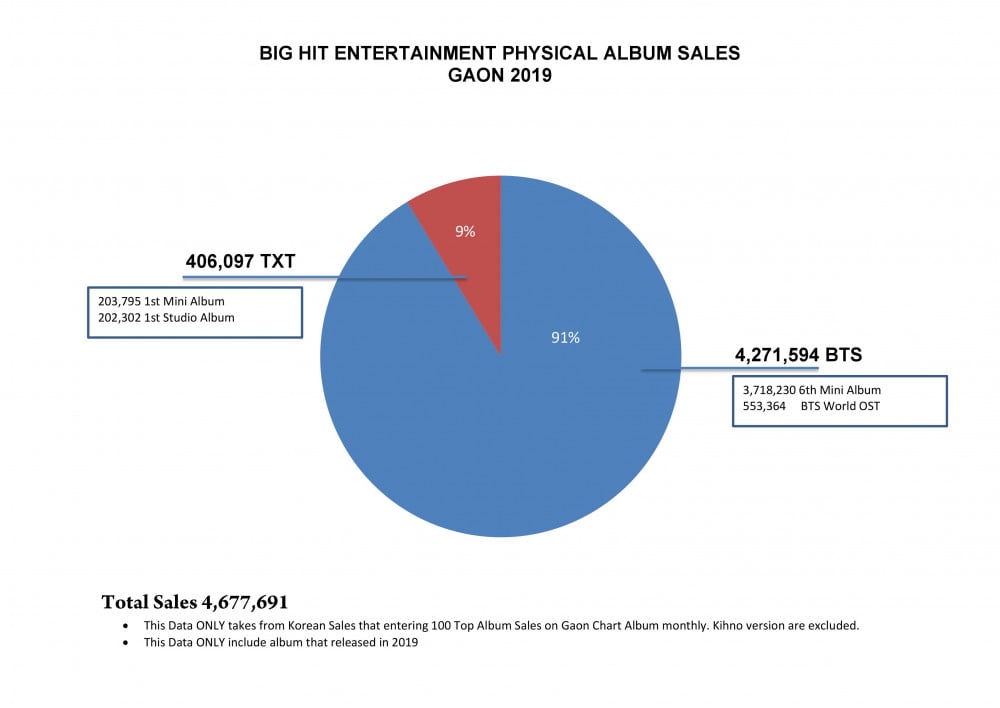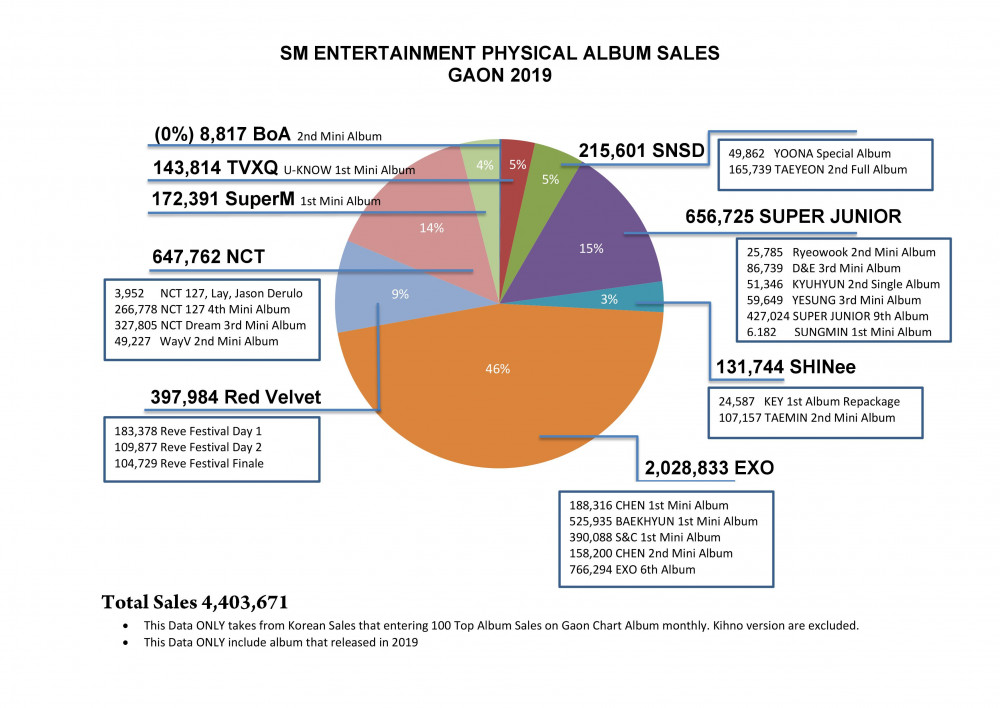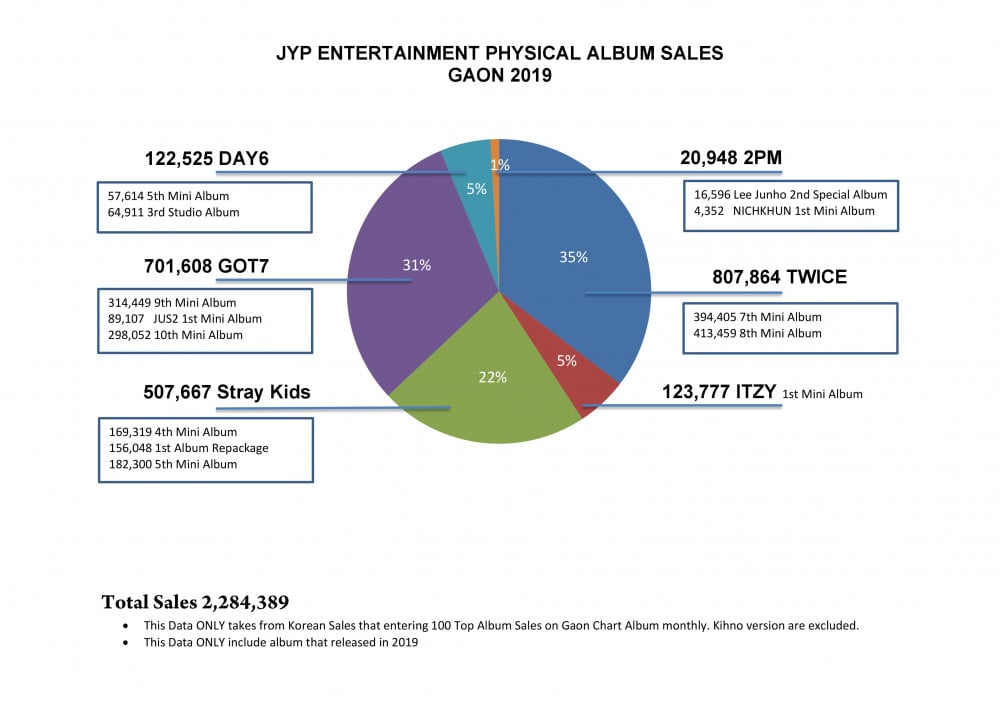 Gaon Album Chart barely updated their album chart in December. The Data above ONLY takes from Korean Sales that entering 100 Top Album on Gaon Album Chart each month. Also ONLY includes albums that were released in 2019.

Here are the 3 agencies with the highest-selling albums on Gaon in 2019:

1. Big Hit Entertainment (4,677,691)
Big Hit Entertainment takes no.1 with fantastic album sales from BTS and rookie monster TXT.

2. SM Entertainment (4,403,671)
SM Entertainment successfully activating almost all of its artists through solo and group music activities. Because of that, SM must be controlling and limiting album stock in order to shorten promotions and maximizing its profit. In 2019, SM debuted SuperM that focused on the US market so the album sales were not fully recorded in Gaon.

3. JYP Entertainment (2,284,389)
TWICE is the biggest contributor for JYPE. Boygroup GOT7 starts its unit activity with debuting JUS2. And Stray Kids begin their solid career as the successor of GOT7.