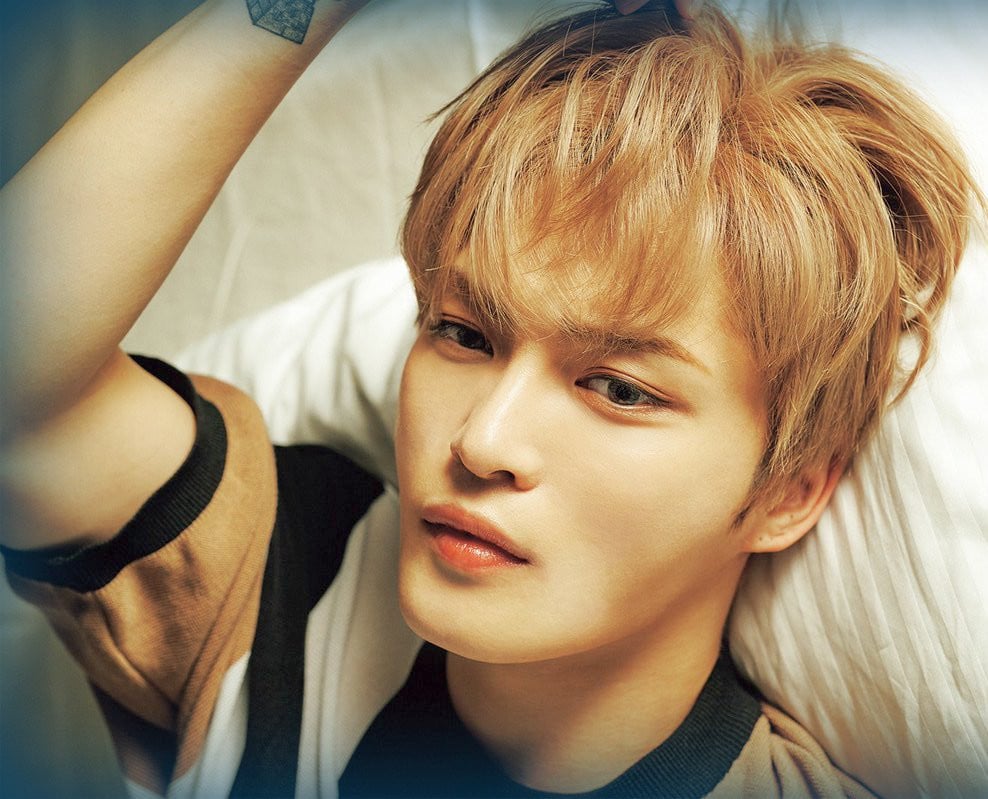 Jaejoong is keeping up the good work, after donating to Wuhan in late January, to Korea in late February, in order to aid coronavirus prevention and to Japan in mid-April, to prevent the collapse of the medical field.
This time, Jaejoong has made a secret donation to improve the working conditions of Korea Firefighters Welfare Foundation, who sacrifice their lives, the Foundation conveyed: "The artist didn't reveal his name, just asked us to give our bank account number so initially we didn't know who will make the donation, only found out on the 11th when deposit was made". They continued: "The donation that Kim Jaejoong made will be used to improve working condition of the firefighters and purchasing firefighting equipment for the most vulnerable. "
The initial news article also mentioned about how Kim Jaejoong has been donating and volunteering constantly. He visited storm stricken Hiroshima in person to volunteer in 2018 to help rebuild.
On the 14th, it was reported that Jaejoong made another donation to Japan's National Research Center for Global Health and Medicine.
About his donation to healthcare professionals fighting in the front-lines, JaeJoong said: "I was wondering what I could do to help in this difficult situation. I wanted to help medical professionals so I made this donation". He added "I don't know how long it will take to settle this situation, but let's do our best to overcome it, let us join hands together!"
Norihiro Rijicho, Chairman of the National Center for Global Health and Medicine, commented: "I'm most grateful to Jaejoong for his support for the whole center, we will use the donation carefully for the work purpose of the NCGM center as whole, the contribution of Jaejoong who is an artist, is a great encouragement to our staff, especially the youngest ones, the NCGM will continue to battle the new coronavirus cases and save the lives of patients with infectious diseases and help them regain their health as soon as possible, the staff will work as one to tackle the new coronavirus infectious disease."
Recently, the Charity Federation of Hubei Province sent a Grateful Letter to Kim Jaejoong and his Korean fans for their donation for Wuhan, they expressed:

"During the crucial period of fighting against the COVID-19 in our province, your generous donation and kindness, which reflect the spirit of great love, have provided us strong help and support and increase our confidence and power. Here, on behalf of the headquarter of COVID-19 Epidemic Prevention and Control and 61,000,000 people in Hubei Province, we would like to express high regards and sincere thanks to you. We will distribute your donations to the frontline in time with public notifications for better oversight.
Though things are getting better in our province, there are still challenging tasks. Under the guidance and support of government, we will continue fighting against the virus more scientifically, accurately and confidently. And with the support of medics, individuals, companies and organizations just like you, Hubei Province will definitely win the war against the epidemic!
Thank you again!
Charity Federation of Hubei Province"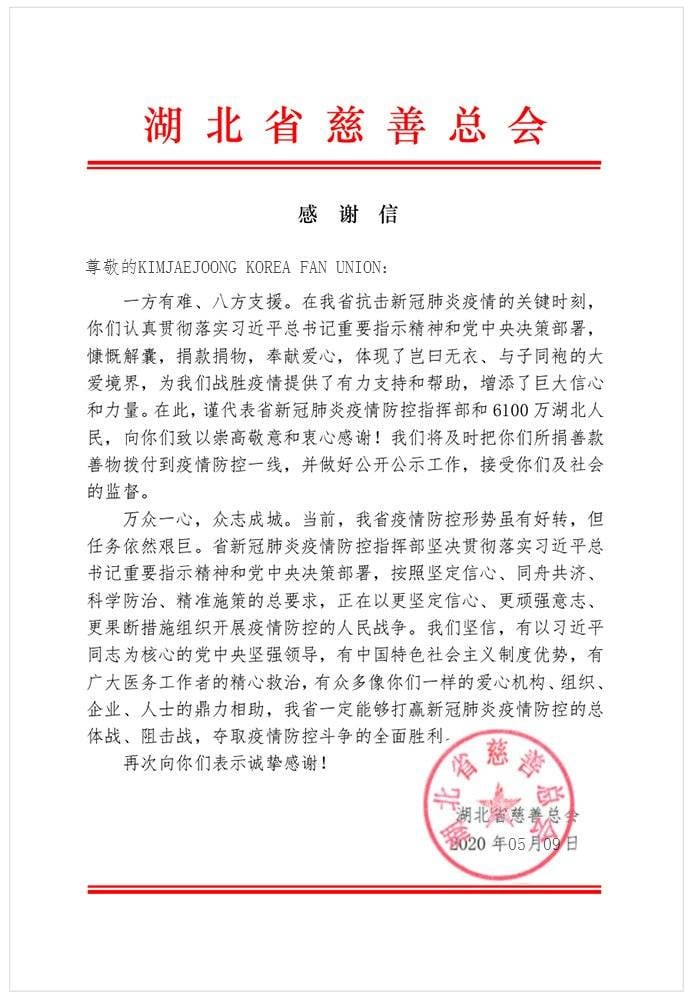 Fans are proud to learn that Jaejoong is keeping up the charity work he's been doing for years.
Meanwhile, the artist appeared on NHK BS Premium's『Tamaki Koji Show』this May 3rd and performed "Melody", a Japanese classic, accompanied by its original legendary singer Tamaki Koji.