Beat Interactive has posted a statement on A.C.E's fan-cafe confirming the conviction of physical assailants, and further plans to prosecute malicious commenters. This is in response to malicious rumors regarding the 5 members of boy group A.C.E, as well as a physical attack earlier this year.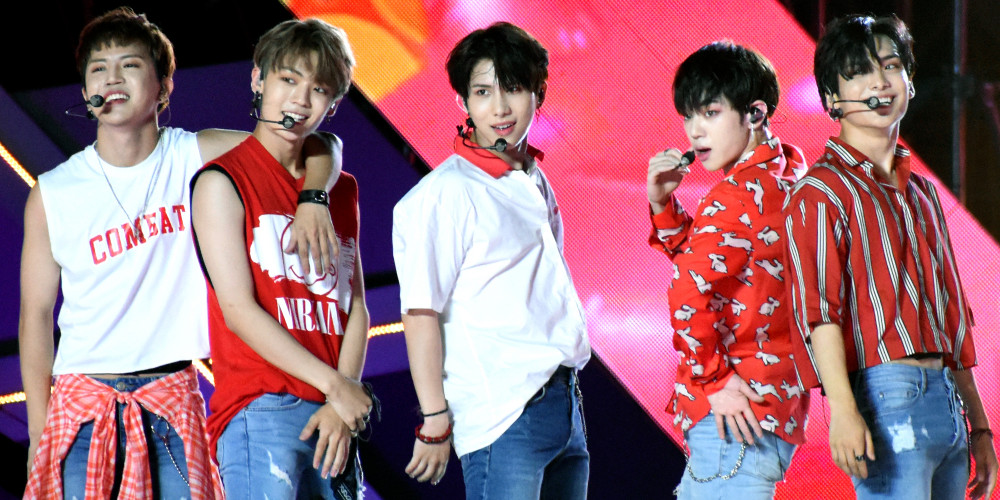 In February, a social media account posted several defamatory comments regarding A.C.E members, as well as posting death threats to the members. During the same month, the A.C.E members were the target of a physical attack which damaged one of the company vehicles. At the time Beat Interactive released a statement to apologize for a number of schedule changes that were made to ensure the members' safety, and due to the members suffering from psychological trauma from the incident.
In their most recent statement, the company confirmed that the case regarding malicious comments had been forwarded to the cybercrime unit of their local police station. The company also announced they would take all measures necessary to press for criminal charges and claims for damages.
The statement also confirmed that the perpetrators of the attack on the members' vehicle in February had been arrested by police and charged with property damage. The perpetrators were found guilty and fined by the Seoul Central District Prosecutors' Office on March 27th.
The company also apologized to their artists and fans for their delayed action in releasing a statement and thanked fans for their efforts to report malicious commenters.
__
Full translations for each statement can be found here, and here.