With the release of BTS's new album Map of the Soul: 7, we have been experiencing inexplicable joy with all the amazing new songs.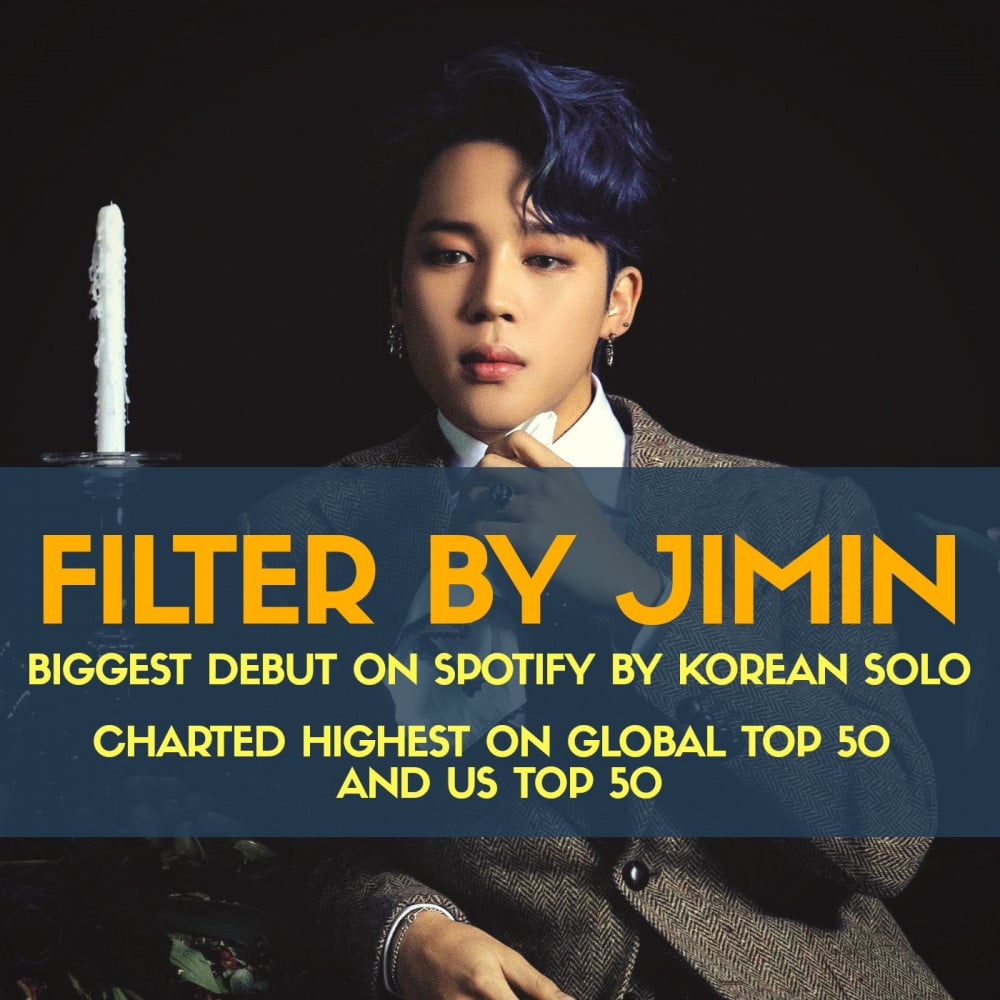 Amongst these beautiful songs, Track #8: Filter by BTS Jimin has amazed not just fans but also the locals from all over the world.
Gaining 2,217,097 streams on the first day of release, Filter has set the record as the"Biggest 24 Hour Debut" by a Korean solo on Spotify. The song charted highest at #33 on Spotify's Global Top 50 and on Spotify's Top 200 in 48 countries, including #38 in the US, #61 in Japan as well as #66 in the UK.
The song is about Jimin showing his different sides to fans as he stated himself.
Its official YouTube audio was also well-received on its first day, trending in about 28+ countries, with its comment section full of praises about Jimin's voice from the fans as well as locals who discovered the song via trends.
The video has become the "Fastest Korean Solo" to reach 2M on its first day of release.
With Jimin's breathy vocals backed by the strumming of the guitar to a Latin kind of pop, the song has garnered 4M streams on its second day on Spotify and is receiving love from all over the globe.