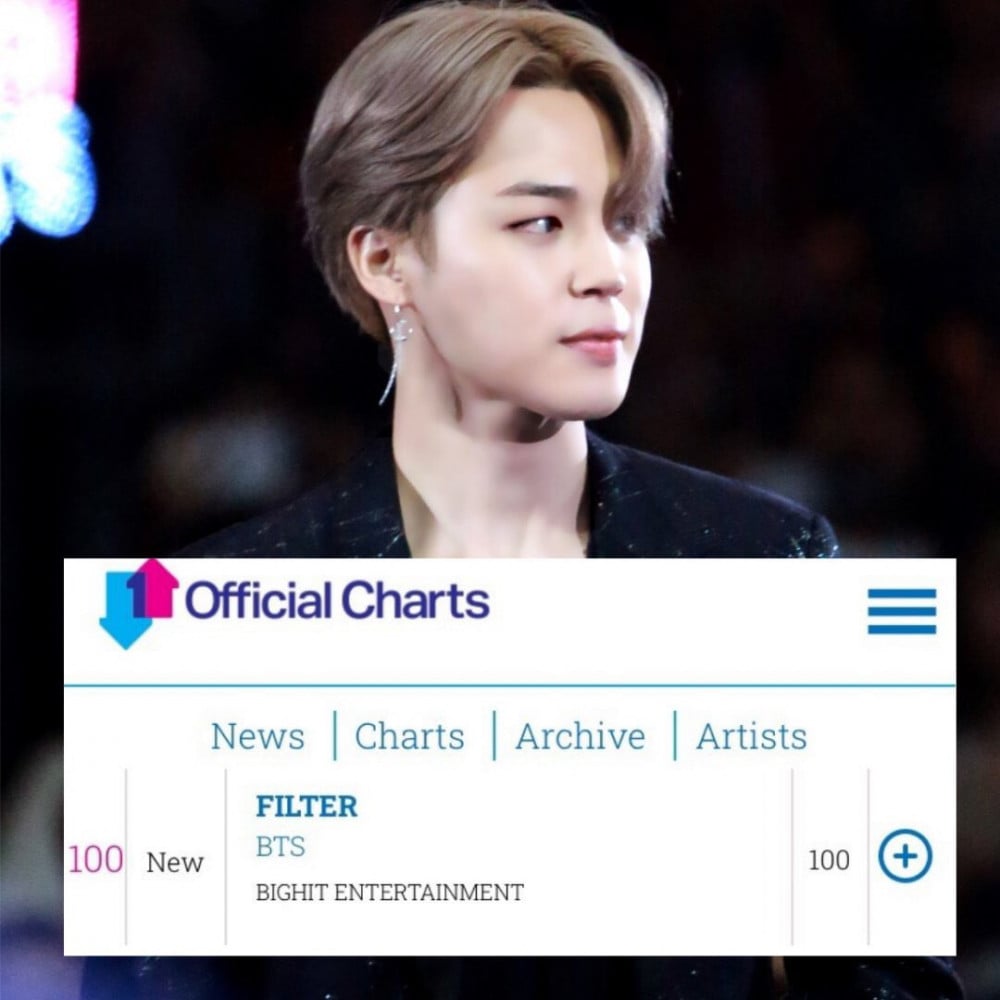 BTS Jiminset another record as a Korean soloist as his solo song Filter joined Psy to debut in UK Top 100 Official Singles Chart. Filter is officially the third Korean song without collaboration after Gangnam Style and Gentleman by Psy. However unlike Psy, Jimin made his debut without any promotion nor a music video.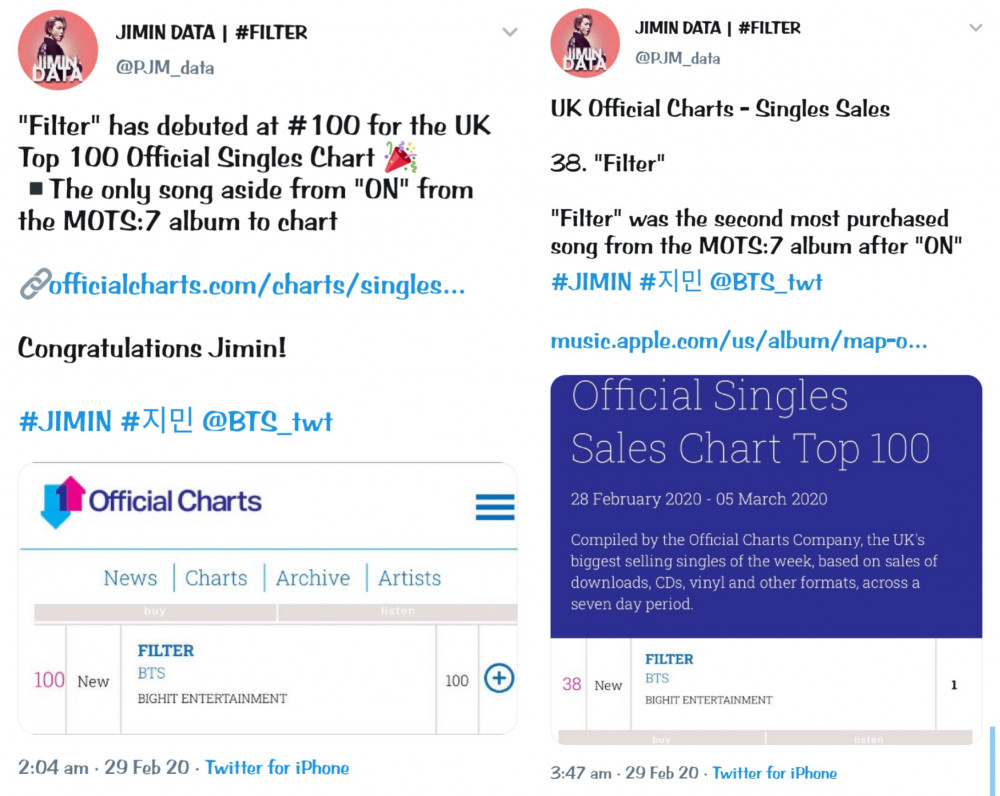 In addition to that, Filter by Jimin previously set another record as the biggest debut on Spotify for a Korean soloist. Among all of BTS solo discography, Jimin currently has over 250M streams on Spotify with 3 songs.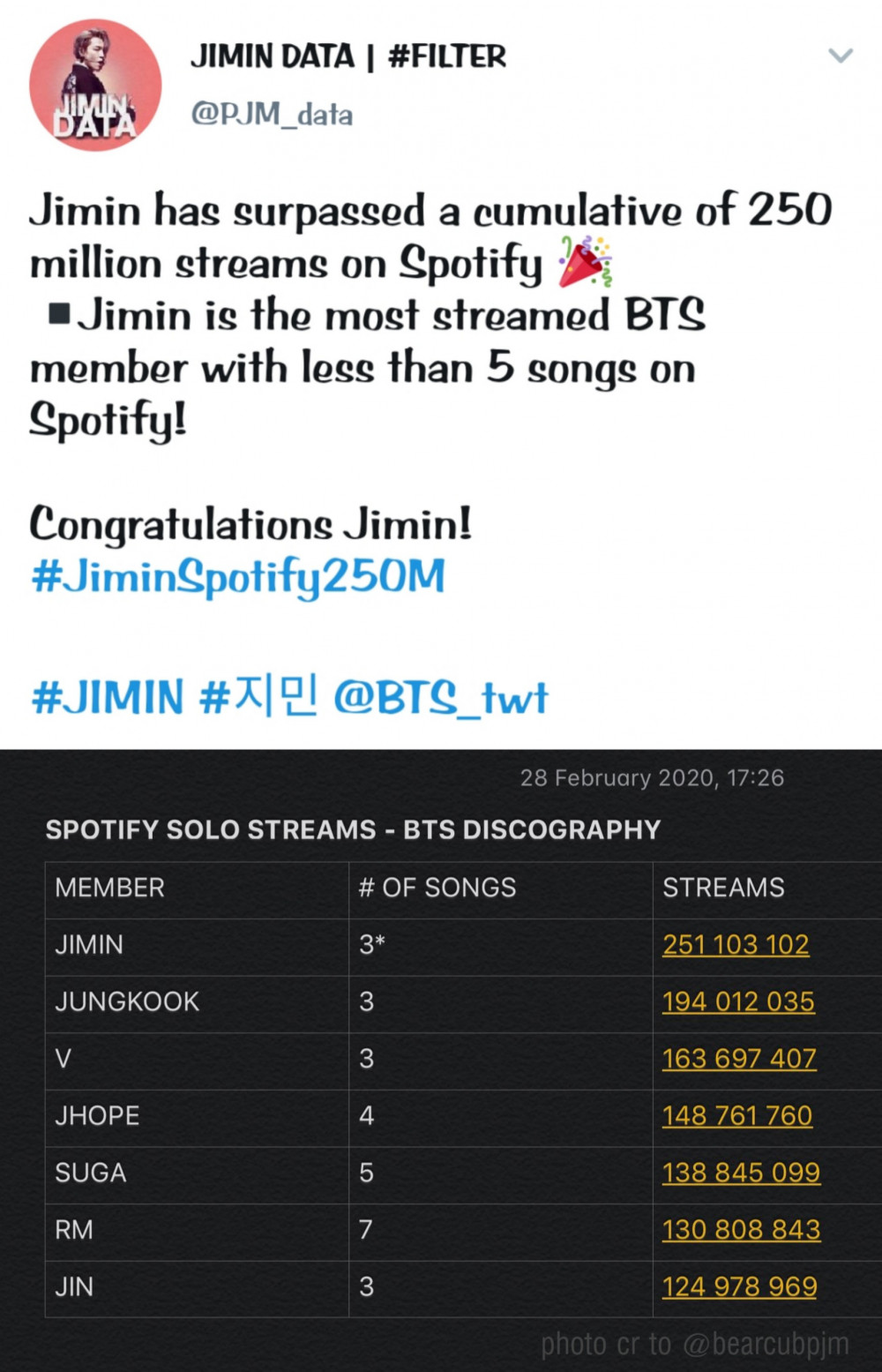 Listen to Filter by BTS Jimin.
Source
https://twitter.com/officialch...