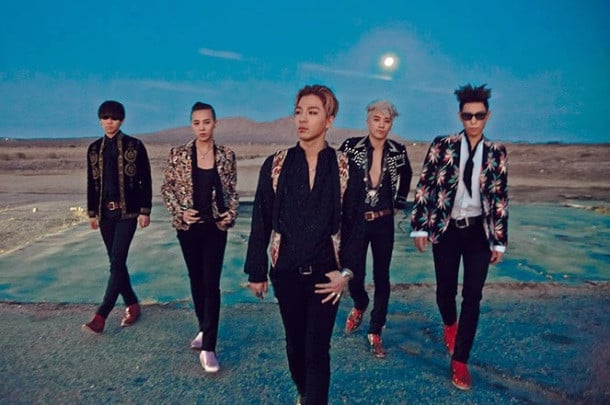 BIGBANG, a group that debuted in 2006 (second generation), have made long list of historical achievements in Korean music scene as well worldwide scene. And despite not releasing any albums in the last 4 years, the group numbers in music scene are still impressive and going head to head against younger trending active artists.
A new report shows most popular Korean groups on Spotify globally, the data was taken from January 2014 till January 2020. The top 10 is filled with third generation groups but BIGBANG that are from second generation ranked at number six, impressive achievements since the group only released one album in that period, as well being the only group from their generation, see the full list here:
1. BTS
2. BLACKPINK
3. EXO
4. TWICE
5. Red Velve
6. BIGBANG
7. SEVENTEEN
8. Monsta x
9. iKON
10. NCT 127
Take a note that all artists in the list released many albums during that period of time, while BIGBANG released only 12 songs. The group have average 1.9M-2M monthly listeners in the platform.
In YouTube, the group official channel is still the 3rd most subscribed channel from kpop artists, as it reach recently 12 million subscribers. In the last 2 years, the channel gained 3 million subscribers and gained 1.6 billion views. As well still having 1.6M-2M daily views in YouTube. They are still the 4th most viewed Korean artists in the platform with 6.5 billion views, despite the group releasing only one album in the last 7 years.
Other impressive numbers are in South Korea music platform MelOn. as many of BIGBANG hit songs still charting in daily top 1000 chart, songs like Lies, Haru Haru, Flower Road and many others are still in top 500 chart. the group have 150K-200K weekly streams in MelOn.
What do you think of BIGBANG numbers? Despite all scandals, issues, public asking to boycott them, and lack of releases, their numbers speaks louder, as it better than majority of artists, and only 2-3 kpop groups have better streaming numbers than them in the last years, while they released music regularly, BIGBANG didn't.