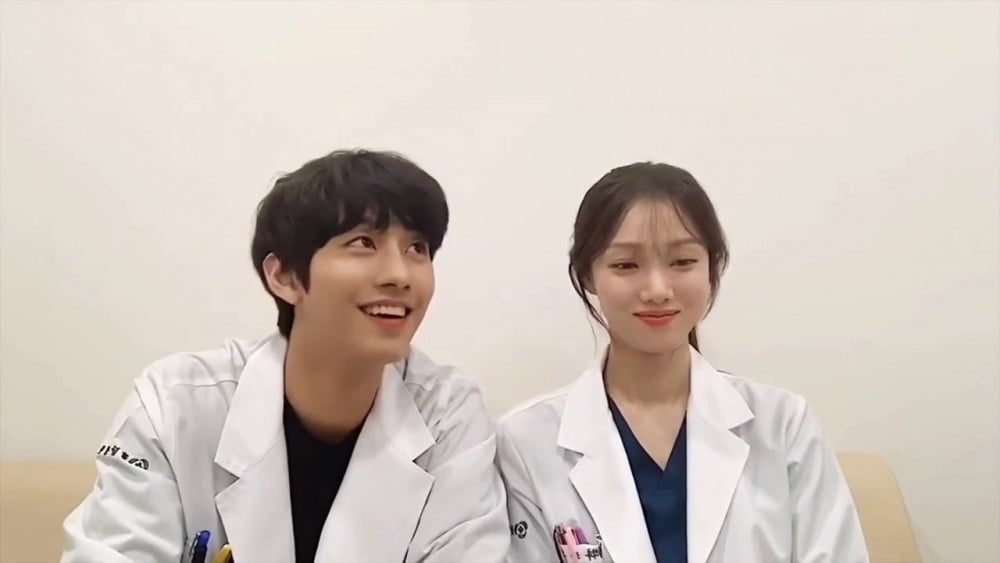 Dr. Romantic 2 have premiered on the 6th January not only kicks off with a good start with double digit ratings of 10.8% and 14.9% respectively, but also proven its popularity witha steady rise in ratings. On 28th January, the latest episode of Dr Romantic 2 have reached an all new high in nationwide ratings at 16.5% and 20.7%, making it the first korean drama in 2020 hit reach the 20% mark. According to Nielsen Korea, the latest ratings of the series translate to up to 4.1 million viewers throughout South Korea.
Earlier on 6th January, both Ahn Hyo Seop and Lee Sung Kyung appeared on SBS PowerFM's radio show "Choi Hwa Jung's" Power Time as guest to promote the drama. One of the listeners had suggested that the two should sing a duet if viewership ratings hits 10%.

To thank the viewers after the drama's success as it already surpasses 20%, Ahn Hyo Seop and Lee Sung Kyung and prepared a sweet duet cover of Dr Romantic 2 OST, "With You", originally sung by GUMMY. The two have also published it on their personal Instagram accounts, thanking the viewers for the support.


Dr Romantic 2 airs on every Monday and Tuesdays, 10pm KST. Congratulations to the cast!
Check out their sweet messages and videos on Instagram below!