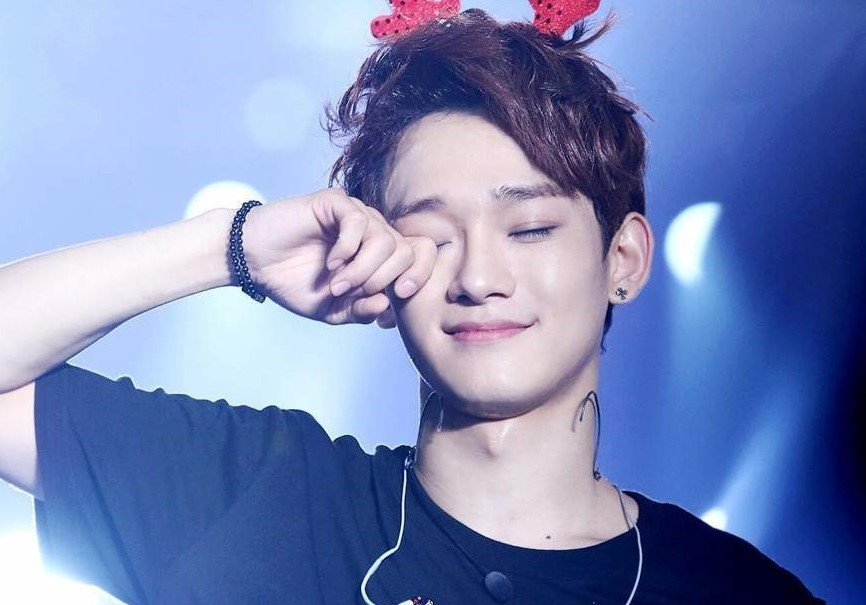 EXO member Chen took over social media trends after he revealed that he is going to get married and he and his girlfriend are expecting their first child! As soon as the news hit the media outlets Chen and his real name Jongdae took over top spots number 1 and 2(along with spots 4 and 5 with related hashtags) on Worldwide trending!
Additionally many could not help but laugh at the trend on Naver as many people looking for Chen's Instagram but had trouble finding it as it does not exist.
Many fans expressed their support for the EXO member on social media saying they are happy for him and soon-to-be wife and are thankful that he will keep doing his responsibilities as an EXO member while handling enlistment and the role of a father. This resulted in trending one phrase that many EXO-L are using at the moment on accident and it keeps going up as many want to congratulate and show their support for the new EXO family members.
Meanwhile, many noticed that SM ent. stocks sore high as the news hit the media so many could not help but joke at how well the marriage and baby news affected SM.

Many EXO-L did not miss out on any chance to put in a few jokes to celebrate the occasion of EXO getting a new little member. Here are a few honorable tweets: