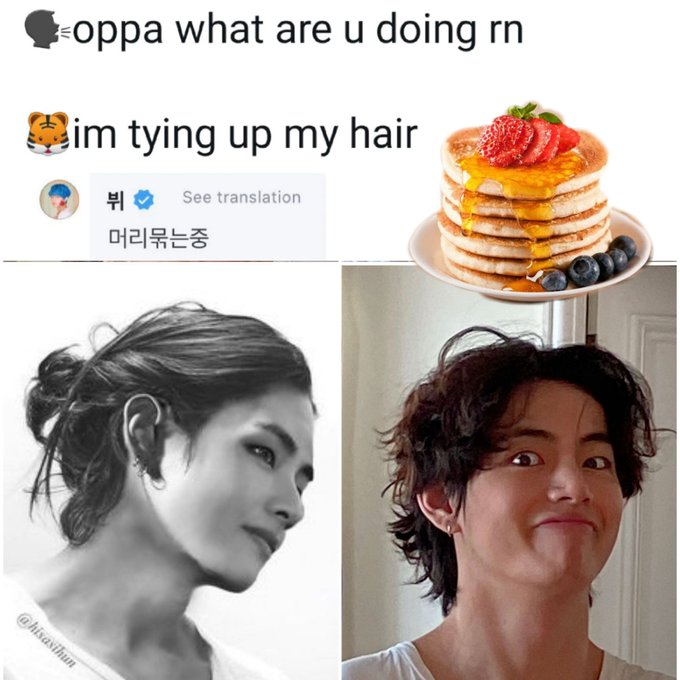 After the night of debuting as RJ and drinking "grape juice", BTS's V woke up and caused WeVerse to crash! One ARMY asked V on the platform, "oppa what are you doing right now?" to which V casually replied:"Tying my hair!" resulting in an app crash and trending on Daum and twitter in more than 25 countries immediately!
And the resultant weverse crash trended at #5 in korea.
V graced ARMYs with a rare glimpse of his "just woke up" moment stating "My face looks like Pancake you know?".
Armys immediately took it upon themselves to meme it up resulting in the invention of sexiest pancake of the year.

Some aesthetic pancakes:
IS V trying to make this edit come true?
So this is what happens when V rains fans with comments after drought of V from weverse!