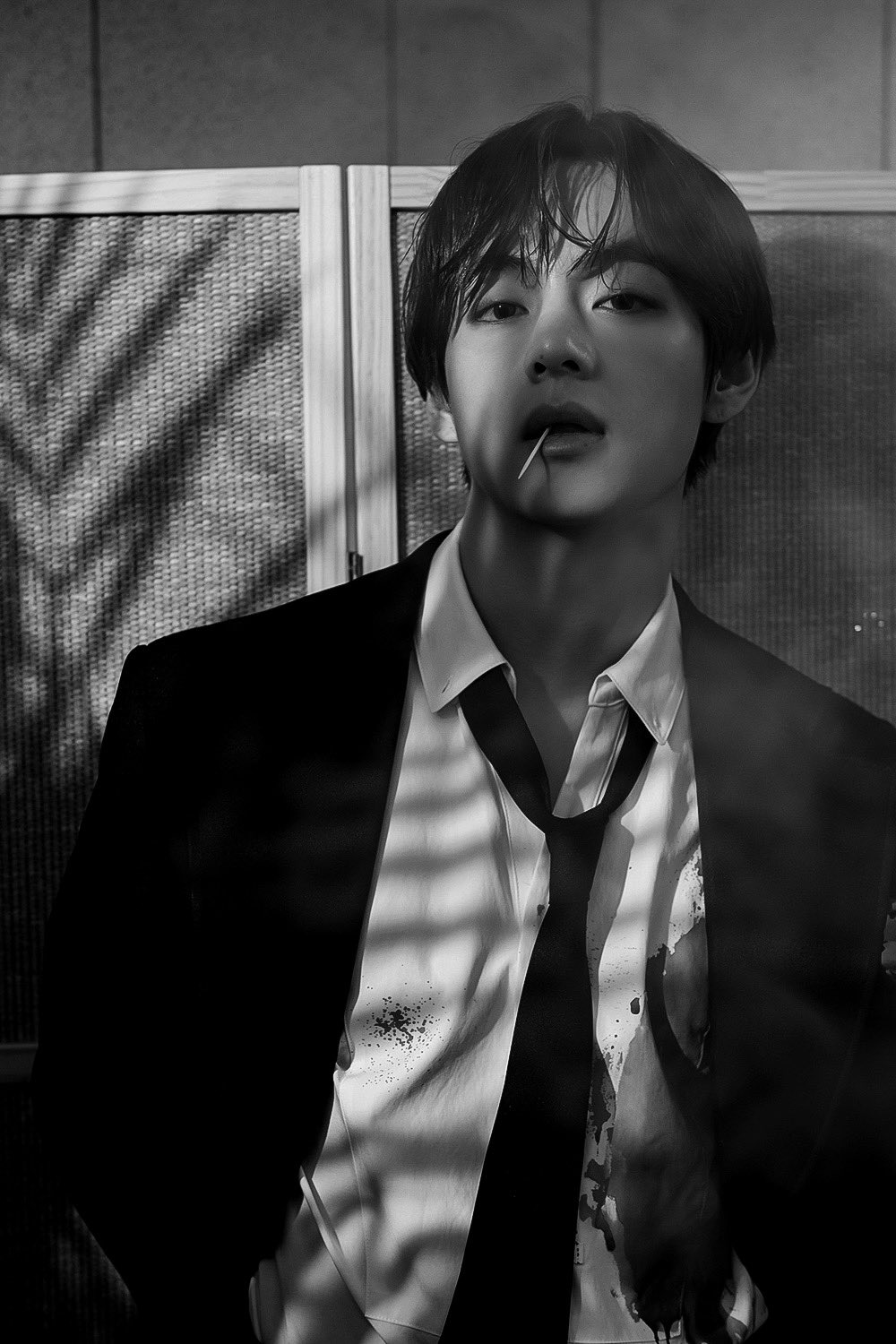 Armys are being teased with several solo shots of the members of BTS from official Army Zip movie posters since August 2019, and finally all posters are getting revealed. After first 5 members, On 14th Jan 2020 BigHit Entertainment released BTS V's movie "Not Guilty" posters, ARMYs lost their chill and rightfully so in anticipation of "Actor Kim Taehyung" and his Godly Visuals.
Since the release of his poster, there was already much deserved hype around V's movie concept where he can be seen wielding a gun with a piercing gaze giving out James Bond-ish/ Men in black vibes. Awestruck Armys took it to social media to express their thoughts making BTS V's real name "Kim Taehyung" trend WW #5 along with 21 countries on twitter! His name again marked its presence in teteland's Tweeple at #5.
Armys couldn't get enough of V's handsomeness and duality adding one more jewel of instance to his Duality King crown.
Enjoy Netizens' posts swooning over the Visual legend.
Lets talk about V's intense gaze...
These Fan edits showing off powerful visuals which belongs on Vogue cover

This Fifty Shades edit hits the mark
Some rightfully pointed out how ironic Movie's name and V's visual are
Armys are pretty excited to get Actor Kim Taehyung back as everyone missed and know how amazing actor he is and how much he loves acting. V urged ARMYs to give his movie lots of love
Here is the translation of Idea behind of V's movie.