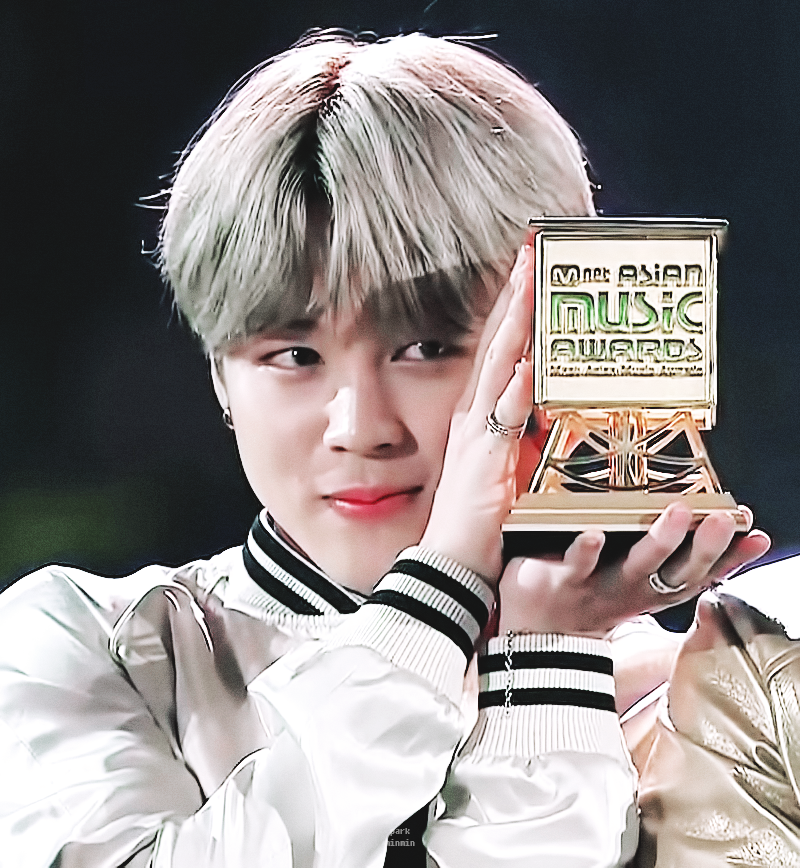 BTS Jimin also known as the "trending emperor" and "trending fairy" seems to gained worldwide attention once again as he was seen to trend before, during and after 2019 MAMA on Twitter.
BTS Jimin was seen to delivered an amazing performance by displaying his amazing dance skills. After their performance ended, he trended worldwide once again with two keywords which is "Park Jimin" and "Jimin"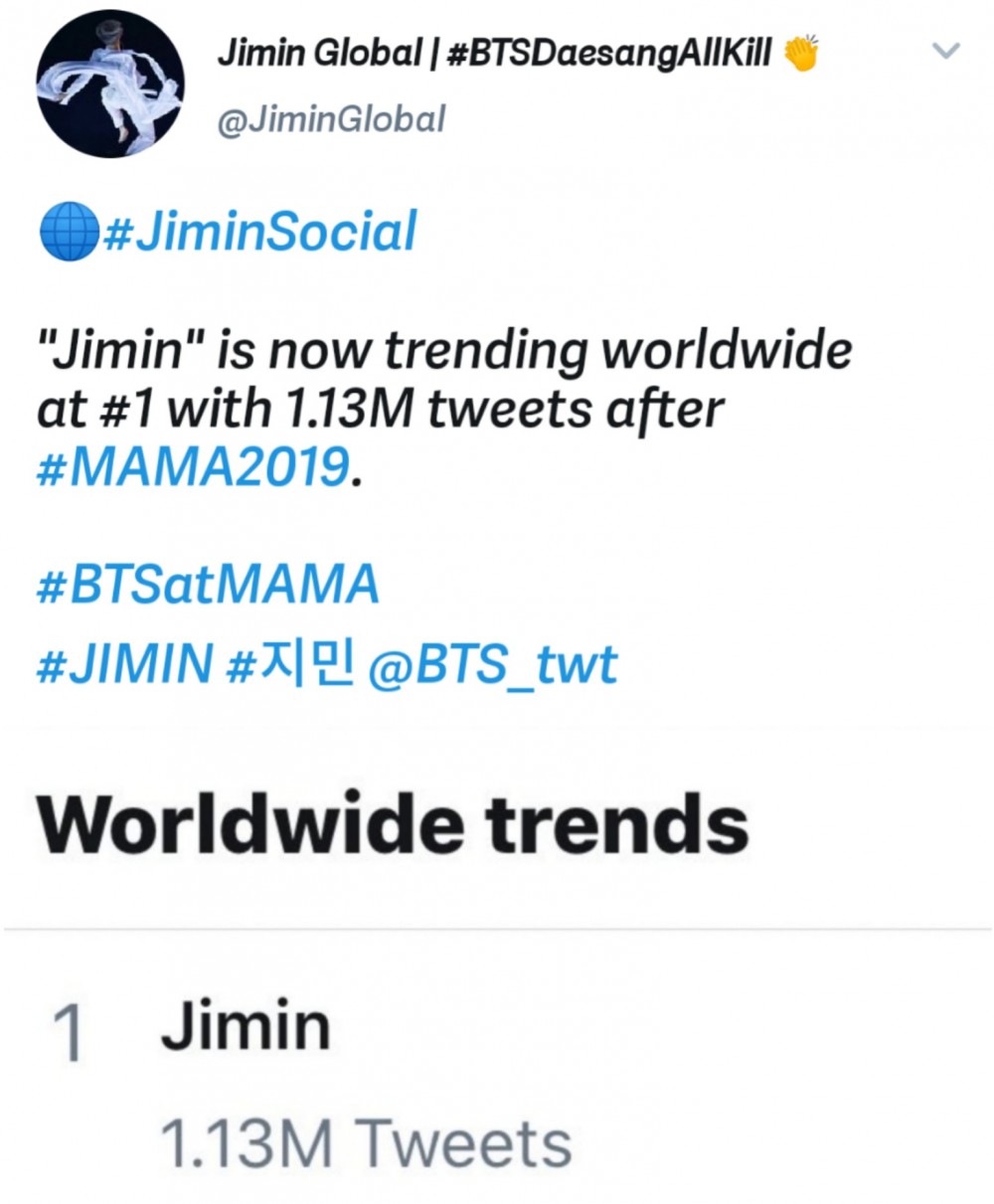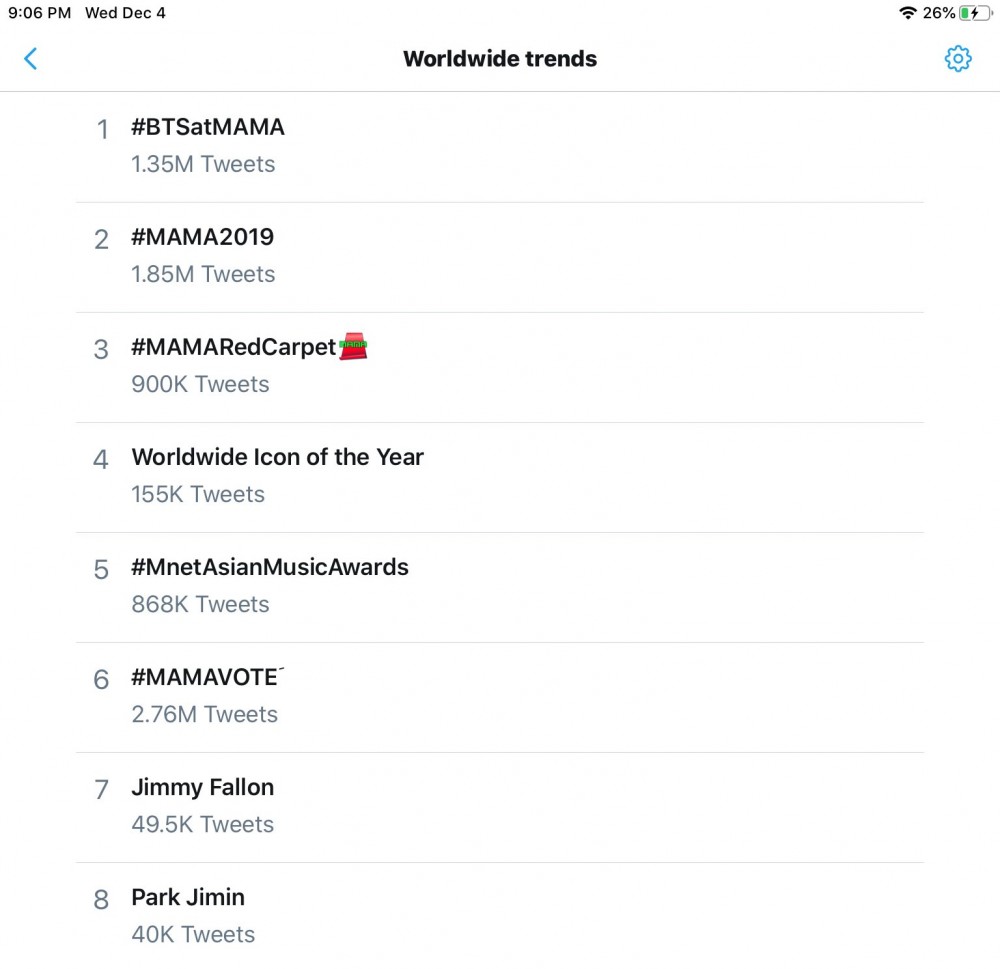 Before their performance begin, BTS Jimin already trended worldwide as soon as he made his appearance on the red carpet. During the award show, there were a few shots of himself and BTS Jimin trended #2 worldwide with keyword "Jimin".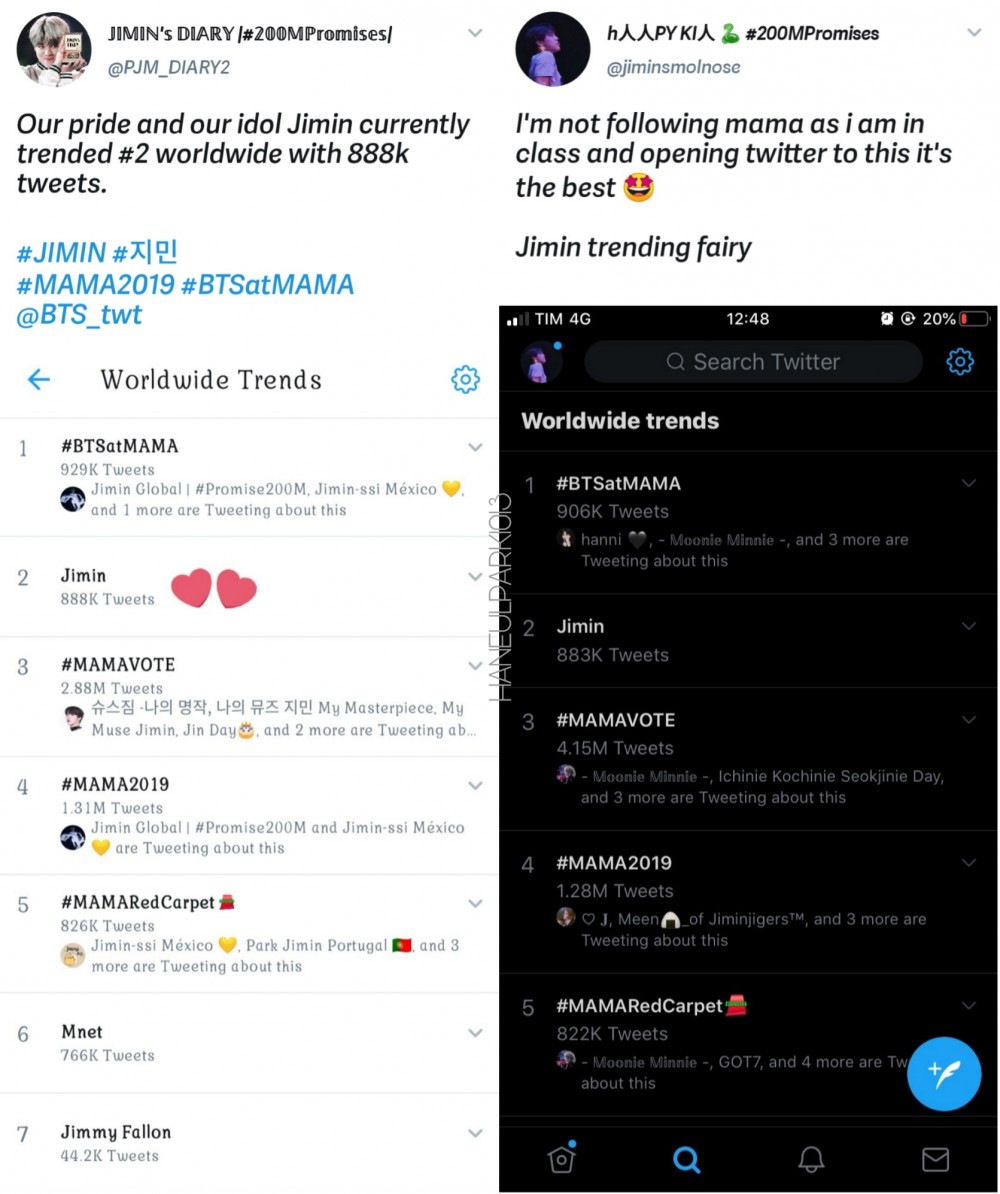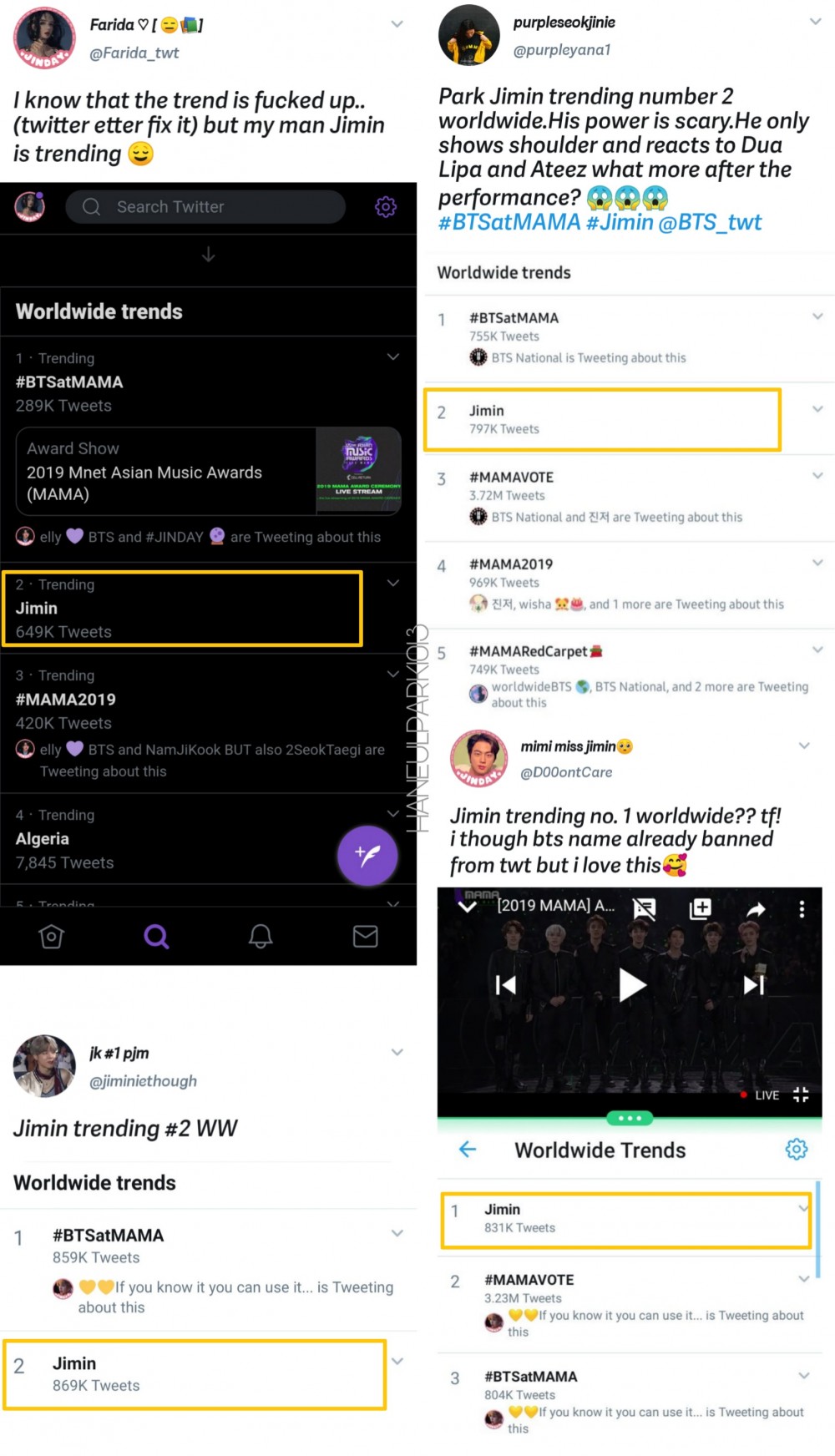 Check out some of BTS Jimin's amazing performance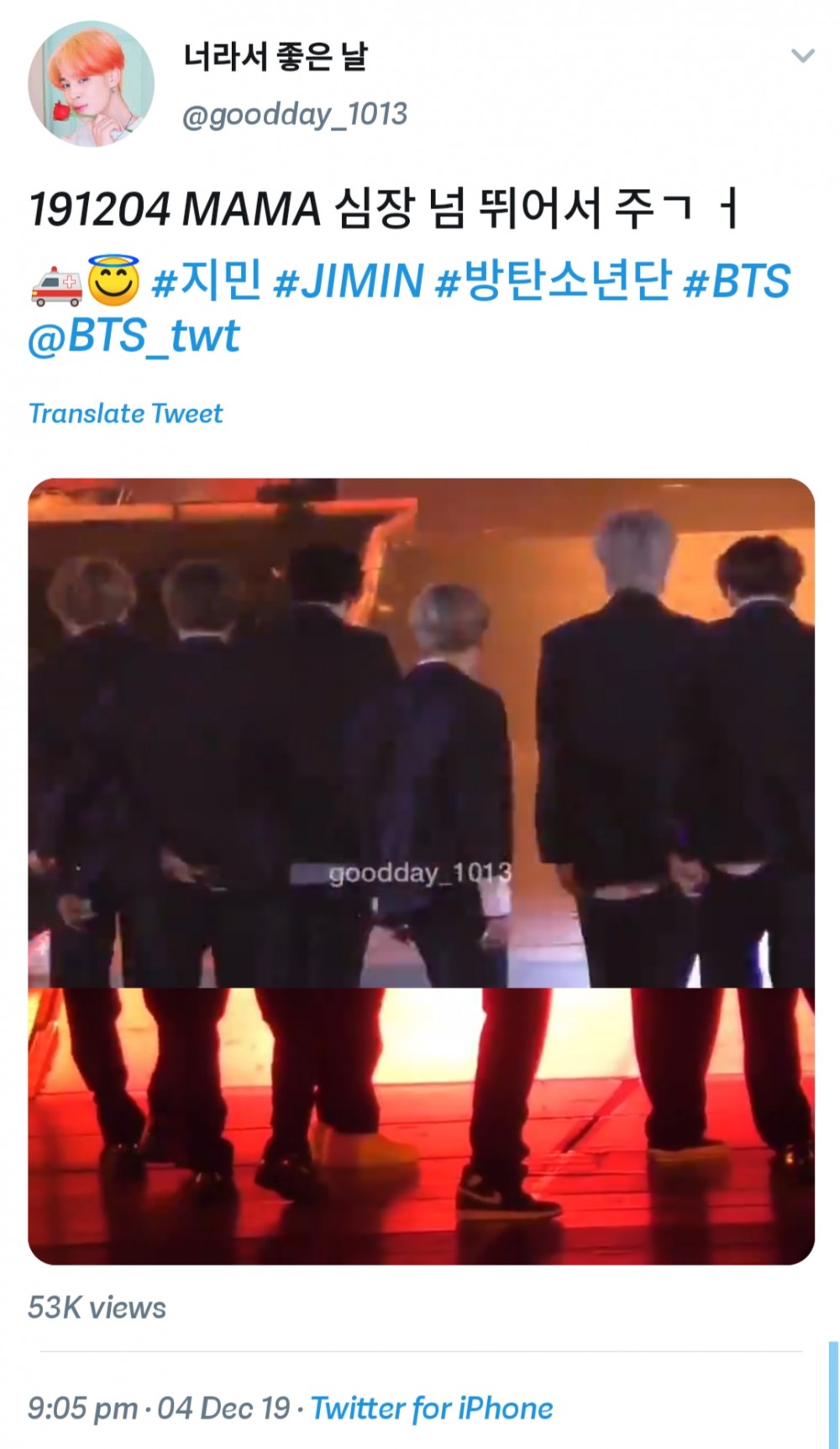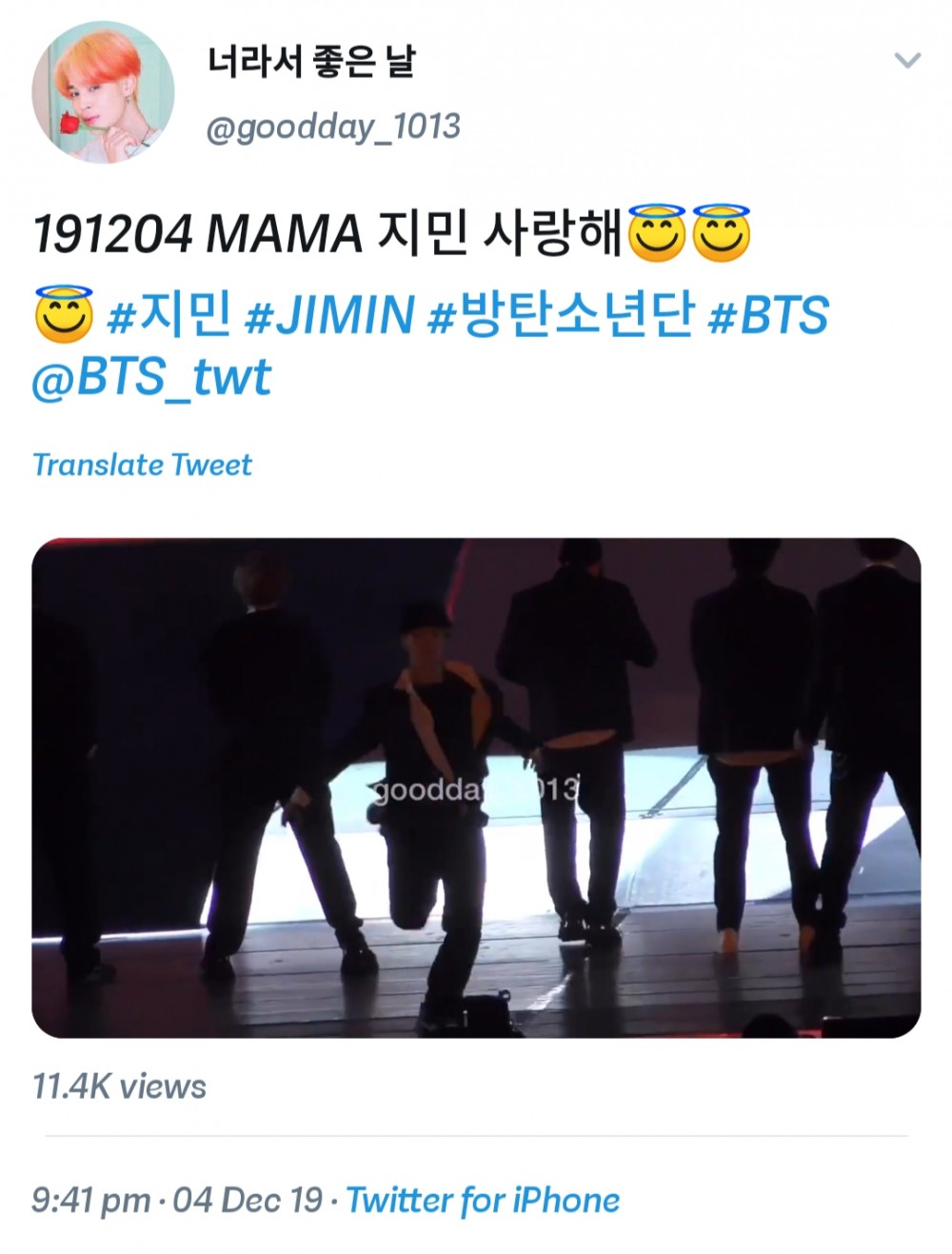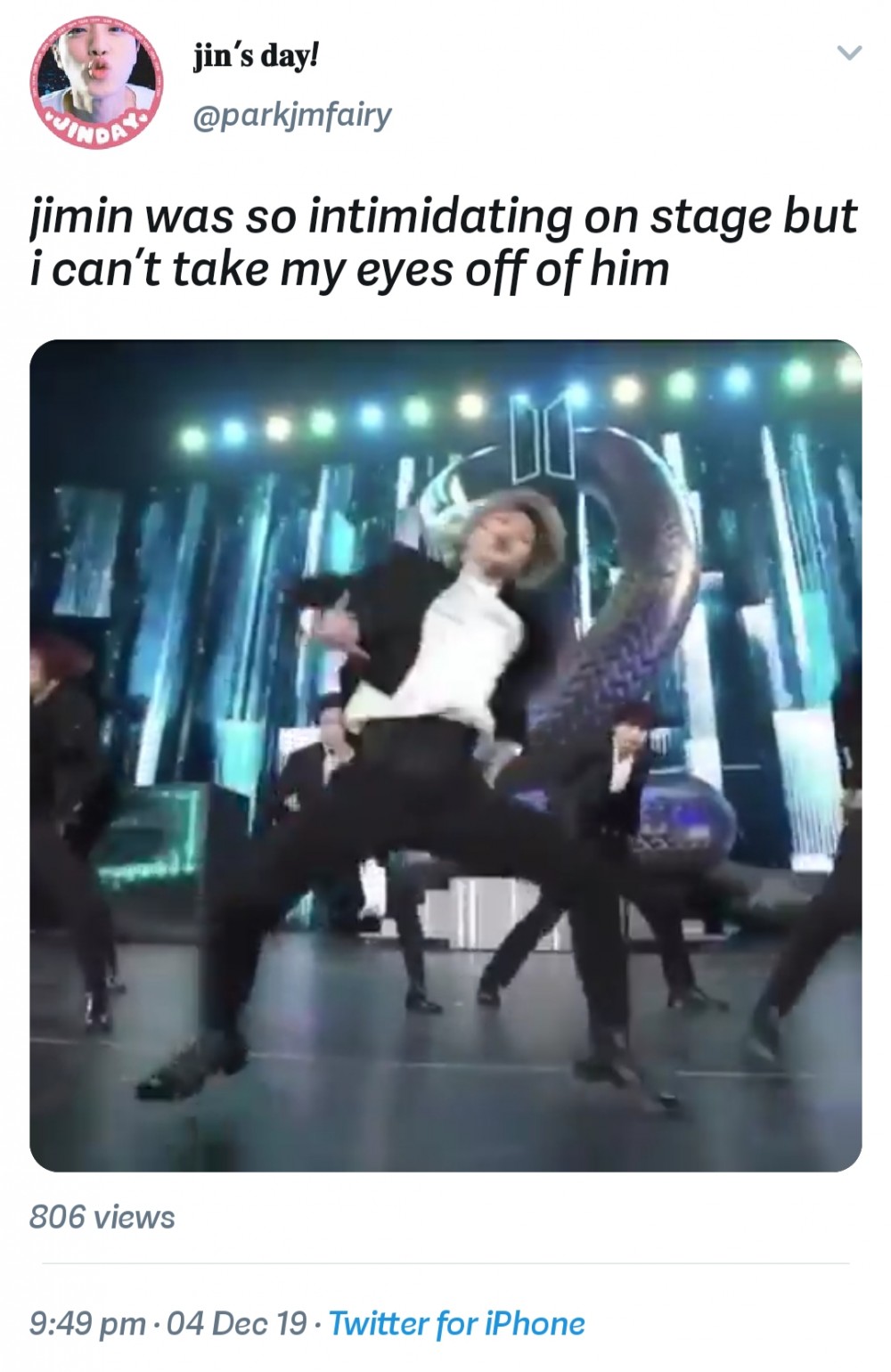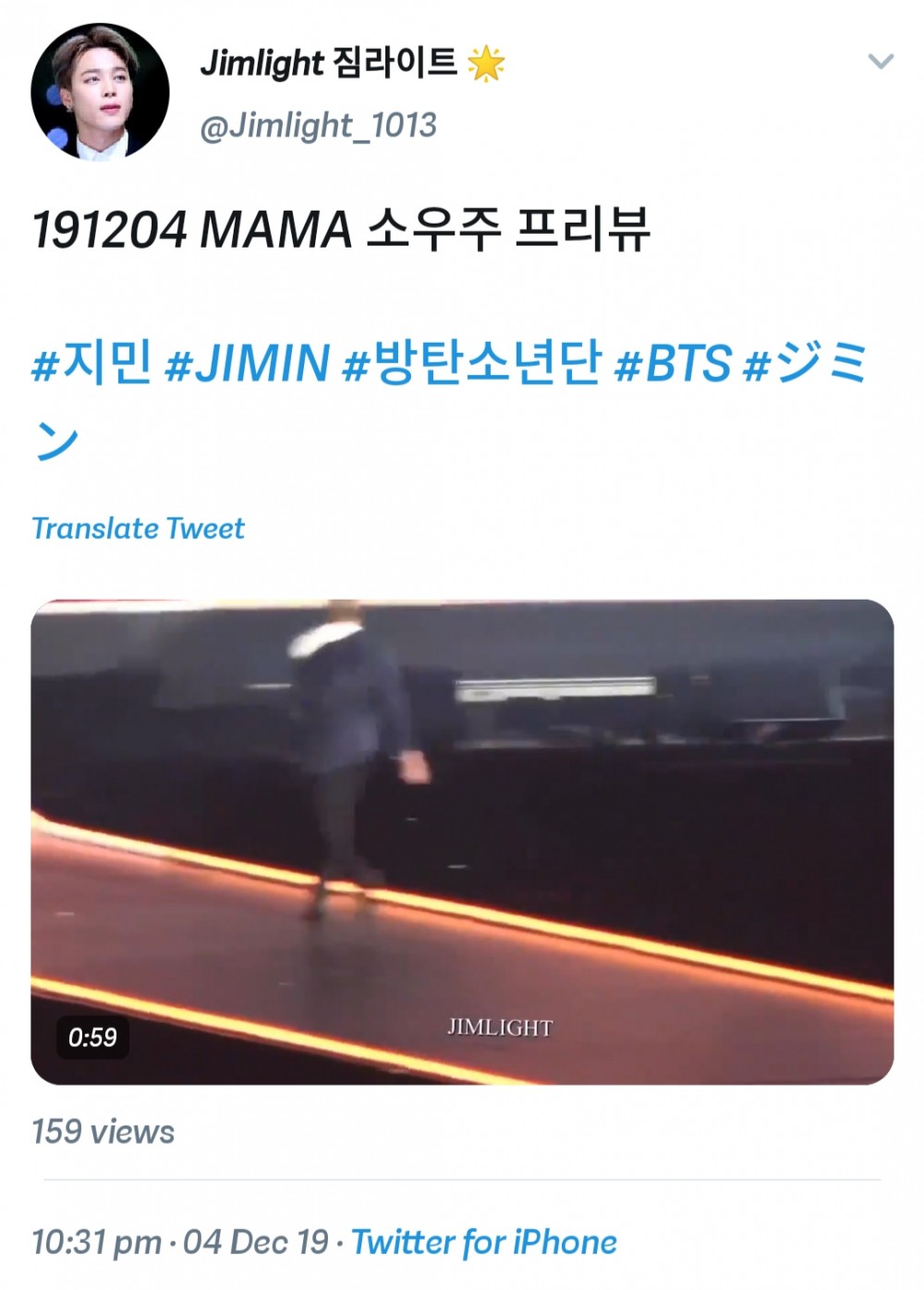 BTS Jimin really prove himself as the "trending emperor" and it is no surprise to see this coming from the main dancer and the lead vocalist in BTS. Congratulation to BTS for winning 9 awards in 2019 MAMA.