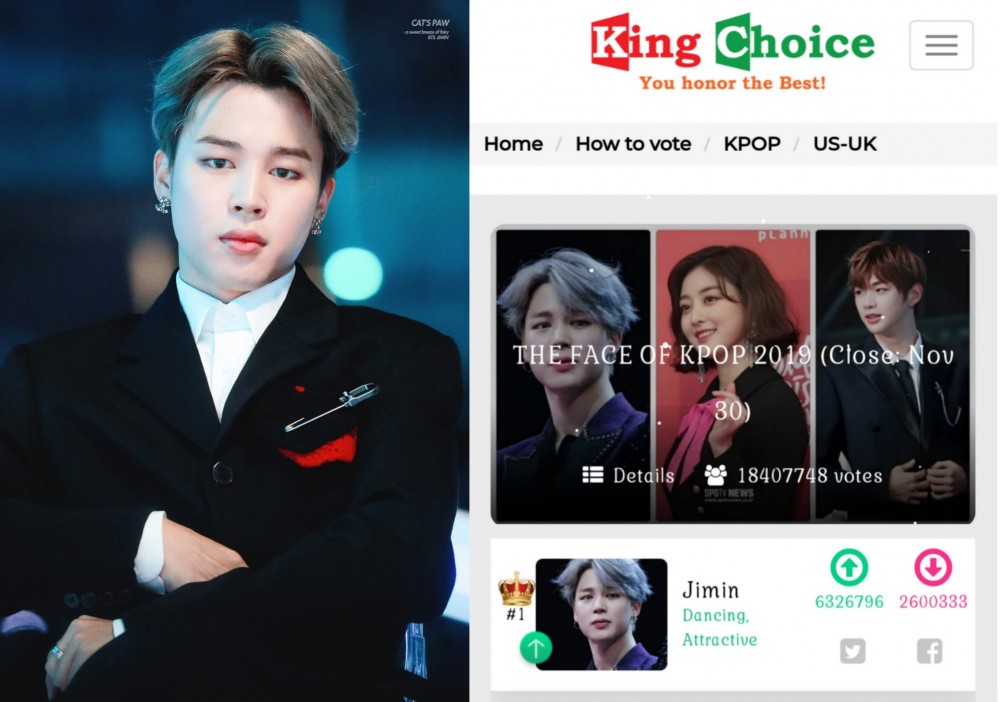 BTS Jimin once again prove his impact, popularity as well as one of the top class idol as he was crowned as "THE FACE OF KPOP 2019" by King Choice. King Choice is well known as the largest international K-pop voting website. In addition to that, BTS Jimin also was crowned as "THE KING OF KPOP 2019" in King Choice back on August.
The term "Face of the group" usually refer to specific member who basically represent the whole group when they appear on variety show and also means that they are the most popular member in the group while the term "Face of K-pop" refer to specific idol that represent the whole K-pop industry. There are no doubt or question why BTS Jimin was voted as one of the representative because over the past few years he has always been the one constantly mentioned by locals and GP who has no idea what K-pop is. BTS Jimin is known with several keyword such as "the guy with the red suit", "the pink hair", "the purple hair", "fan dance" and many more. Upon knowing who he is and which group he belongs to, most locals and GP who talks about him immediately become a fans.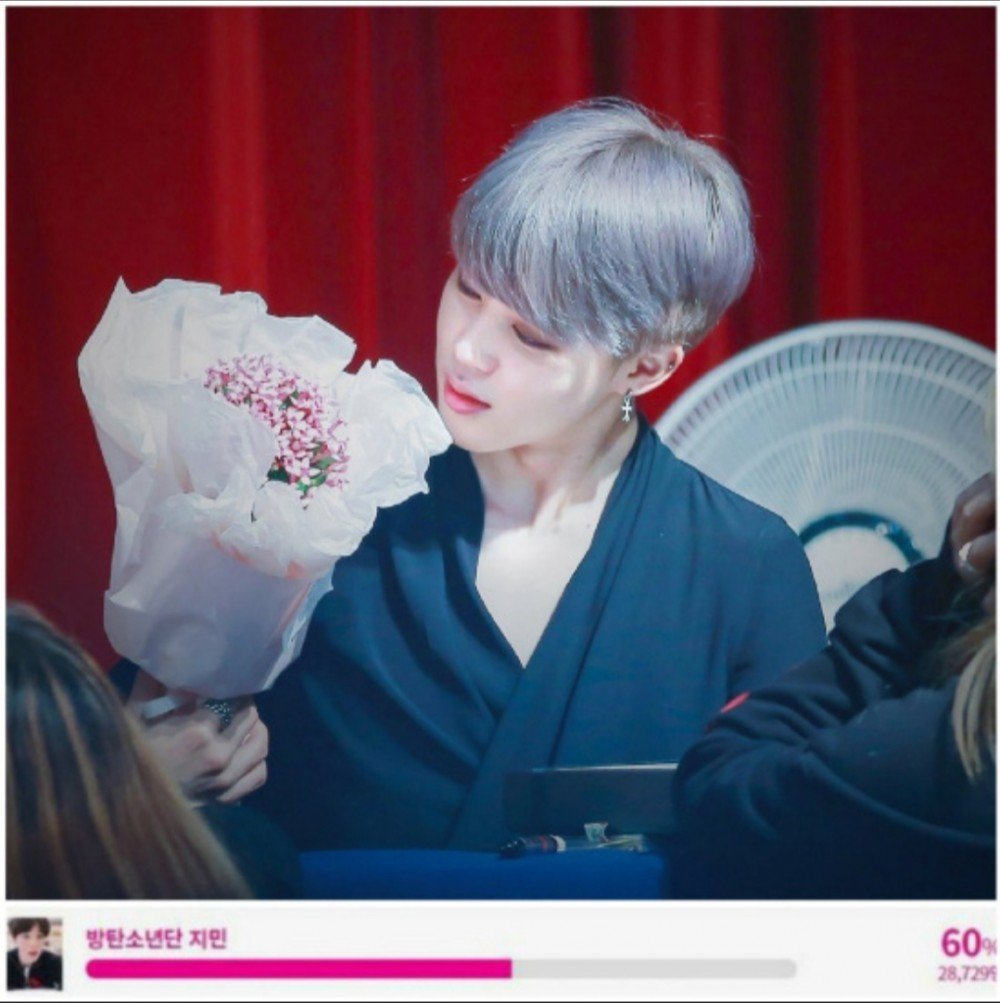 Similar to King Choice, Idol Chart's is also known as one of the voting site for K-pop idols. Recently Idol Chart's organized a voting poll for netizens to choose which idol can be consider as an all-round idol who is good at everything. The term "all-round" refers to a person who is simply good at everything such as academic, sports and many more. As the voting ends, it is no surprised to see BTS Jimin won with an overwhelming number of votes. Known for his good academic background and achievements as a dancer in school, having record breaking songs on several music platforms, being acknowledge and praised by professionals in different field such as singing, dancing, modelling, photography then being mentioned by locals, idolized by junior idols and continuously rank #1 in idols brand reputation ranking, BTS Jimin really prove himself as one of the best idol in century.
Congratulation BTS Jimin for another great achievements.

http://www.polinews.co.kr/info...
http://m.kndaily.co.kr/news/ar...
http://www.fintechpost.co.kr/n...