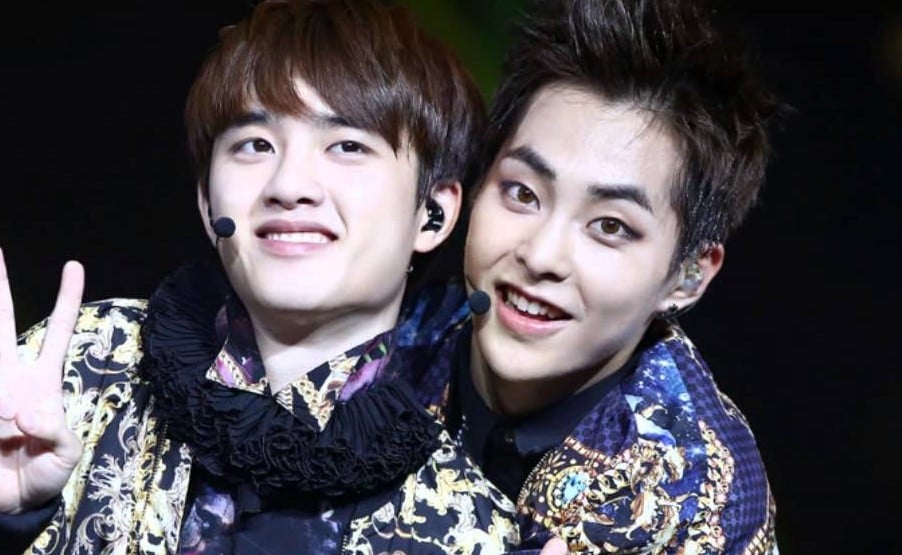 At the end of November, EXO member Kyungsoo/D.O was on his break from military service and was spotted attending his fellow EXO member Xiumins' musical called the 'Return: The Promise of the Day'.
The musical is about the heroic soldiers who sacrificed themselves during the Korean war. Fans were extremely touched that D.O did his best to be able to visit EXO before their comeback and Xiumin during his army musical all during his small break. Previously EXO member Chen also made sure to attend secretly a previous date of Xiumins' musical to show support for his fellow member.
At the moment both EXO members enlisted into the military since early this year and have another 12-13 months till the end of their military service but fans are happy they are still able to see them from time to time even if it's for a little while.