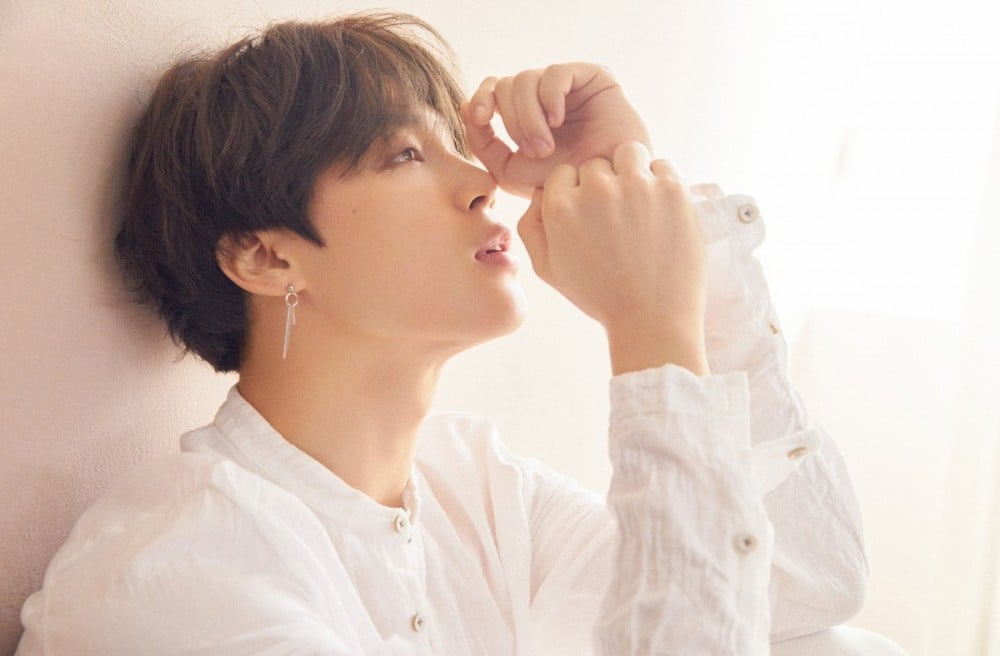 Gallup, an organization dedicated to analytics and consumer trends, held multiple polls to find out which artists consumers and music fans paid attention to in 2019, with Korean general public as respondents. Gallup is the most relevant yearly survey in Korea. They also use Gallup for presidential elections survey.

Jimin topped the 2019 ranking for the Preferred Korean Idols in 2019. He ranked: #1 for females ages 13-18, #1 for females ages 19-29, #1 for males ages 13-18 and #2 for males ages 19-29, giving him the rank #1 for the overall survey. 19.1% of respondents (Koreans ages 13-29) chose Jimin.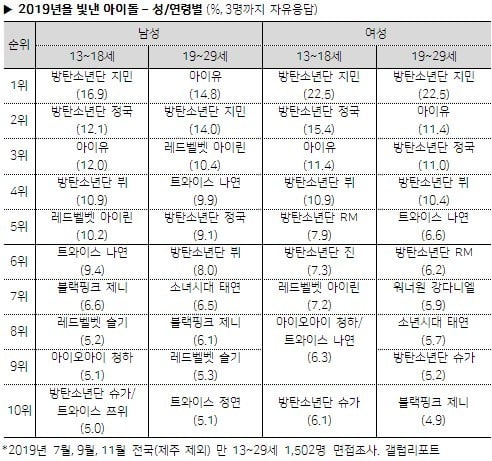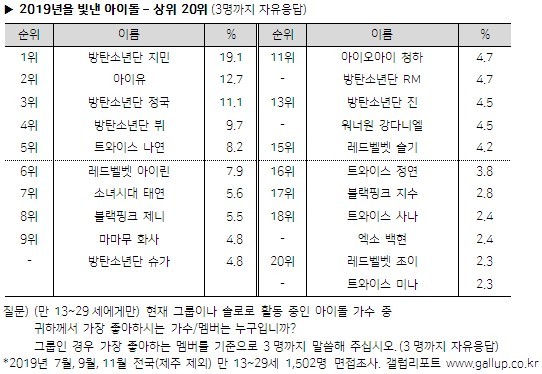 It is also important to note that Jimin topped the Gallup survey for the year 2018. 12.8% of respondents (Koreans ages 13-29) chose Jimin as their preferred idol last 2018. A significant rise of 6.3% can be noted from last year to this year (for the respondents choosing Jimin). Park Jimin is the FIRST ever male idol to top Most Preferred Idol by Gallup (in 2018 and 2019). He ranked no.14 in 2016, ranked no. 7 in 2017, no. 1 last year and no. 1 this year too. Jimin has ranked as the highest among BTS members since 2016. He's the ONLY idol who ranked first in two consecutive years also. This only shows BTS Jimin's consistent impact and popularity as he is also known to consistenly top the Brand Reputations.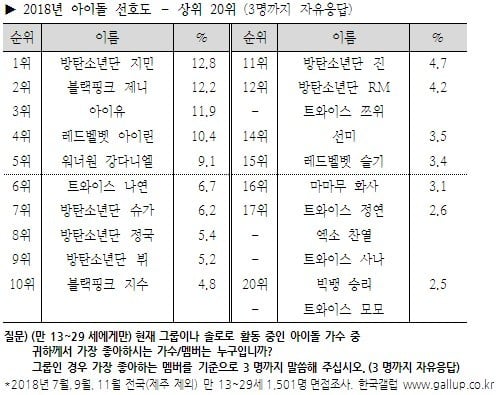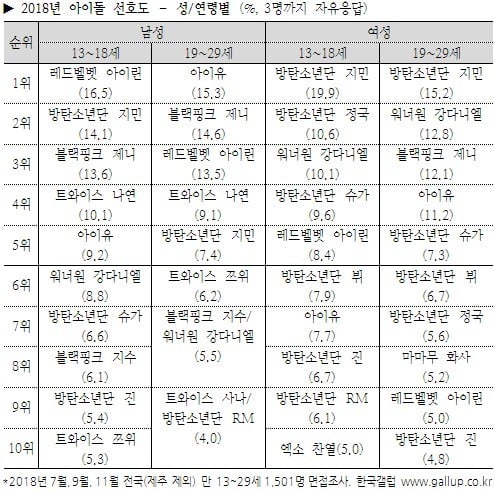 The top 20 of the Preferred Korean Idols in 2019 by Gallup are as follows:

1 - BTS' Jimin
2 - IU
3 - BTS' Jungkook
4 - BTS' V
5 -TWICE's Nayeon
6 - Red Velvet's Irene
7 - Girls Generation's Taeyeon
8 - BLACKPINK's Jennie

9/10 (Tie) - Mamamoo's Hwasa / BTS' Yoongi
11/12 (Tie) - Chungha / BTS' RM
13/14 (Tie) - BTS' Jin / Kang Daniel
15 - Red Velvet's Seulgi
16 - TWICE's Jeongyeon
17 - BLACKPINK's Jisoo
18/19 (Tie) - TWICE's Sana/ EXO's Baekhyun

20 - Red Velvet's Joy