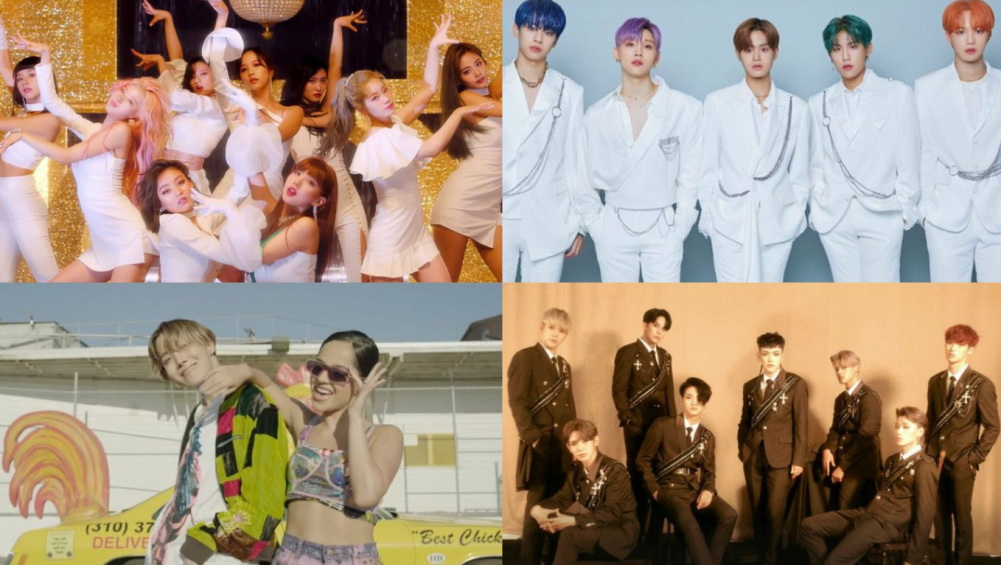 AMAZER has announced that Twice's 'Feel Special' was selected as the most covered K-Pop song in the world in October.
Moving up 4 places, 'Feel Special' was ranked 1st on the Global Dance Cover Chart. High-quality cover dance videos are continuously being uploaded from various countries around the world.


AB6IX's 'Blind for Love' took 2nd place. Despite the difficulty of dancing, many people covered the song. AB6IX saw a video of user cover dance and conducted a dance coaching in person. AB6IX also watched the cover dance videos and conducted dance coaching.



BTS' J-Hope's 'Chicken Noodle Soup' (ft. Beck G.), which recorded more than 100 million views on Youtube, was ranked 3rd. Addictive melodies and easy-to-follow choreography attracted people. At the same time, the cover dance craze blew around the world.



'Wonderland' of ATEEZ, who has been drawing attention as global rookies, took 4th place. ATEEZ's unique performances are loved by global fans. In particular, most of dance cover videos have been uploaded from North America.



AMAZER is a global K-Pop video app and been collaborating with various artists such as Victon, Bvndit, Zion T. and Seven O'Clock.
Also AMAZER was the ambassador of KCON2019 NY, KCON2019 LA and KCON2019 Thailand. It has become the respresentative app of K-Pop.

Translated from ET News