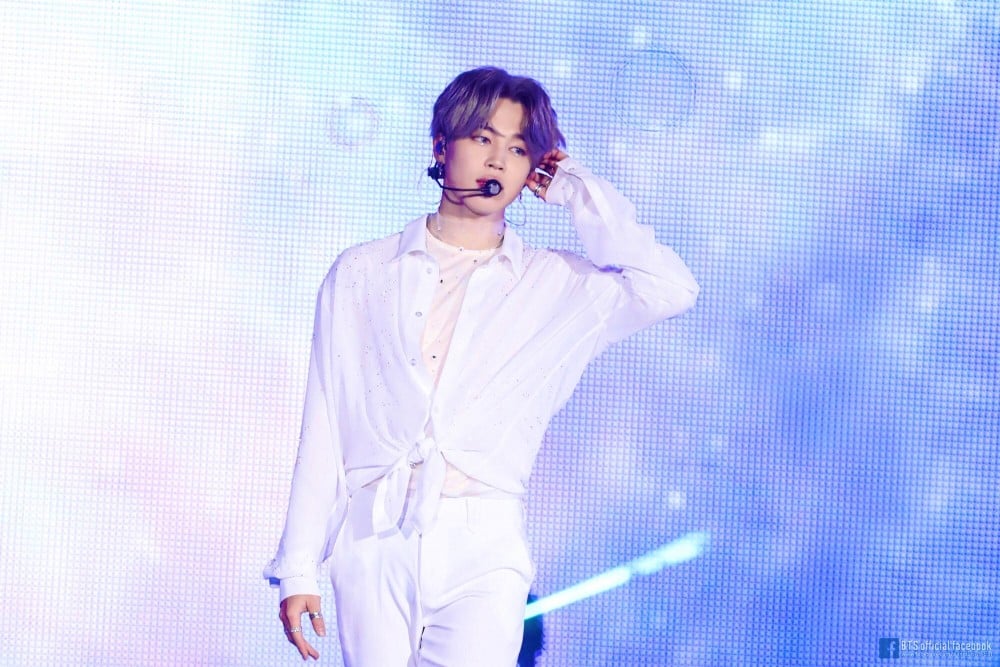 BTS Jimin is well known for having several record breaking solo songs on different music platform. Recently BTS jimin set another record with "Serendipity" as it was recorded to surpassed 130 million stream thus officially become the 12th most stream song by BTS on Spotify. "Serendipity" was released with two different version (intro version and full version) in BTS "Love Yourself" series has been one of the song that received acknowledgment and praise from professionals, mentioned by famous act, snatched locals' heart, used as babies lullaby and more. The combination between BTS Jimin's unique vocal along with his outstanding dancing skills and the soothing composition of the song really make "Serendipity" as one of the strongest BTS songs on several music platforms.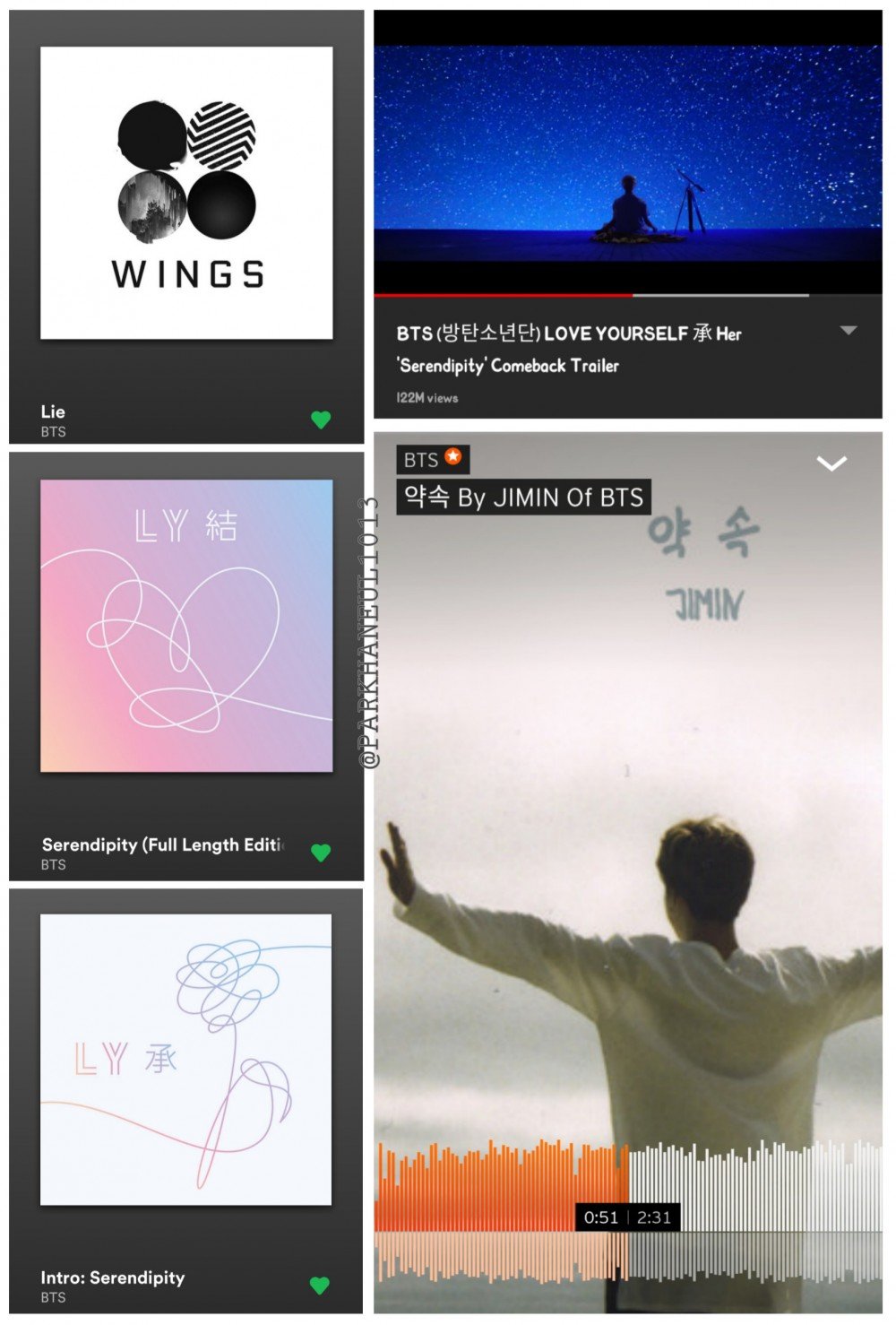 Both version of "Serendipity" which is "Intro: Serendipity" (Love Yourself: Her) and "Serendipity Full Length Edition" (Love Yourself: Answer) joined BTS Jimin's first solo song, "Lie" (Wings) to surpassed 50 million streams thus making him officially as the first and only Korean act to have three solo songs to achieved this. Previously the record was held by Psy with two solo songs.
In addition to that "Serendipity" music video trailer also surpassed 122 million views recently. This makes "Serendipity" remain as the most viewed comeback trailer music video trailer by BTS.
Aside from Spotify and YouTube, BTS Jimin also hold another strong record in SoundCloud with his solo song "Promise". He set two major records on SoundCloud which is the biggest 24-hours debut and "Promise" made it to SoundCloud top 5 most stream songs of all time. BTS Jimin is the only Korean act on the list and "Promise" is the only Korean song and the only song with ballad genre on the list.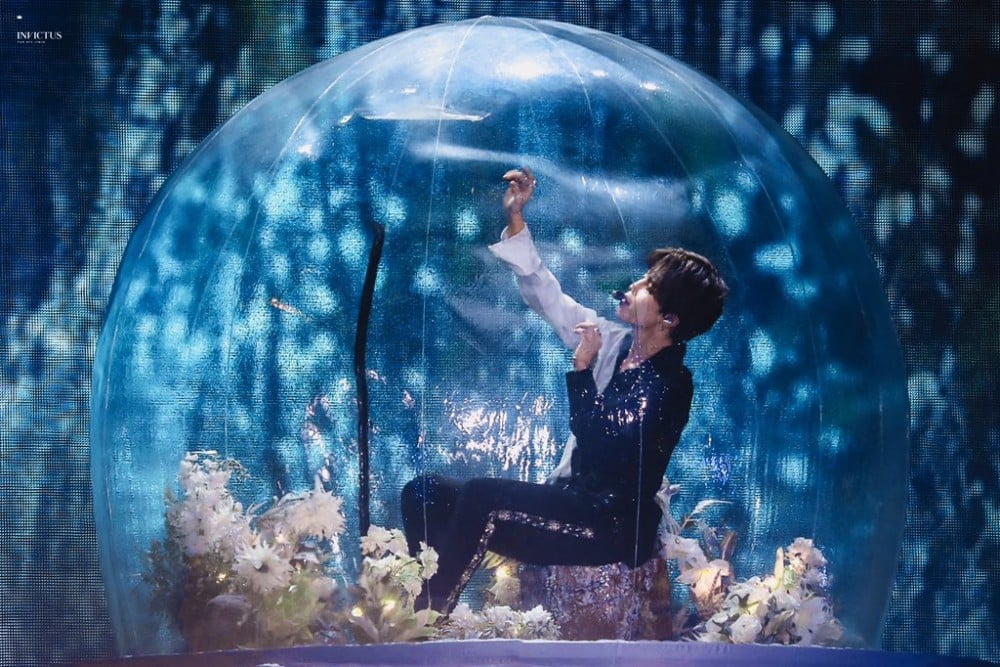 Congratulation BTS Jimin for another great achievements.
Source
https://twitter.com/PJM_data/s...