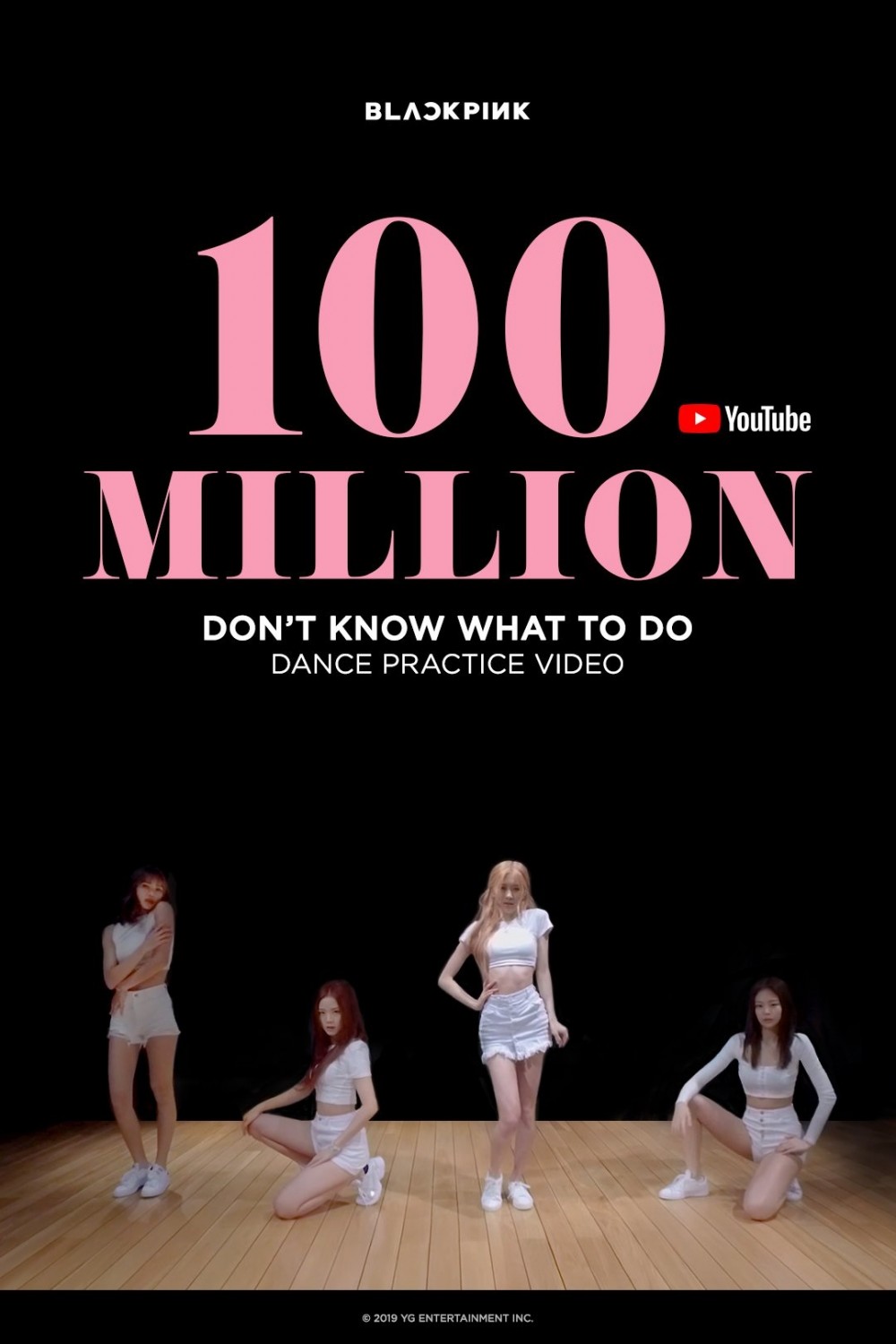 BLACKPINK added another YouTube clip to their million view club.
Their dance practice video of 'Don't Know What To Do' reached 100 million views on YouTube. It's their 8th dance performance video which achieved it. 'Don't Know What To Do' is b-side track of the group's latest mini album

With this success, the group managed to 100 million views of all their dance practice videos.
Congratulations!
These are the views of BLACKPINK's dance performance videos:
1. Ddu-Ddu Ddu Ddu - 264 Million
2. Kill This Love - 196 Million
3. Boombayah - 158 Million
4. As If It's Your Last - 157M
5. Playing With Fire - 128M
6. Forever Young - 117M
7. Whistle - 101M
8. Don't Know What To Do - 100M