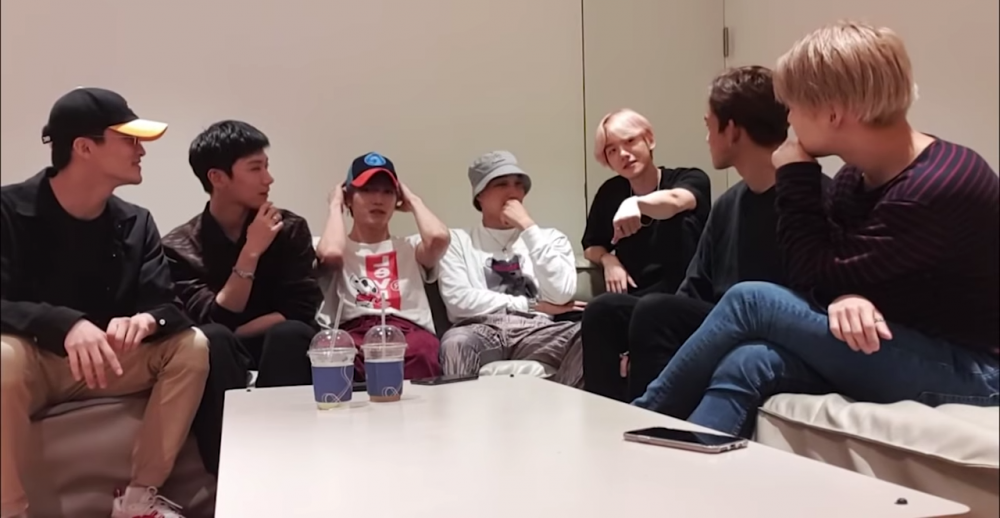 It looks like SuperM has their leader!
Taemin held an Instagram Live broadcast with the SuperM members where they all chose Baekhyun to be the leader of the group.
Taemin elicited laughter from fans when he was spotted immediately declining to be the leader when someone suggested it.
Check out the full V Live broadcast out below.