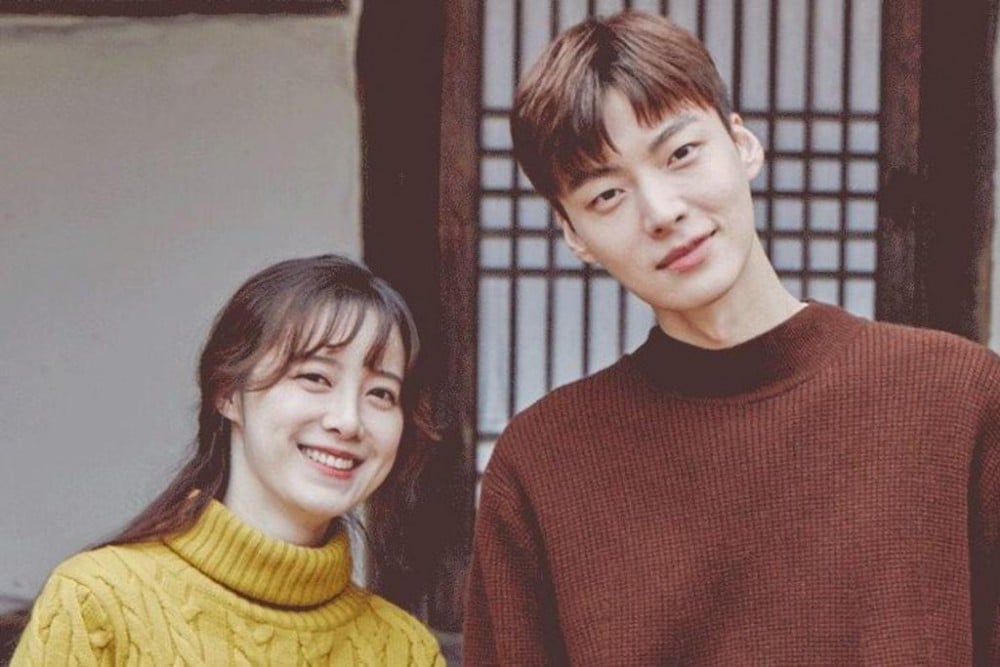 On September 9th, Channel A's last program at night 'Pung Moon Show'talked about the recent releases of Ahn Jae Hyun and Goo Hye Sun.

Goo Hye Sun posted scandalous news about Ahn, her husband, via her SNS. The reporter said, "She also showed the list of rules she made with Ahn. Goo wrote, 'Ahn took away Anjoo, my companion animal.' After she wrote 'Become a man,' she modified it later on. She changed it to be 'What I want is his sincere apology.' Posting the list of rules for Ahn made her look like playing a baby to the public."

Lady Jane said, "There are couples who write a list of rules even when they are still dating in case a male partner has an issue." One of the reporters also said, "I came to doubt if Ahn snapped Goo just by seeing the rules. She must have thought that the public would be astonished by the word 'violence' if she posts the rule."

"What strikes viewers the most was the part about snapping or using any forms of violence. This kind of rules is not written down for couples with a normal relationship," other reporter added. "We should not determine that Goo wrote down something that doesn't exist."

"Number 1 and 2 of the rules are in regards to drinking. They must have had many issues with Ahn's drinking." "The main point of the rules must have been the first three ones. The rest might have been written additionally later. When the list was written, drinking alcohol must have been the major point," assumed the reporters.

Another reporter commented, "She made twelve rules for the other side but there was none for herself. Releasing this kind of rules seemed one-sided and disrespectful."