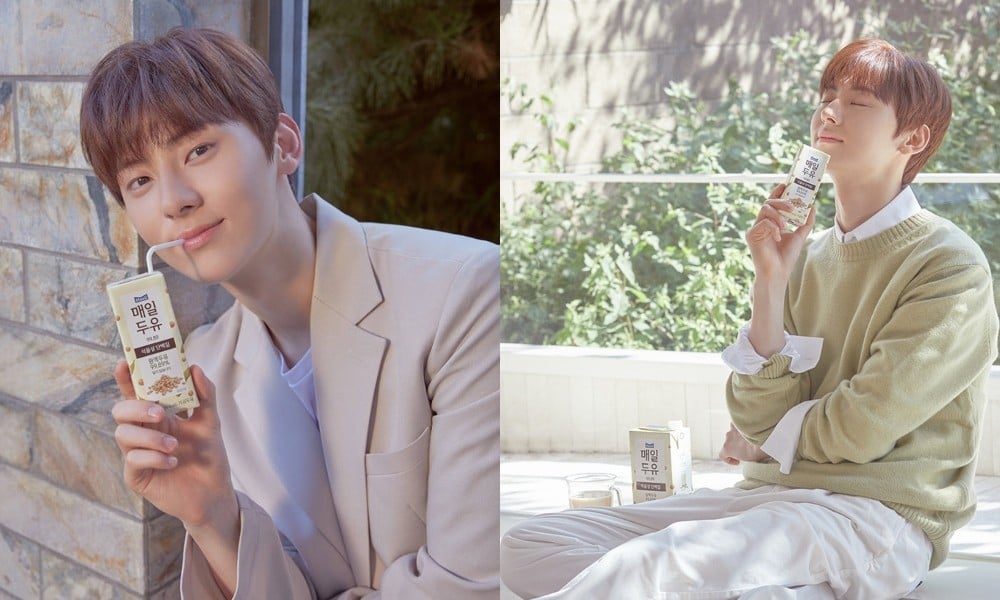 NU'EST's Minhyun has become the advertisement model for Maeil dairy brand's soy milks.

This week, the hashtag 'Minhyun soy milk' began trending on Korean social media as Maeil began to release various advertisements for both offline and online retailers. He is featured in both video and photo promotional content posing with cartons of the soy milk, and likewise, many fans have been purchasing more of the product thanks to Minhyun's brand power.

Maeil revealed that they chose Minhyun for his reputation as a healthy idol who maintains a good diet and exercise regimen. He is also popular among female customers of various age groups, specifically teens to 30-somethings.

Fans will be able to check out more of Minhyun's promotional content for the brand through their official Instagram account.

Meanwhile, NU'EST completed their 'Segno' concert series in Taipei on September 14, and Minhyun is currently starring in the musical 'Marie Antoinette' in the role of Axel von Fersen.