There was a long dispute between the police and the prosecution regarding B.I's drug caseinvestigation in the last 3 months. In the early days of the investigation; B.I's lawyer stated that "No investigation should be done in situation where the police and prosecution are arguing and finger pointing to blame each other." His side stated, it should be decided that who is gonna investigate.
Then after 2 months, Bae Yong Ju, the Commissioner General of the Gyeonggi Southern Provincial Police Agency announced, "We have decided that the police will investigate [the drug allegations against B.I.]."
Recently, police stated that the investigation took so long due to lack of evidence.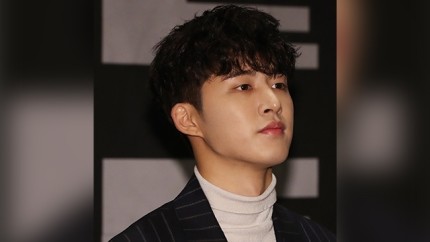 [Naver via KBS] Investigation of B.I's drug suspicion, Gyeonggi Southern Police Department: Investigation begins after coordination
The South Gyeonggi Police Agency initiated a formal investigation about the drug-related suspicion of singer B.I (real name Kim Han-bin).
"A" previously reported to the National Civil Rights Commission on allegations of drug abuse by YG Entertainment's singer B.I and allegations of inappropriate actions by YG in an effort to curb the investigation. The whistleblower (A) wanted to be investigated by the prosecution service because the police were involved in suspicions of investigation.
A police official said, "We are trying to persuade the police to be investigated, the lawyer was persuaded, and the whistleblower(A) would not respond to the investigation."
When the police investigate, the case in Seoul Central Prosecutor's Office will be transferred to the Suwon Prosecutor's Office. This is because it is difficult to conduct the investigation of Gyeongbu Nambu Office at the Seoul Central Prosecutor's Office. Police officials say the prosecution's case has not been decided yet.
[Netizen Reactions]
[+128, 0] Why can't we investigate Han Seo Hee forcibly?
[+110, 0] Didn't the police say that they made a dedicated team on June 14th? What were you doing untill now?
[+108, -3] The informer is only lying. B.I is innocent.
[+90, -1] Repay his innocence well. He is a talented singer.
[+55, -1] Be sure to investigate and show B.I's innocence. Please, be sure to investigate firmly so others can't make any sound about it in the future.
[+42, 0] What about Han-ssi? Shouldn't she be banned from leaving the country? What kind of junkie can go around like that.
[+33, 0] She's not interested in the case. She's travelling now. Since her parents have a lot of money, she's not involved with. Police should stop her from leaving the country. It's not even the first drug case she's involved.
[+26, 0] If you were going to drag this like that then why did you report at first? Han-ssi, did you want to draw attention?
[+21, -1] She's a pathetic liar. How can you believe her? Kim Hanbin-ssi is innocent.
[+19, 0] Let's do some work. Until when should we wait again? !! Please investigate to repay B.I's innocence.
[+19, 0] If you have a report, you don't have to investigate, no? How long will it last?
If the report is true, then Han-ssi distributed too. Is it right for her to travel country to country? Don't just raise suspicions and please investigate it quickly.
[+16, 0] It has been 3 months, the investigation began too late. Innocent child was involved in this, you can't pay him back his innocence.
[+16, 0] Just explain report to public and why there isn't investigation?... YG got a lot of water~~ There's evidence of B.I's pitiful investigation. Do you have to do a quick investigation and get legal punishment or not?
[+15, 0] This is just funny for real. Why did you ruin his life and career? They'll not find anything.
[+14, 0] Didn't Han Seo-Hee falsely report that he wasn't B.I?ㅋㅋ Doing this, and she doesn't cooperate with the investigationㅎ
[+13, 0] Untill the investigation begins, you, people around you and your fans all around the world must be very anxious. It really took a long time. I hope, what's right and what's wrong will be revealed with a fair, clean and transparent investigation as much as you have waited.
[+11, 0] If you find the evidence and he did drugs then he can go to jail; if he didn't, then he can be active again. It has been 3 months. Why there's no result?
Source: Naver via KBS
Cr. tttgnanii