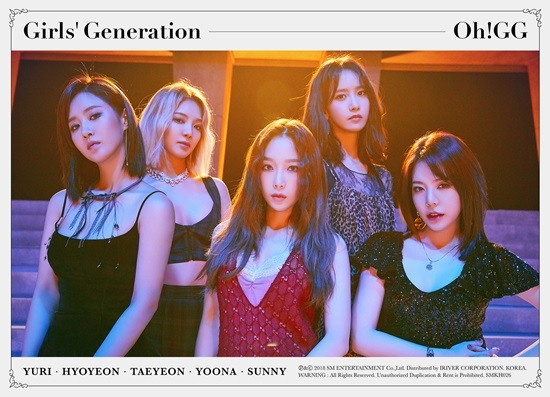 Top female Kpop group Girls' Generationis celebrating once again after their 12th anniversary last month! Today on September 5th it has been exactly a year since the debut of their second unit Girls' Generation-Oh!GG.
Last year was extremely successful for them as they had huge success domestically and internationally with their single "Lil' Touch" and sidetrack "Fermata".
At the moment Girls' Generation-Oh!GG is the most successful female Kpop unit with a total of 112M views and 2.1M likes on Youtube. The 2 track kino album also became a huge success on its own becoming the most sold kino album with sales of 46k album on Gaon and over 80k just in China(Xiami).
Their fanbase "SONES" have already started 2 hashtags to celebrate the anniversary by asking fans to share their favorite Girls' Generation songs and their impressions on Oh!GG using the hashtags #SNSD_Oh_GG1stAnniversary and #1YearWithOhGG

If you haven't heard their songs "Lil' Touch" and "Fermata" you can do it with the videos down below.