Girl group Rania who recently unveiled their 8th lineup with the departure of 3 members ZiU, Jieun and Tttabo also announced an upcoming concert in Romania. In the lead up many fans where hopeful of a first overseas concert in which all current members could attend without visa issues stemming from their label DR Music inability to apply for their Thai member Namfom also now known as Pony. This would be the second concert in which the Thai member would need to sit out due to the label being unable to complete the paperwork in time.
Fans have been questing why the label had been promoting the concert itself for weeks whilst not applying for a visa during that time. As a visa application process only takes a maximum for 1 week to process.
Their fan bases have been split in their support for their label with most holding DR Music accountable for their apparent laziness whilst others have been scolding in their assessment of their inability to manage a group.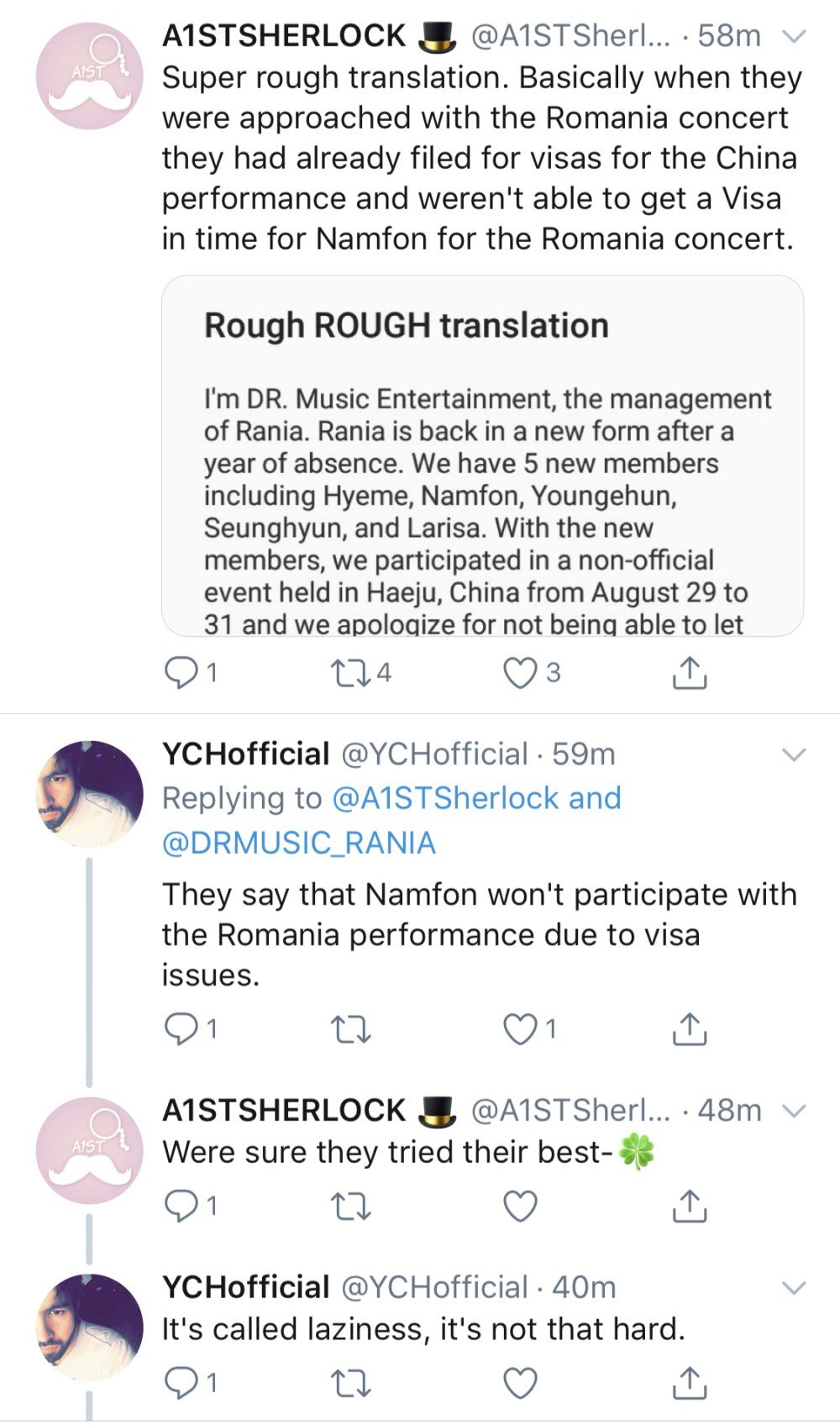 The group Rania and DR Music has in recent years had drama become synonymous with their name. Such as the rumoured racial abuse of former member Alex, The cover up by the label of former member Yumin's pregnancy and the exclusion of Alex from choreography and being made to stand in the corner of stages during their performances of Beep.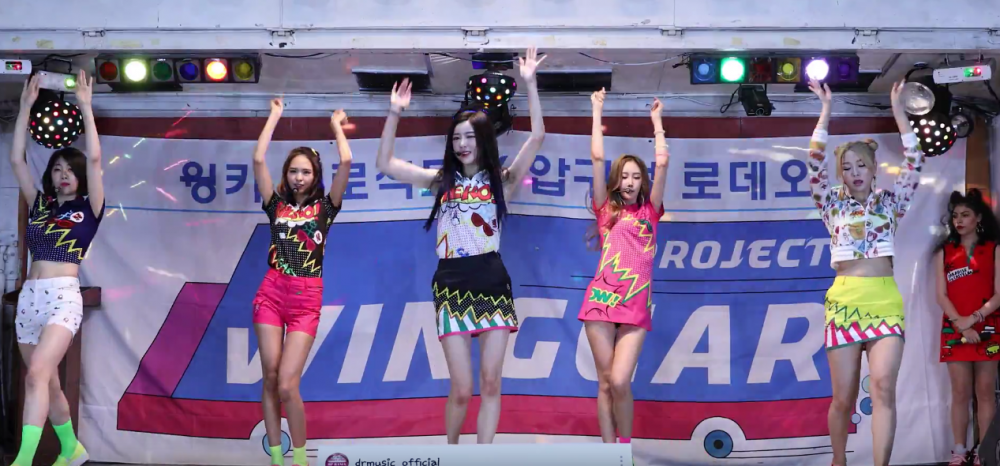 Image of concert in which member Alex was made to remain in the corner with visible tears present during the performance.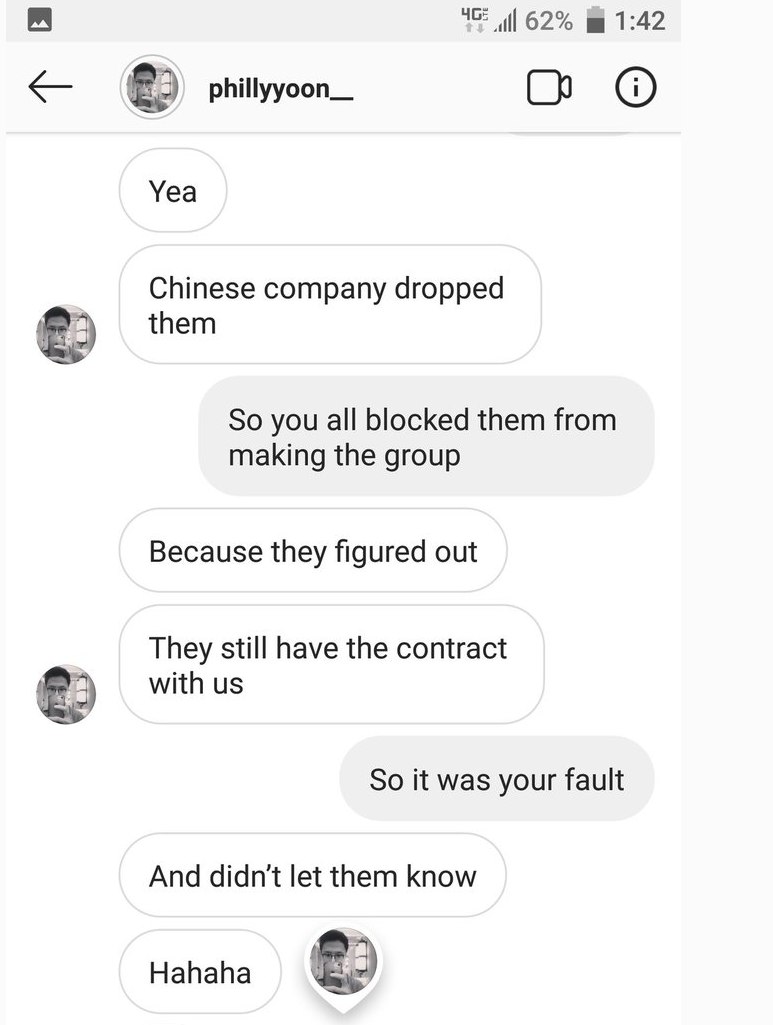 Their manager Phill openly joked with fans about blocking former members of Rania forming their own group Ela8te which consisted on Rania original members Di, Xia and T-Ae.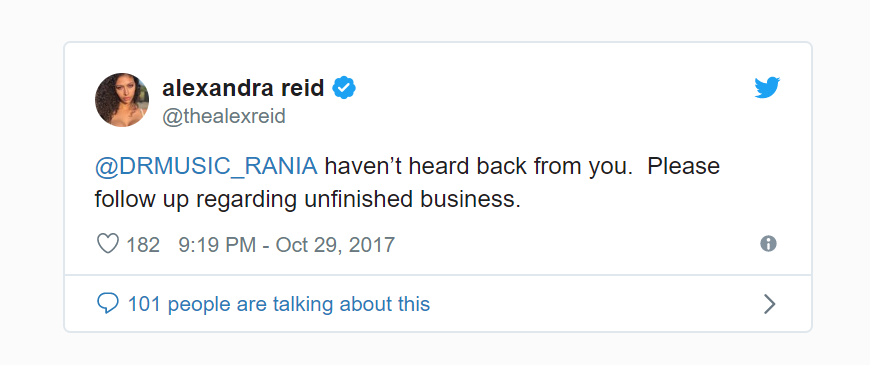 After DR Music removed Alex during their racial remarks drama former member Alex tagged the label on twitter to get a formal response from them about that.