BTS Jimin's Mattel Doll, which has been popular since it's release and charted on Amazon's most popular items, is receiving a lot of love and attention from fans.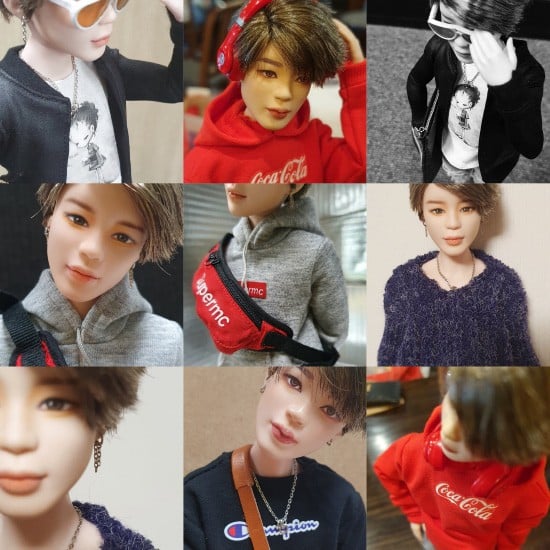 Fans are repainting & retouching his dolls and making as well as buying costumes for the doll.
A community even did a 'Mattel Makeover Contest' to showcase their skills & have fun. This brings a lot of excitement to the fans blessed with golden creative hands. Plus, their handiwork is very pretty.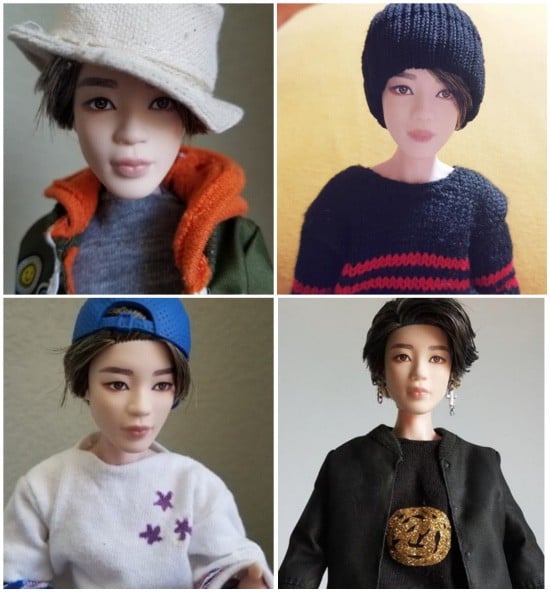 There is also a fan named "Chimmy's Closet" who is famous for reenacting various Jimin and BTS related scenarios with their dolls as well as BT21 character 'Chimmy'.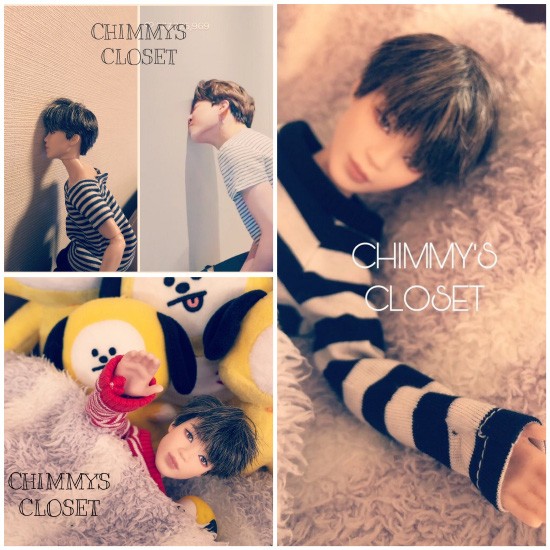 As Jimin and the rest of BTS are enjoying their vacation, these fans are having fun in their own creative way.