Jimin and all of the BTS members are on a proper vacation for the first time since their debut. All of them are spending this break time in different ways.
Amongst them, Jimin did 3 successive V lives during the beginning of this break before finally leaving all social media to enjoy himself. Later, he shared videos and pictures to celebrate his fellow member Jungkook's birthday.
Today though, Jimin suddenly logged into twitter with BTS's shared account to surprise fans with a tweet. But more than surprise, fans are left in an utter mess seeing his post.
Jimin left this tweet captioned only with his signature #JIMIN instead of writing a word, which has left fans in even more chaos.
The tweeted pictures consist of three strips which somehow tell a story.
In the first four strips, we can see Jimin, taking-off his T-shirt to turn it around.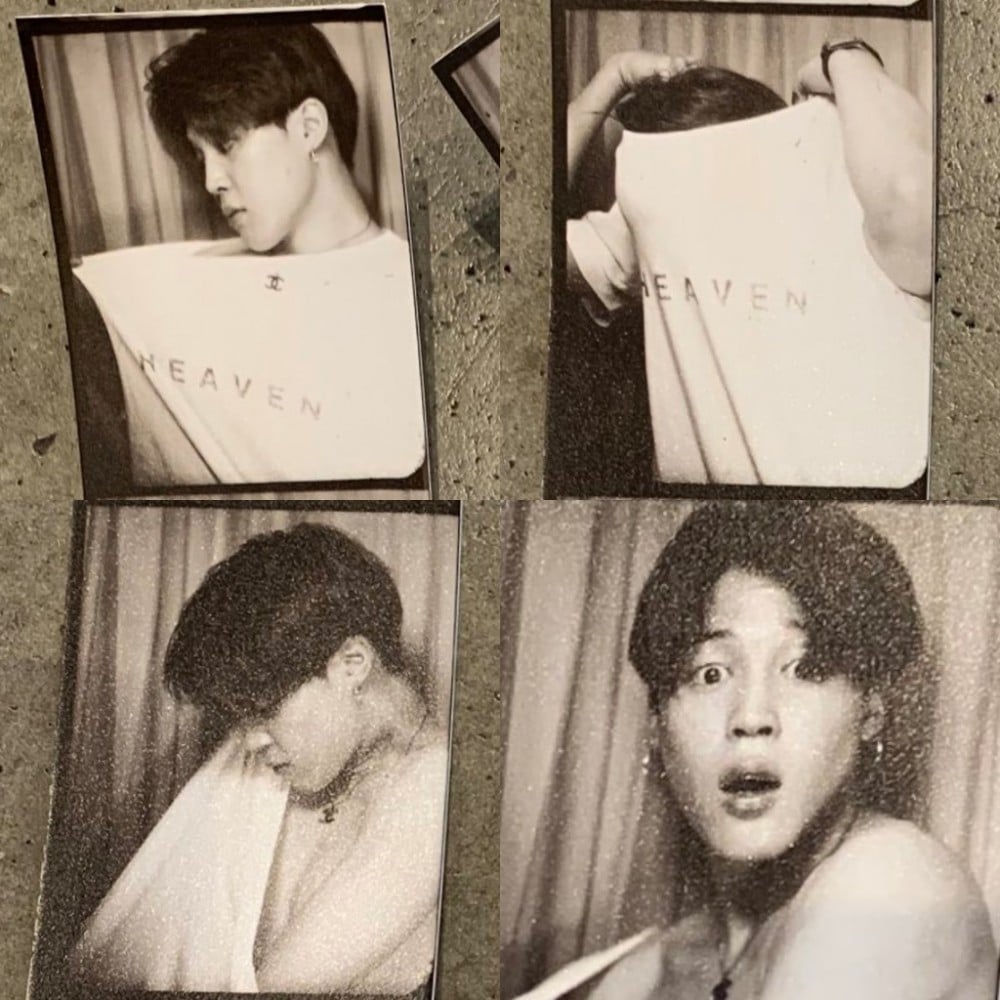 The second strip of pictures consists of him posing randomly but still looking as beautiful as ever.

The third strip of pictures probably is a continuation of the first strip.
We can see Jimin wearing the shirt turned over now but he's sad because he lost his necklace. So he disappears in the next shot to find his necklace. And finally, in the last shot we can see him happy after reuniting with his precious necklace.

Whatever may be the story behind these, the pictures surely represent Jimin's "cutie sexy lovely" characteristics to the brim. And fans are loving it.