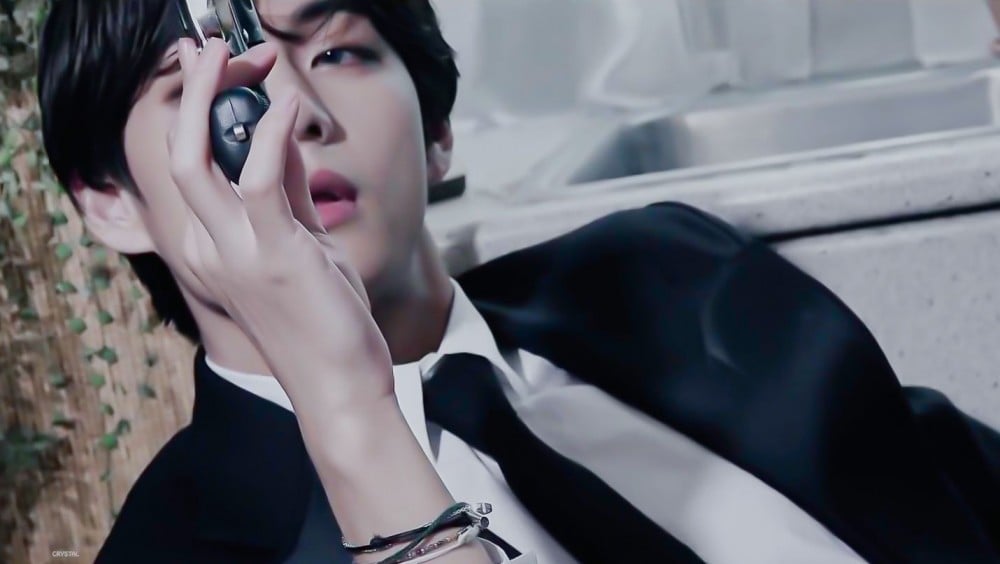 BigHit Entertainment has just released a new BTS teaser video "ARMY ZIP" on its official youtube channel.
In the teaser, each member appreared with a different style, but member V was quite interesting as he wielded a gun wearing a black suit.
Soon, BTS V's deadly appearance became a hot topic on SNS and his real name "Taehyung" trended on Twitter in many countries.
"Is he a good boy?", Taehyung is known for his bubbly cute personality and his adorable boxy smile;
however, when taehyung is V, the change in his personality and looks becomes so obvious, and BTS ARMY can't handle it.

The explosive reactions to V's scene dominated youtube comments. His style and powerful stare while holding a gun gave a "super hero" or "secret agent" vibes in an action movie "V is next James Bond" netizens commented.