'Queendom' or '퀸덤' is the newest competition show from MNET. It stars a variety of female acts, including but not limited to, Park Bom, (G)-Idle, and MAMAMOO. In the show, they participate in several rounds of performance, all leading up to the final round where all 7 acts release a digital single at the same time, in order to see whether it will work, and who will emerge on top.
In the first episode, aired today, the contestants had to decide who would perform in what order, by placing their name card on the wall.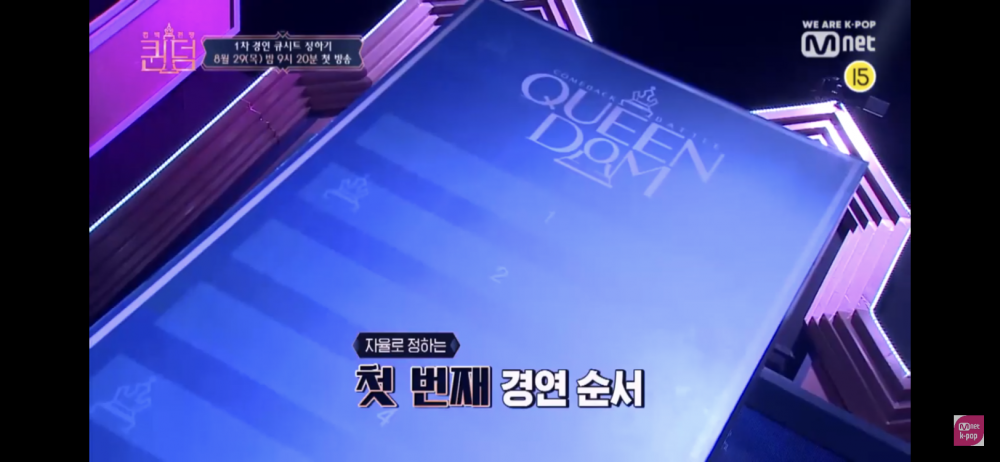 However, since (G)-Idle were attending promotion schedules in Japan, they were not there. In the rules, the contestants had to have all of the artist's names on the wall. Whichever artist's names were not on the all would face a 1,000 point penalty as such. This left nobody to put up (G)-Idle's name.

Moonbyul To the Rescue
With nobody to place up their name, Neverlands were worried about the penalty. However, Moonbyul stood up and took (G)-Idle's card, promptly placing it on the wall in an act of chivalry.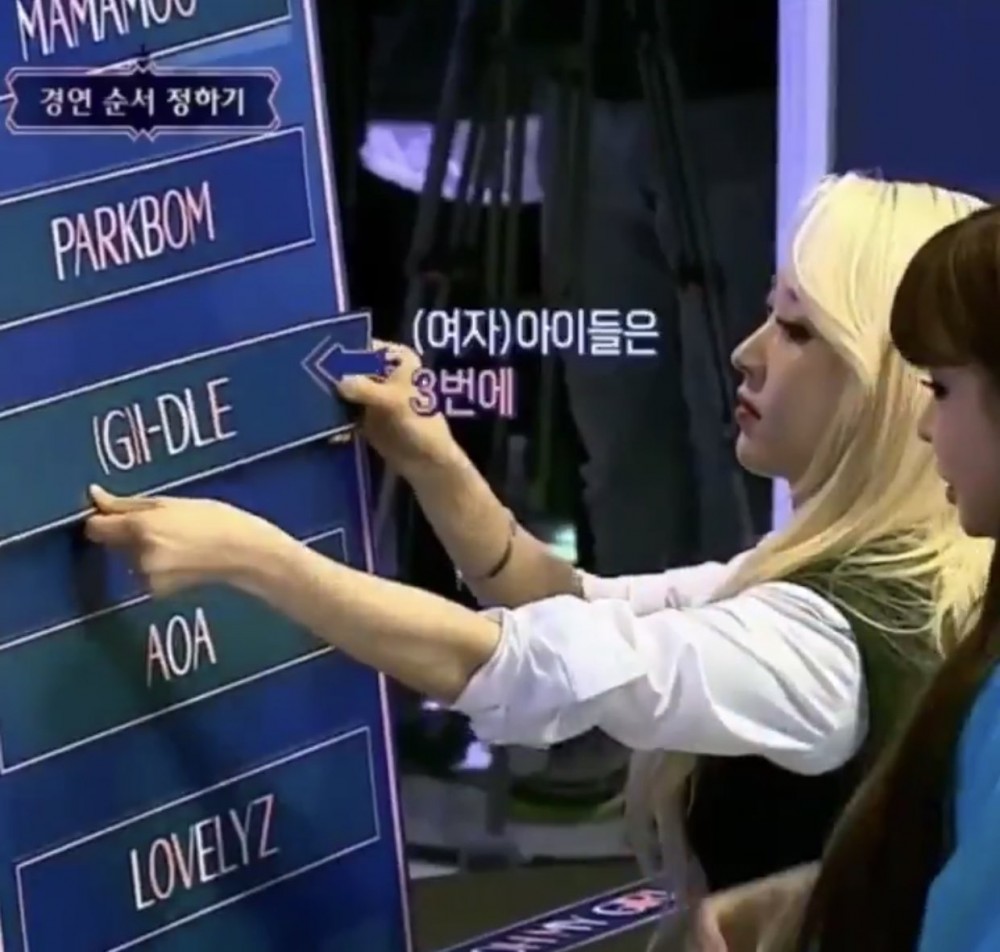 The simple act had Neverlands swooning for the idol. A hashtag was even created on Twitter, #MoonbyulOfficiallyOurGirl with various tweets praising her. This comes after she received harsh criticism and words from netizens for playfully swapping AOA's card with MAMAMOO's before promptly swapping them back.
Are you excited for the next episode of 'Queendom'? Which artist are you excited to see perform?