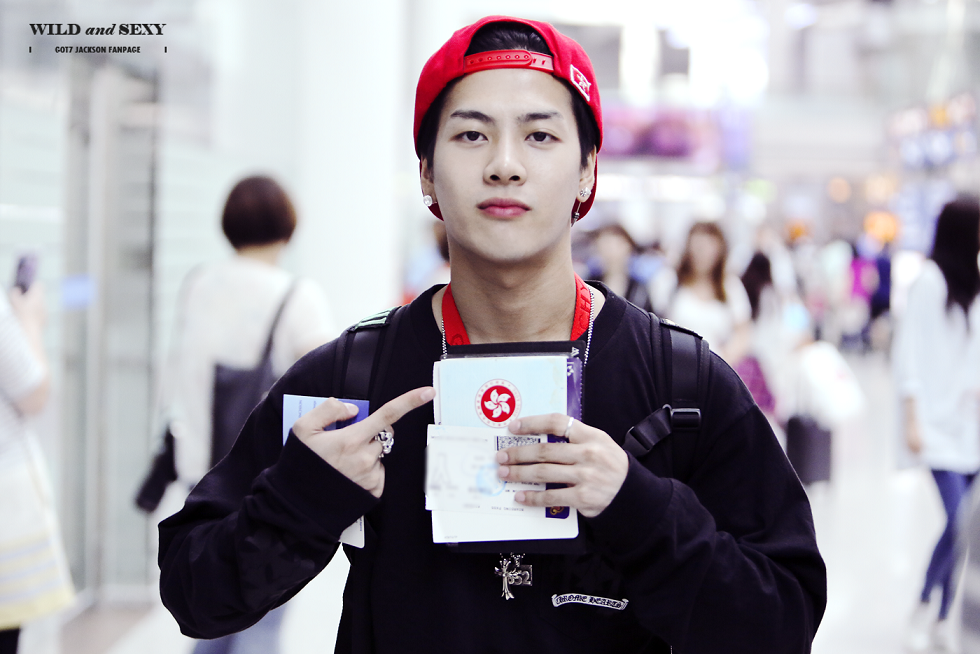 GOT7 Jackson, who has always been proud of his beginnings as a fencer, used to ephasize that he came from Hong Kong and represented Hong Kong as an athlete on variety shows and in front of fans. He often had a flag of Hong Kong on his clothes as well as Hong Kong's area code - 852.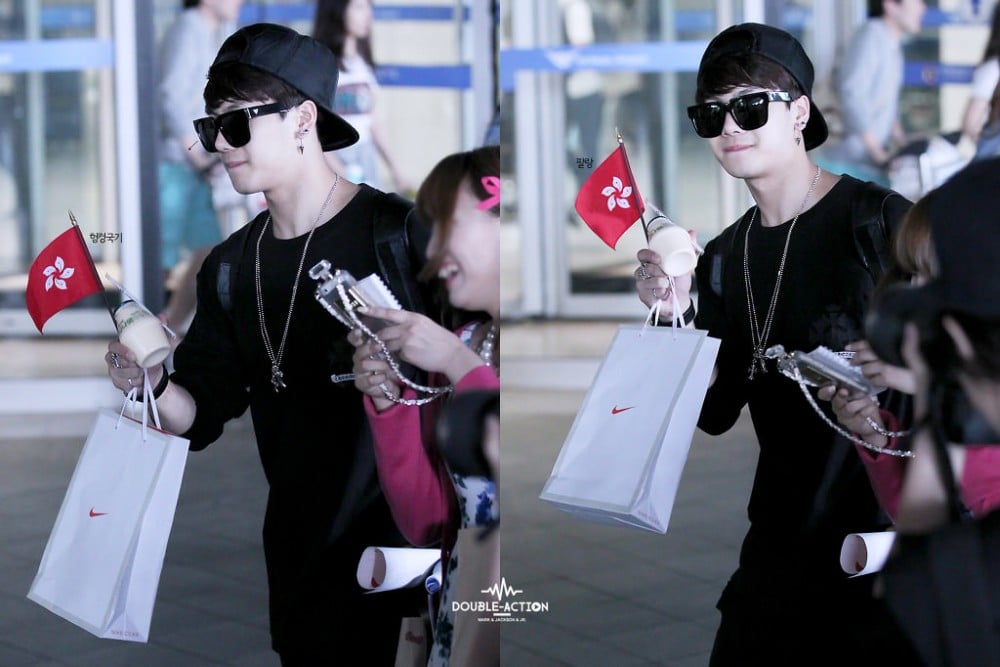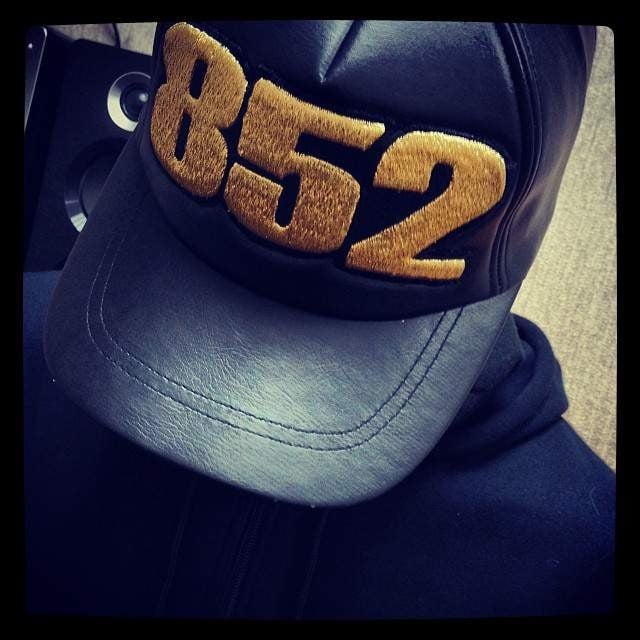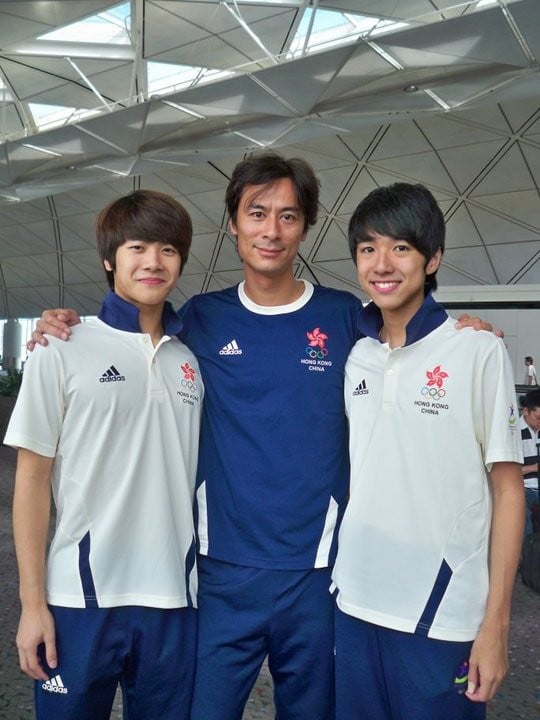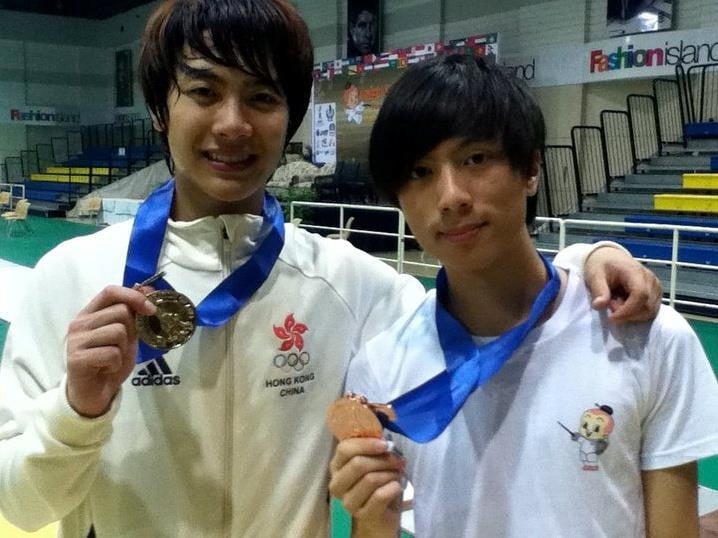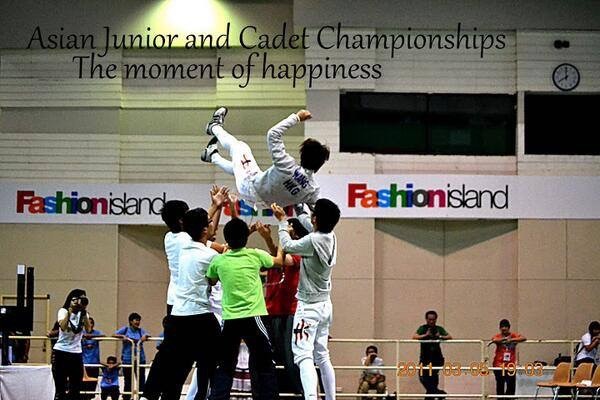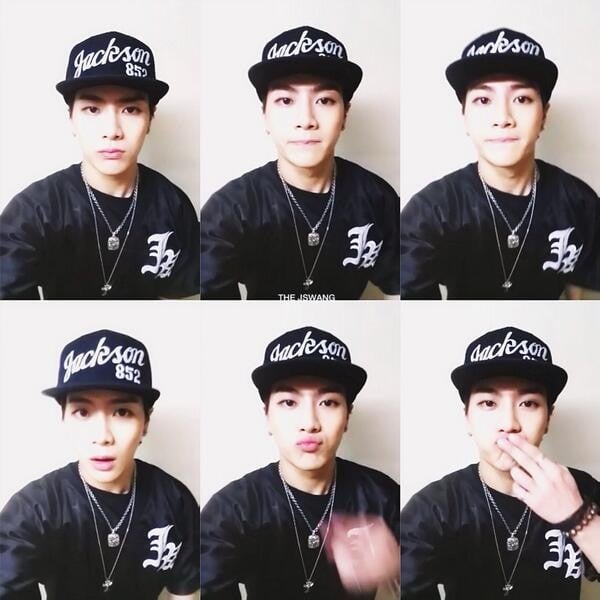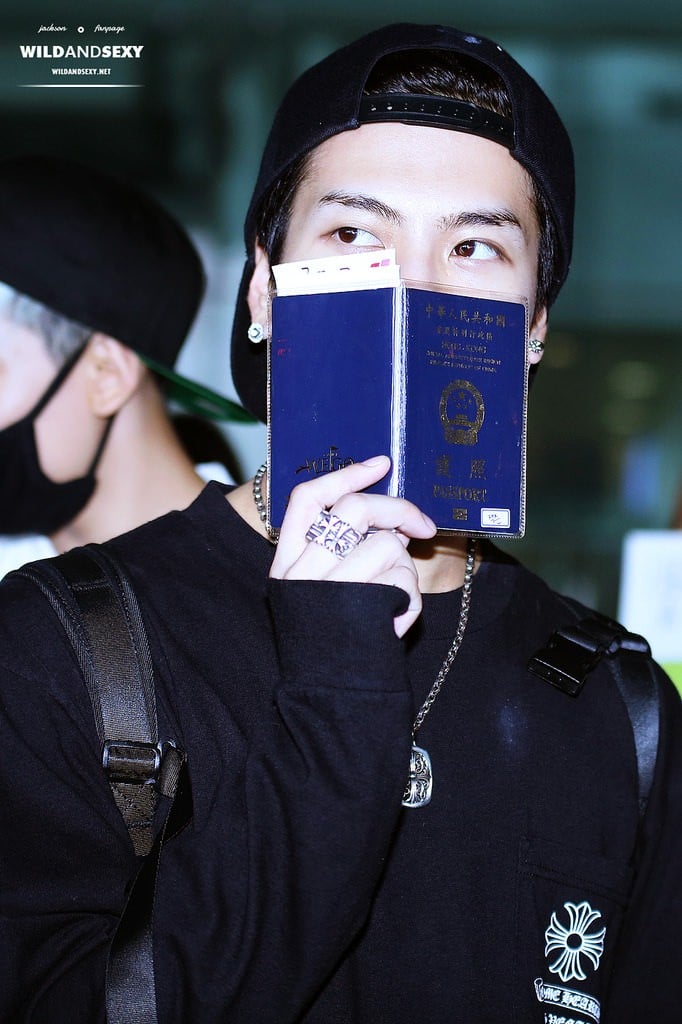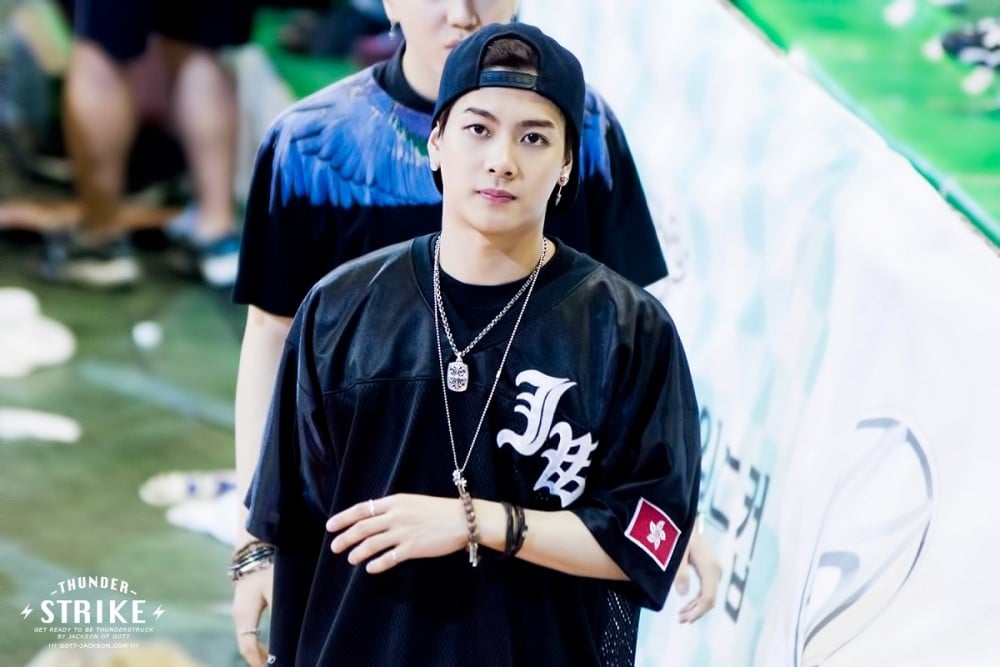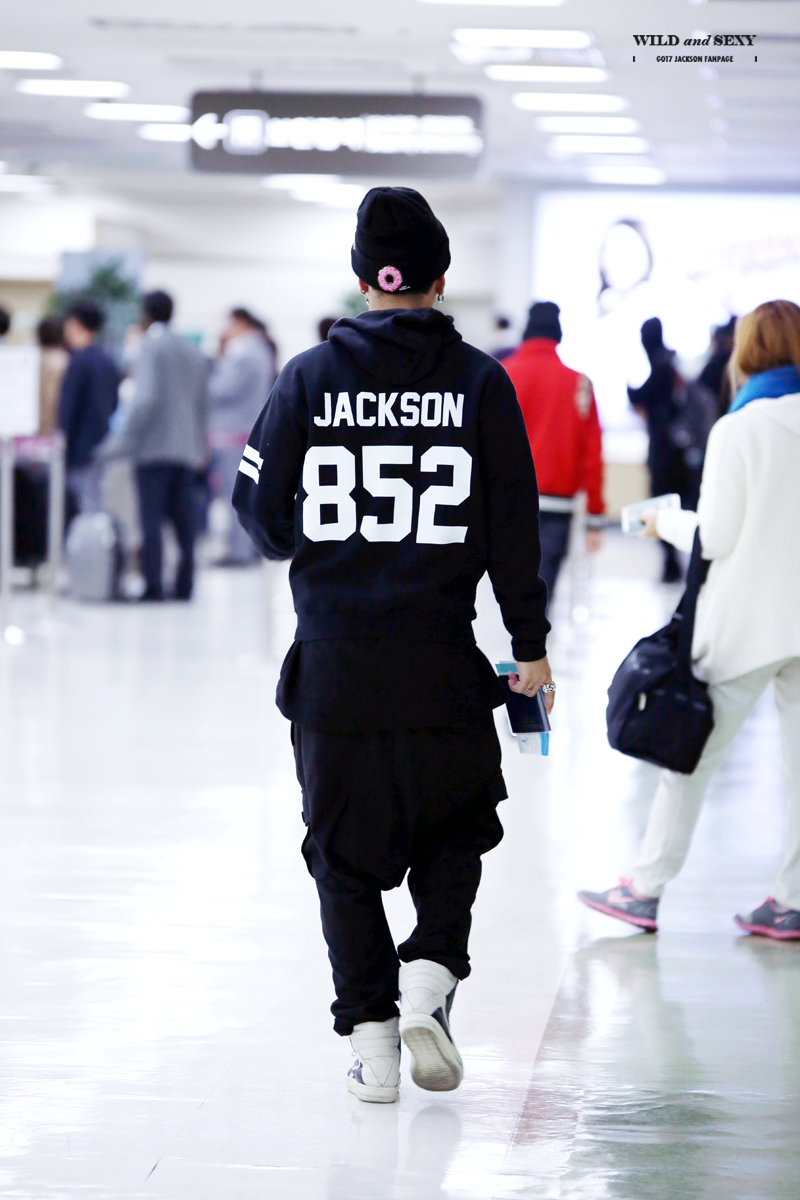 What's more, he used to attend American International School, a school that wouldn't be able to exist in China.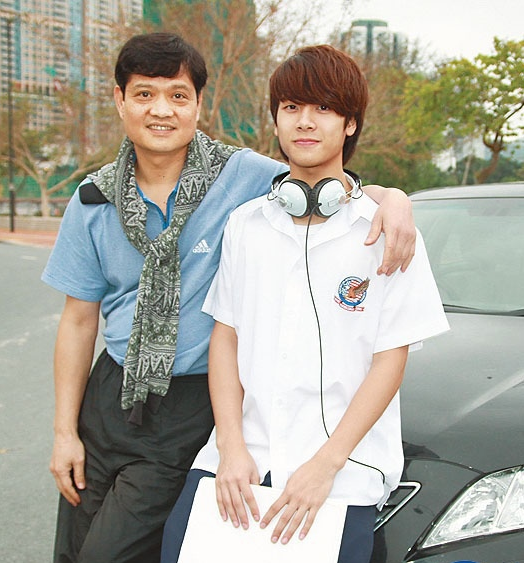 His Instagram account in 2014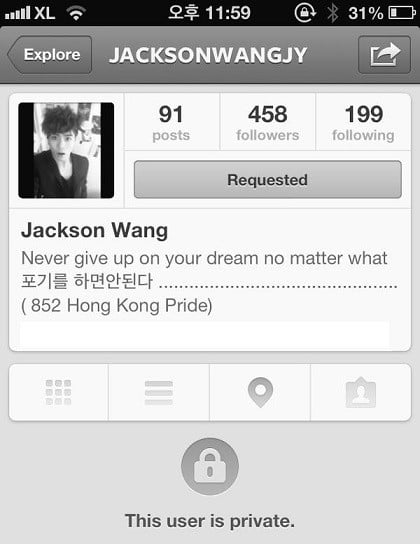 However, it all changed in 2016 when Jackson began promoting in China. According to the post Jackson and other celebrities shared, China includes Taiwan, Hong Kong as well as areas that belong to other Asian countries.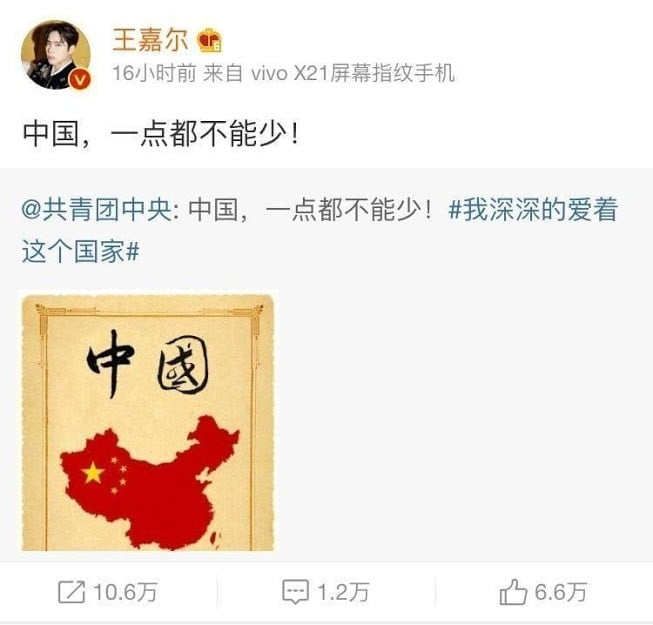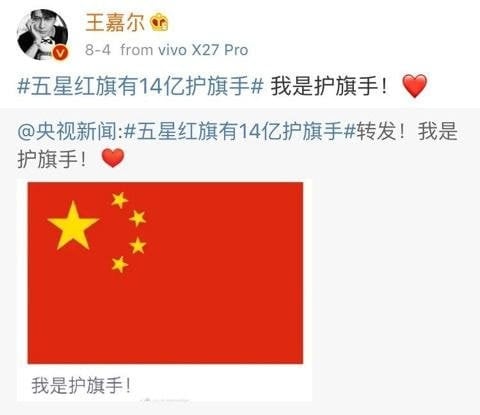 His recent actions are garnering both praises from Mainland netizens and backlash from Hong Kong protesters. Aside from Jackson wearing the Chinese flag on his back during GOT7's South American concert and proudly shouting, "Call me China man," he also shared a controversial blog post.
Recently, in response to Hong Kong protesters chucking the Chinese flag into the sea, China's state-owned news outlet, CCTV wrote on Weibo, "China's national flag has 1.4 billion flag bearers. I am a flag bearer."
Not only did Jackson share that post, but he also accepted a Chinese flag from a fan during GOT7's concert in Chile in July. The Hong Kong native immediately put the flag on his body excitedly and jumped, making the atmosphere very high. Mainland netizens praised Jackson's patriotic sentiments and were even moved to tears. "He was very happy and proud of his Chinese identity," netizens expressed.
Since he shared the "flag bearer" post, many fans resented him. In fact, there are forums online on the topic of Jackson betraying Hong Kongers. Due to hold a concert in Hong Kong at the end of the month alongside his GOT7 members, netizens revealed the boy group's flight information and started to organize a "welcoming" event at the airport. Some netizens offered to print out the banner with the words "Betrayed Hong Kong," which is what they would chant out loud in both Korean and English so GOT7 members understand.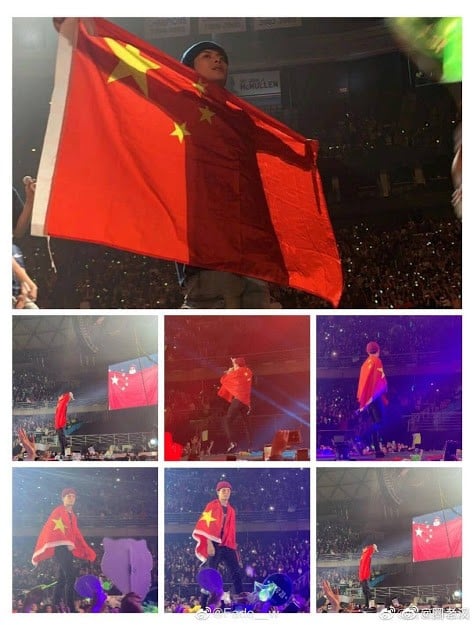 Nowadays Jackson asks fans to call him 'China man' and says he wants to promote his home country China in the West.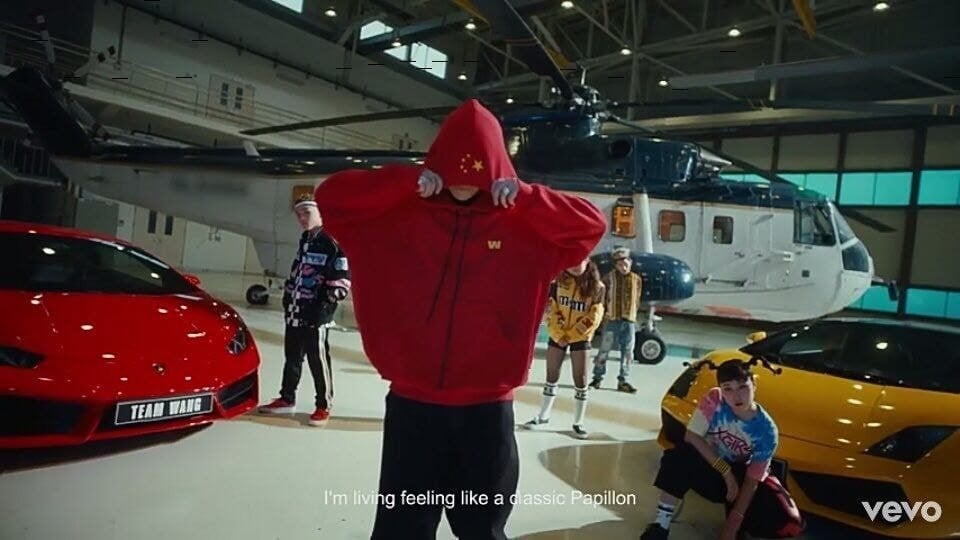 Pann: GOT7 Jackson's hypocrisy

1. [+126, -5] I hate those who say "He has to do it because his family lives in China." Then why are the people in Hong Kong protesting against the authorities when they also have families? Do you think Jackson is the only one with family? And we don't even expect him to fight against China. He could've just stayed quiet. What he's doing is supporting murders. Staying quiet is enough.
2. [+101, -2] Maybe because I'm a huge fan of sports but the fact that someone who used to be a "national player" is trashing their country like this makes me so upset.
3. [+74, -18] Bye bye GOT7
4. [+41, -0] If he promoted with Hong Kong pride, he shouldn't have posted that at least.
5. [+35, -0] The people who are in the biggest danger are the Hong Kong people risking their lives to fight, not the celebrities. What's with these idiots who are defending him by saying "he has no choice"? They're not posting that because China will arrest them, it's because they want to earn money. How is this any different from Japanese collaborators in Korea?
6. [+19, -0] Does he want to be that dirty for money?
7. [+17, -1] Let's just say that he posted it because of his family. But holding the Chinese flag at a concert is so shocking... You can't even shield that one.
8. [+12, -2] He always talked about having a "rookie mindset" but he doesn't even mention GOT7 anymore. He said he wanted to hit big but he wanted to achieve it as Jackson Wang, not GOT7? I would've disliked him less if he didn't brag. He acted like he was so loyal but he's throwing a big scandal to his group. I'm sure he won't renew his contract and promote in China with Lai Kuan Lin.