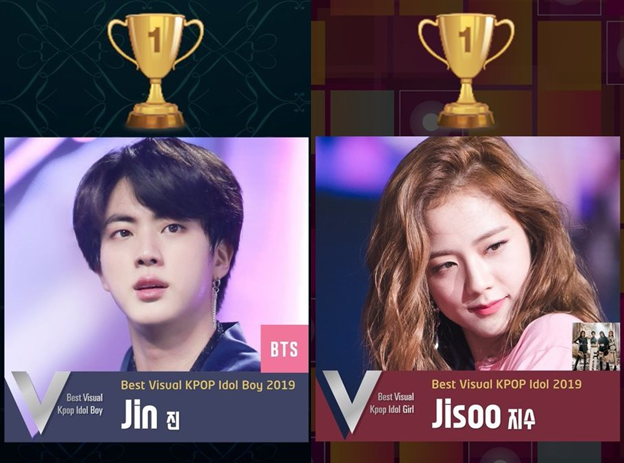 Global K-community website 'Namesns' has revealed the final results of this year's 'Best Visual KPOP Idol' poll in male and female category!
In male category, according to global fans' votes, the title of 2019 'Best Visual KPOP Idol boy'' went to BTS's Jin, raking in over 43% of votes in final round. The #2 spot went to SS501 member hyunjoong, followed by Astro Cha eunwoo at #3 spot.
In female category, Blackpink's Jisoo took up the top spot. followed by T-Ara's Jiyeon at #2 and Dream Catcher's Jiu at #3 spot.