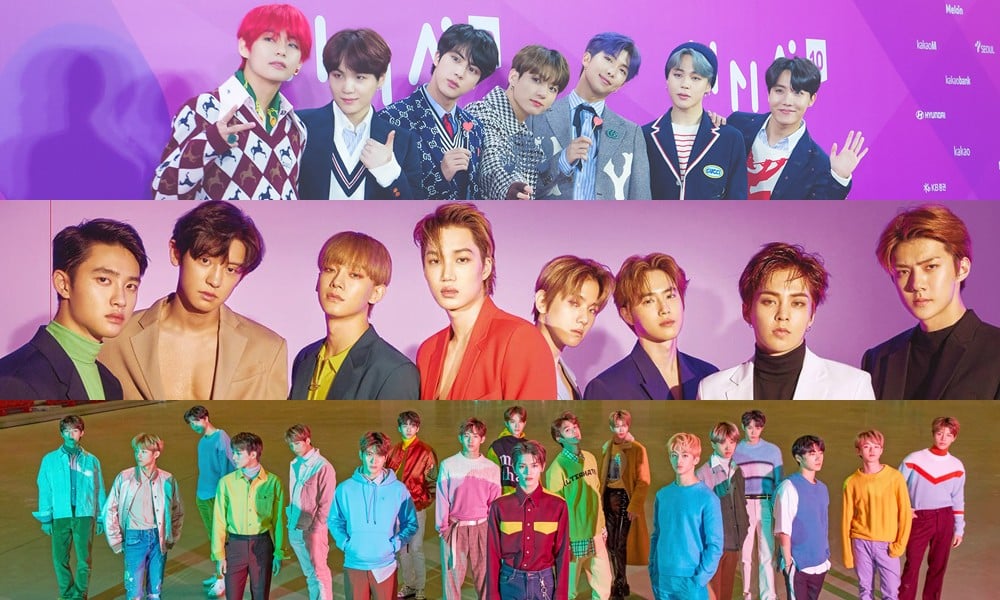 According to the Korea Institute of Corporate Reputation on August 10, BTS, EXO, and NCT ended up as the top 3 boy groups in terms of brand values in the month of August.
The Institute analyzed big data involving numerous boy groups from July 9 through August 10, 2019 including communication, participation, media activity, community activity, and more. In 1st place came BTS with 14,857,210 points, followed by EXO in 2nd with 5,685,904 points. NCT newly made an appearance in the top 3 rankings this month in 3rd place, with a total of 2,559,612 points.
From 4th through 10th place are, in order: Pentagon, CIX, Seventeen, Super Junior, WINNER, NU'EST, and SHINee. Check out the full analysis results below.