BTS Jin is the oldest and Official Visual member of Boy Group BTS, He trended many times Because of his Good Look , His popular nickname "Worldwide Handsome" is an self-designed title, he said in "2017 BTS LIVE Trilogy Episode III The Wings Tour The Final" that "I gave myself the title 'worldwide handsome.' It's a nickname that I came up with during an interview. Even I find it a little embarrassing to say, but many people like it, although I'm not actually worldwide handsome."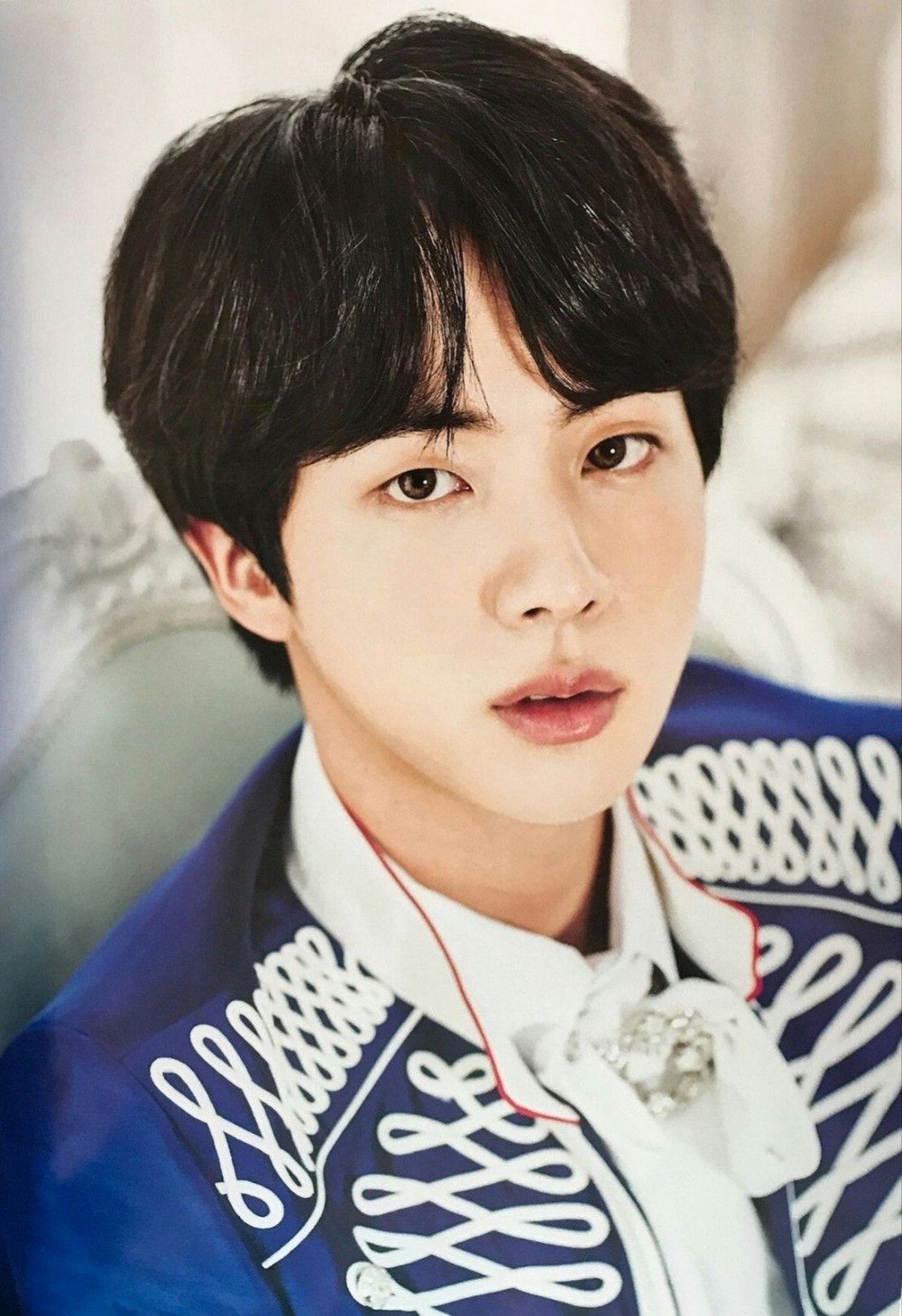 But Even with His humble state, BTS Jin Proved Himself as Worldwide Handsome Many times
Let's Check the times Jin strikes with good looks
1. Predebut Beauty
Back in 2011, Jin was just Kim Seokjin, an ordinary student who would soon begin his incredible journey to superstardom. As he was too handsome, tourists asked him to take photos with them even when he was not famous at that time.

When Jin was walking on the street, a foreigner came to him and asked to take a photo with Jim. Jin was very happy and kind to accept the request and took some photos with this tourist. At that time, Jin was not an artist as well as a trainee; however, because he was too handsome, the tourist wanted to take photos with him.


2. Trending in Music Awards and Got nickname
November 2015, BTS Attended in Melon Music Awards and won "Best Choreography awards" ,After photos of BTS's Jin during the MelOn Music Awards 2015 caught his stunning visuals
When he got out of his car, everyone was shocked about his visuals And that's how he became the "Car Door Guy", netizens have been going crazy over the singer, it was Jin's first nickname after debut and "car door guy" search keyboard trended in twitter korea.
In 2017, After BTS attended in "Billboard Music Awards" Red Carpet, BTS Jin trended as "Third one From the left" as twitter users asked who was that member in BTS Group photo on Red Carpet and it's howself-designed title "Worldwide Handsome", started after Interviewer asked jin about"Third one From the left" nickname.





BTS Jin also created Buzz in korea After BTS UnicefSpeech footage in korea, That non-fans in korea asked about his peaceful face and nicknamed him as "UNGA Guy".
3. Golden Ratio Face
In 2018, A cosmetic surgeon analyzed the faces of 269 Asian men and Jin was picked as having "the perfect face" with his facial features being aligned in "the golden ratio" (1:1.618).

When the width of his face (the length between the two ears) is 1, the distance from his hairline to the chin is 1.618, thereby achieving the golden ratio.
The ratio requires the space between the two ears to come out to 1 while the distance from one's hairline to the chin must result in a 1.618 measurement.
4. Number 1 Sculpted Face In the world
BTS Jin Is Chosen As Number 1 'Sculpted Face' In The World by Doll Designer Team in 2019.
BTS Kim Seokjin first entered the top 10 list of the best 'Sculpted face in the World' in December 2018 by Czech doll designers. After receiving a total of 1,504,602 public votes for top10 finalists, Jin has managed to take the winning trophy, selected as #1. Jin has bee announced the one with best 'Sculpted Face in the World' by sculptor Radek Schick.
He took 1st place that his oval features balanced symmetrically that can be filmed from any angle and his mouth beautifully curved. bandar ceme online


As Winning Trophy Kim Seokjin's face engraved on a crystal block with his title "Sculpted". his picture is half him
5. Acting Visual
BTS Jin Acting Face and Talent impressed everyone in BTS World teaser.
Jin Actor beauty as hotelier Impressed Fans and Fans are wanting a korean drama where "Actor Jin" can put his leading man looks.