Actor Son Seung Won - who caused an accident and fled while drunk driving without a driver's license - had to get the verdict of the prosecutor in the appeal hearing.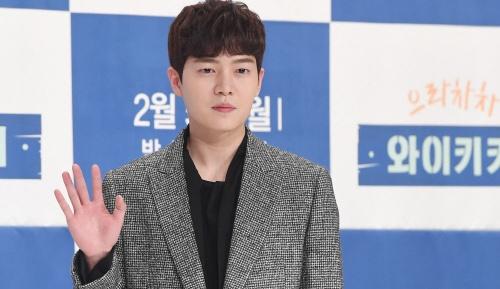 On July 12, in the second appeal hearing related to Son Seung Won - who was prosecuted with the charge of drunk driving without license and running away (the Additional Punishment Law on Specific Crimes) at the examination of the criminal jury No.5 (chief judge: Han Jung Hoon) of the Seoul Central District Court, the prosecutor pronounced the sentence of 4 years in prison. In the first trial earlier, the prosecutor also prosecuted Son Seung Won for 4 years in prison.
​
In the final interrogation round of the trial, Son Seung Won read a review and asked for leniency, "If I am forgiven, I will continue to live and work as a volunteer to serve the community."
​
Earlier on April 11, 2019, the Criminal Jury No. 7 of the Seoul Central District Court (chief judge: Hong Ki Chan) sentenced 1 year and 6 months in prison towards Son Seung Won.
​
Son Seung Won side objected to the judgment of the first trial and filed an appeal on the next day of April 12, which led to the ruling of this second trial.
​
Son Seung Won was accused of causing a traffic accident in a completely drunken state on a road which is near Cheongdam ward, Gangnam district, Seoul and fleeing without resolving the situation on December 26, 2018. Reportedly, at that time, Son Seung Won was found driving with the blood alcohol concentration of 0.206% - the level which could get his driving license revoked. In addition, after the news that Son Seung Won was about to turn the charges on actor Jung Hwi - who was with him on the car - was exposed, the actor was criticized by the public.
​
[Sports Seoul = Reporter Lee Yong Soo] purin@sportsseoul.com
Photo = Reporter Kim Do Hoon /dica@sportsseoul.com
Everything Idol, Everyday Exclusive V TODAY OPEN!