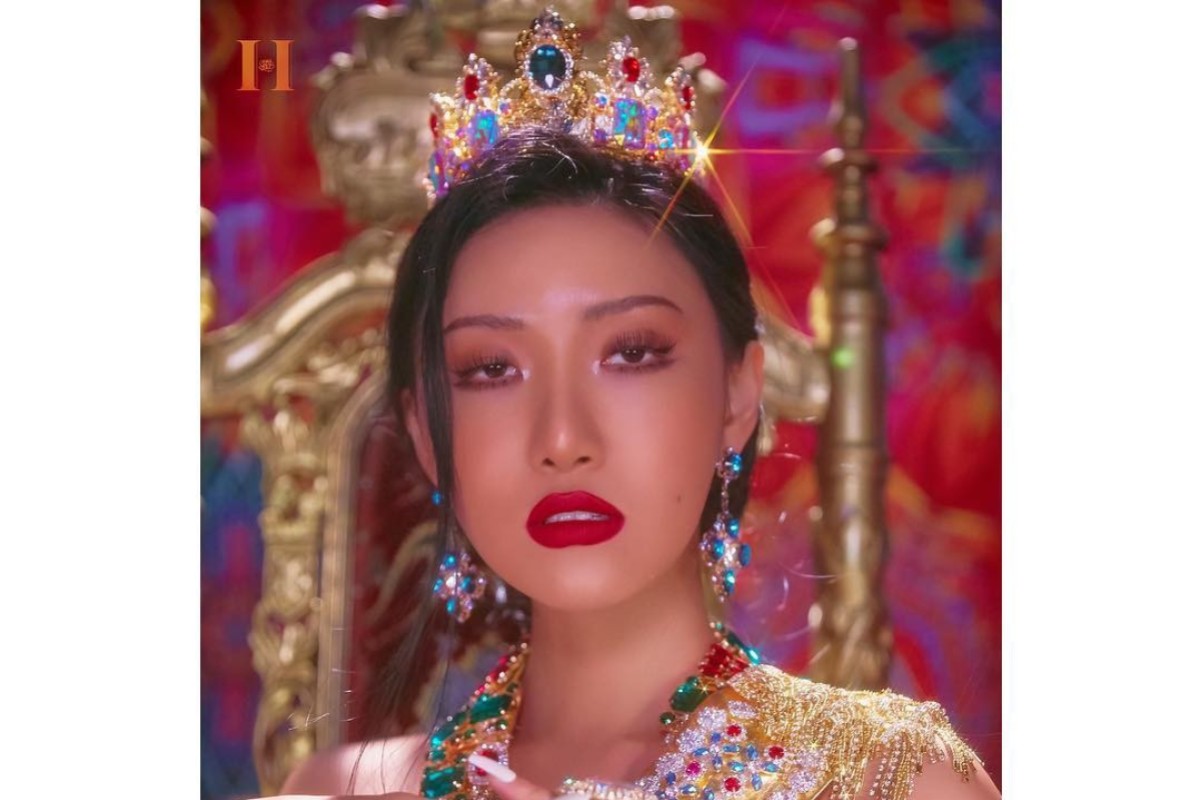 Hwasa is the lead vocalist of South Korean girl group Mamamoo.
K-pop star Hwasa, whose real name is Ahn Hye-jin, has more going for her than just her looks. Here are five things you might not know about the girl group Mamamoo's talented singer and rapper who was born on July 23, 1995.
1. She is confident about her body
The curvy singer has no qualms about showing off her body. Hwasa is known for her fearless eye-catching outfits.
Take the tight, bright red bodysuit she donned for the 2018 MAMA performance in Japan.
2. She is a foodie
You may have heard how many Korean stars go to extreme lengths to stay slim – Hwasa is not one of them.
The carefree soul loves her food. She says her favourite food is "gopchang", or beef intestines – a meal popular among middle-aged men.
A clip from MBC's reality show I Live Alone, which aired in June 2018 and showed her devouring the contents of the dish, went viral and led to her getting the nickname, "Goddess of Gopchang".


3. She tops the brand reputation index
Hwasa eclipsed Red Velvet's Irene and Bona from WJSN at the top of the Korean Business Research Institute's brand reputation rankings for individual girl group members in July.
She enjoyed the highest ranking for attributes such as "self-assured", "stand out" and "sexy", finishing up with an overall score of 73.95 per cent positive reactions according to the analysis.
4. She has her own demons
Hwasa told MBC's television show I Live Alone in July that she used to be scared of cars.
Her fear originated from a September 2017 car crash, when Mamamoo band members were on their way to an event in Cheonan, South Korea.
However, Hwasa has overcome that anxiety and finally drove a car on her own for the first time in

"Whenever I feel anxious, I work on a song or compose a performance," she notes. "I get excited whenever I think up a song or a performance and ask what concept would work for this".
She told Cosmopolitan Korea that there are days when she still feels anxious.
5. She is crazy about fashion
Hwasa loves fashion and enjoys wearing outfits in different styles. She often slays with a v-cut top, tight bodycon dresses and high-rise shorts. The trendy queen is also known for her airport fashion.
Written by Melody Tsui