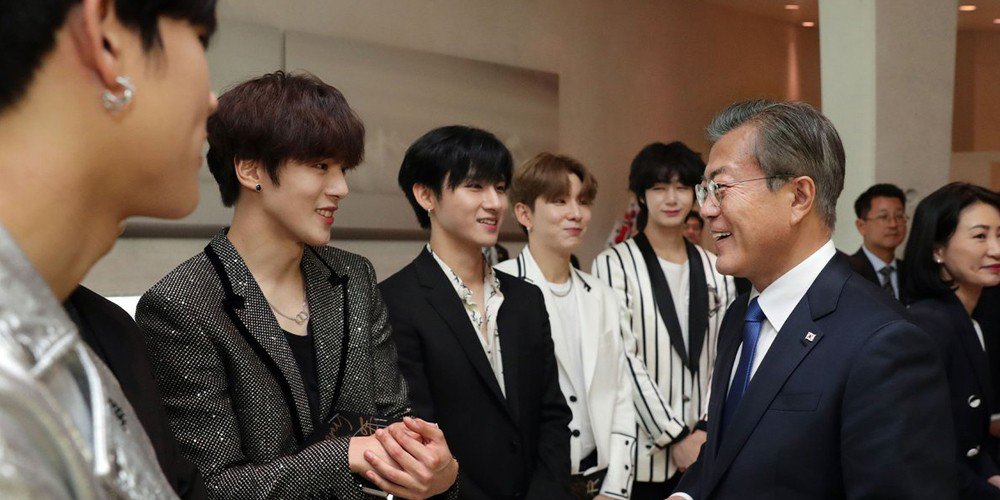 Back on June 12, MONSTA X performed as K-Pop's representatives at a free concert in Oslo, Norway, in light of South Korea and Norway celebrating the 60th anniversary of their diplomatic relations.
One attendee at this event was none other than South Korean president Moon Jae In and the first lady, Kim Jung Sook!
After the concert, the MONSTA X members got a chance to meet up with president Moon and the first lady, snapping photos, conversing, and more! The Blue House also thanked MONSTA X for their performance at this memorable event, writing on Twitter, "It was great meeting you in Oslo, Norway, MONSTA X. Thank you for a great performance. We will look forward to your bright future activities~"
Check out photos from the site via The Blue House and MONSTA X's official Twitter accounts, below!