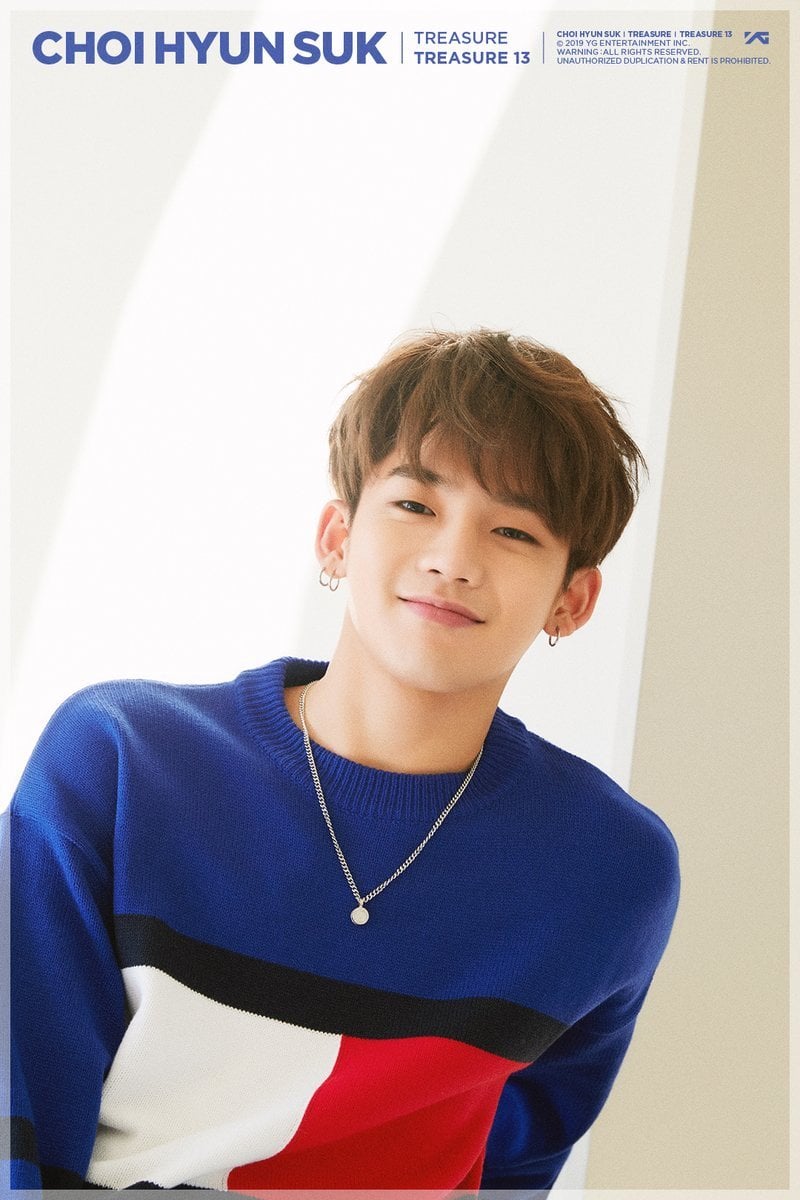 YG Entertainment has released the third set of images from their new photo series, 'Begin', with portraits of member, Choi Hyun Suk.
The photos feature him in a colorblock sweater and accessorizing in silver with small hoop earrings and a simple chain necklace and pendant.
Choi Hyun Suk is part of the TREASURE13 subunit, 'Treasure', which was created along with their second subunit, 'Magnum', through the music survival show, 'YG Treasure Box'. The members of each unit are as follows:
Treasure: Bang Ye Dam, Haruto, So Jung Hwan, Kim Jun Kyu, Park Jeong Woo, Yoon Jae Hyuk, and Choi Hyun Suk.
Magnum: Ha Yoon Bin, Mashiho, Kim Do Young, Yoshinori, Park Ji Hoon, and Asahi.

TREASURE13 has released a number of teaser images already as they continue to build anticipation around their upcoming debut. Check out the second photo of the set below and stay tuned for more photos to be released soon!