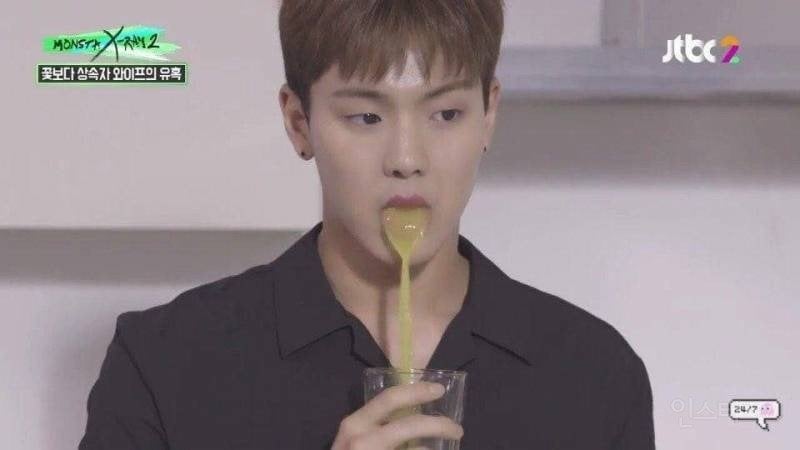 A screen shot of Shownu become a hot topic of a hilarious netizen debate.
On one online community forum, this picture of the MONSTA X leader puzzled netizens, as it was difficult to tell whether the orange entity in his mouth was a spoon or a dripping orange juice. Although the truth was that it was in fact orange juice, the perfect form of the liquid had fooled some people that it was a solid spoon!
Shownu, a well-known foodie among idols, has been shooting more and more solo mukbang shows recently as well. When it comes to Shownu, any association with food seems to stir up a sensation -- even with an optical illusion shot like this one!
Some netizen comments read: "No, I don't believe it, that is definitely a spoon LOOOOL", "I for sure thought that was a spoon....", "When you think of it as a spoon and look at it it's a spoon, but when you think of it as orange juice, then you seen orange juice....lol", "Shownu does it again LOOOOL he's such a meme!", "Shownu and food is always a good topic hahaha"
Is Shownu the ultimate foodie meme?