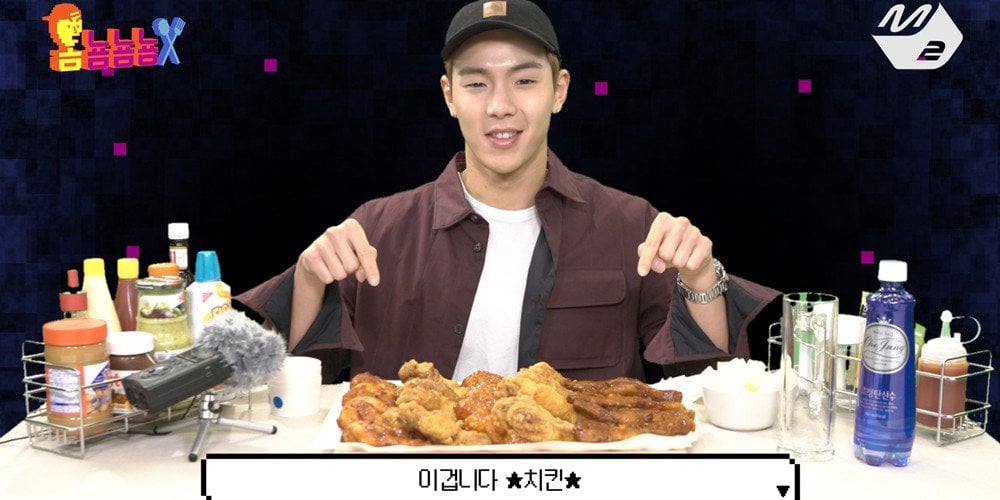 MONSTA X's Shownu will be launching his own mukbang show with M2.
The YouTube channel will be launching the 'Om Nom Nom Nom X' series, which will feature Shownu as mukbang host 'NuNu'. In the series, Shownu will be eating various foods that are trending. The first episode will feature Korea's mukbang staple: fried chicken. Shownu will be revealing his favorite type of fried chicken, and talk about the brand he likes.
The first episode of 'Om Nom Nom Nom X' will launch at 10PM KST on the 26th.