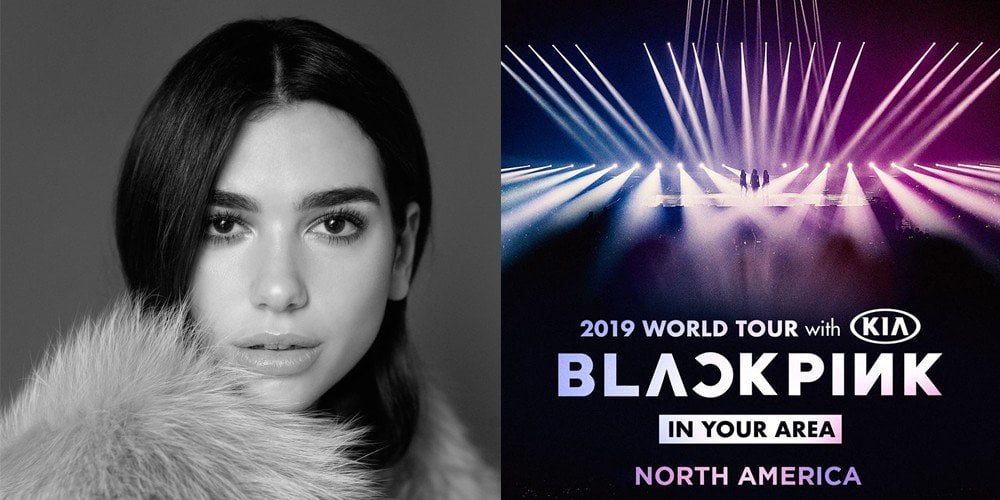 Fans attending BLACKPINK's first show in Newark during their ongoing 2019 world tour with KIA 'In Your Area' tonight (May 1), were in for a really big surprise!
Those attending the concert at the Prudential Center in Newark, New Jersey got to witness the first ever, joint stage between BLACKPINK and English singer Dua Lipa for their collaboration track "Kiss and Make Up", as Dua Lipa made jaws drop by appearing on stage to join the BLACKPINK girls!
You can see just how excited the crowd was to see this epic stage happen, below! Meanwhile, BLACKPINK will be lighting up the Prudential Center for a second show tomorrow night, May 2, before heading off to even more cities in their ongoing North American tour.