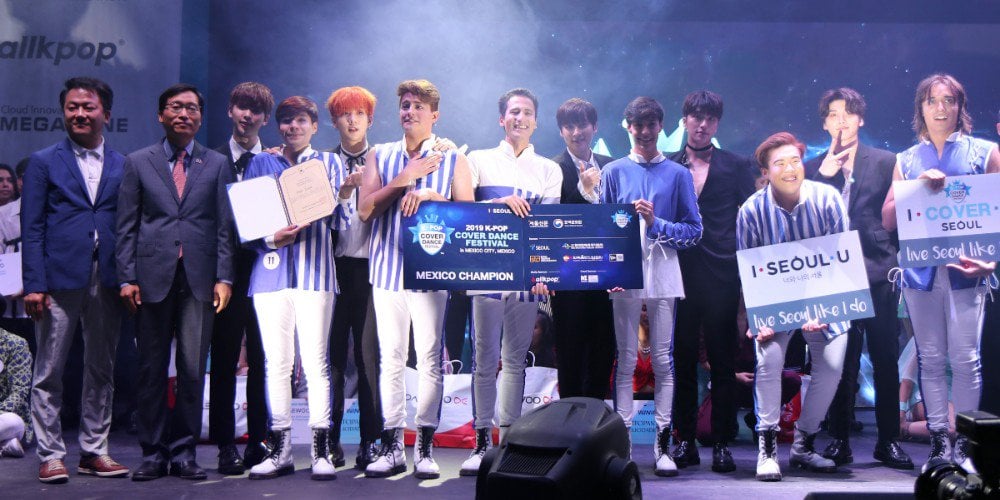 The 'K-Pop Cover Dance Festival' was a great success again this year!
On May 5, the 'K-pop Cover Dance Festival in Mexico' hosted by the Mexico Korean Cultural Center and The Seoul Shinmun Daily took place at Auditorium Blackberry in Mexico City.
Out of the 149 group applicants from all over Mexico, 12 groups were invited to show off their skills on stage. Hot boy group Snuper also attended the event as the special judge, and more than 4,000 K-Pop fans lined up outside the venue hours before the festival to watch the amazing performances.
The winner of this year's festival is the 6-member cover dance group, Main Event, who presented a stellar cover of BLACKPINK's "Forever Young." Main Event leader Emmanuel López expressed overwhelming joy, and said, "We put so much effort for our win on such big stage."

Song Ki Jin, the director of Mexico Korean Cultural Center stated, "In celebration of the 100th anniversary of the March 1st Movement, it's very meaningful to successfully hold the 'K-Pop Cover Dance Festival in Mexico' with The Seoul Shinmun Daily that has been fueled with leader Yang Ki Tak's passion for independence. Please continue to give great love to Korean culture."


Kim Chang Won of Chairperson of Culture, Sports & Tourism Committee of Seoul metropolitan council, who attended as a special judge, also commented, "I clearly saw Mexico's unique color that I haven't' seen in any other nations," and added, "I applaud all teams that have worked hard."

2019 marked the 9th year of the 'K-Pop Cover Dance Festival.' You can watch videos of Main Event's winning performance of "Forever Young" below!