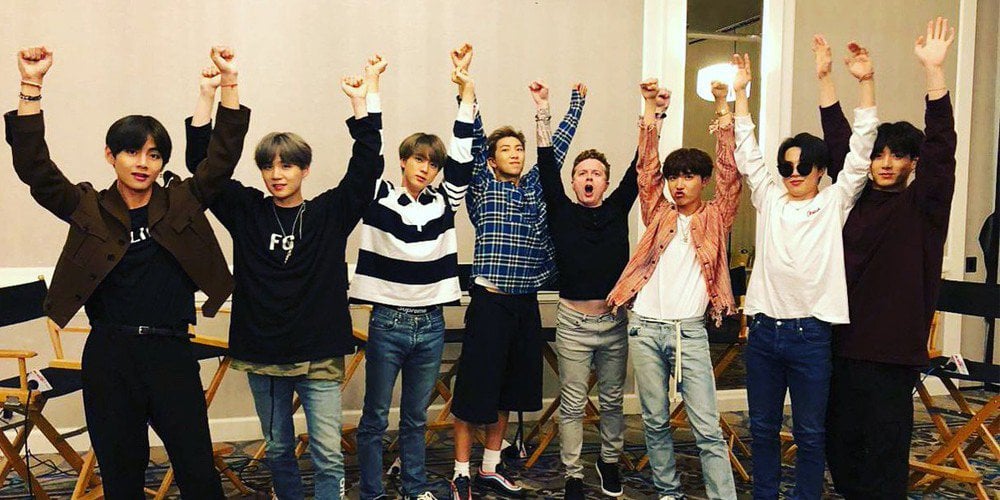 On May 10 at around 9PM PDT, the boys of BTS popped up on Los Angeles radio station 102.7 KIIS-FM for a 'Secret Location' interview with JoJo Wright!
During the fun, lighthearted interview, BTS chatted about their friendship with Halsey, their upcoming stadium tour opening at the Rose Bowl Stadium in Pasadena, California, and also other Western artists they want to collaborate with after Halsey and Nicki Minaj!
Immediately after JoJo asked the boys about collaborations (~ 9:38 mark below), leader RM translated the question for the rest of the BTS members, then quickly added on, "Actually, I have to mention, Khalid, our friend. It is really happening, so please stay tuned for our Khalid collaborations."
ARMYs, of course, were not prepared for that too-casual announcement, flipping tables as soon as they heard! Check out some of their reactions below as well and stay tuned for updates on BTS x Khalid!