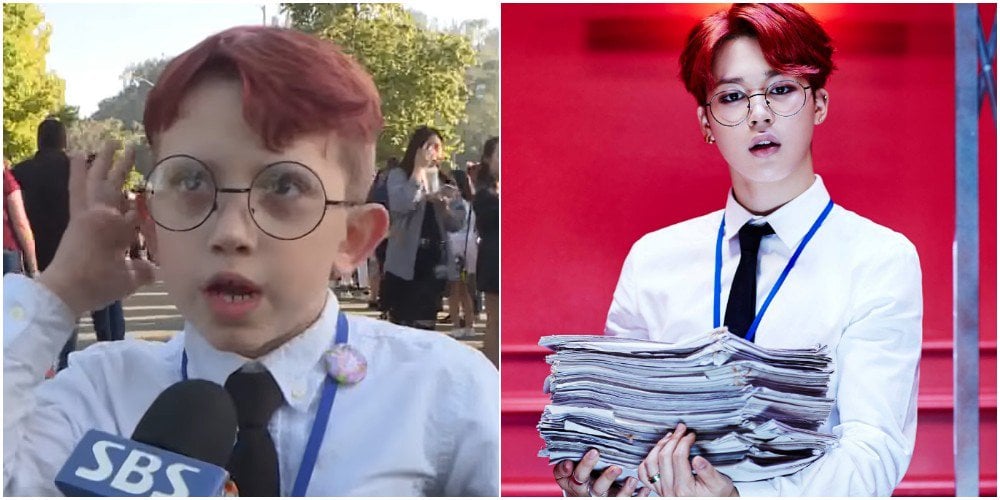 A young fan received media attention for his adorable cosplay.
'SBS Evening News' reported on BTS' concert at the Rose Bowl Stadium in Pasadena, California. The shows went on for two days on May 4 and 5.
SBS pointed out BTS' immense popularity and their dedicated fans. Out of the few ARMY that engaged in an interview, a young fan named Oliver Jones gained the most attention from netizens.
Oliver perfectly resembled Jimin's hair and outfit from the "Dope" MV. He shared, "This hairstyle is Jimin. I had to go to a barber place to trim out my hair a little bit."
To this, netizens commented, "He is so cute," "LOLOL omg so lovely," "So cute just like Jimin."