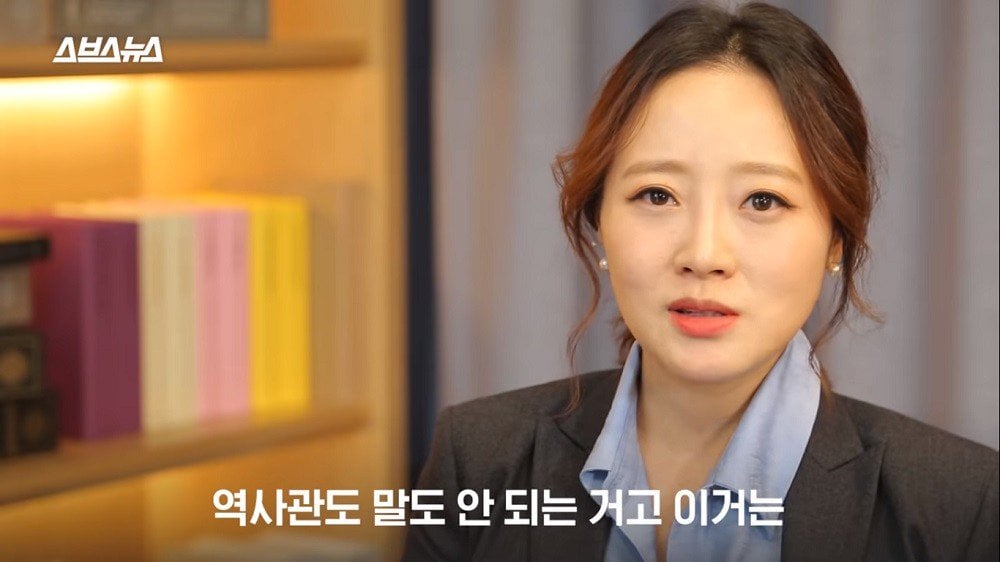 The reporter who initially covered the story on Seungri and Jung Joon Young's scandals announced that she recently donated all her bonus pay to 'House of Sharing' to spread awareness of comfort women.
On 'SBUSU News', reporter Kang Kyung Yoon partook in another interview to discuss the discoveries of Jung Joon Young's controversial chatroom full of inappropriate terminology used by its members. In the chatroom, one of the members had used the term "comfort women" to refer to a female victim, misusing the word out of historical context.
In the interview, the reporter revealed: "I couldn't write this in my article, but what really saddened me the most was how one of the members referred to a female victim as 'sexually promiscuous', then described them as 'comfort women'. I was so shocked that I could not sleep for 3 days. I was full of anger. I thought, 'this is a crisis on all levels.' Not only is this a skewed perception towards sex, but also an absurd take on historical viewpoint. I knew that this was completely in the wrong. So, recently, when I received a special prize money from my company for covering these exclusive stories, I donated all the sum to 'House of Sharing' (an organization that helps shelter victims and spread awareness of historical evidence related to comfort women)."
During the interview, the reporter also shared how she trudged through her initial steps to cover the story while four months pregnant with a baby girl.
In other news, more television broadcasting networks have banned the appearance of Jung Joon Young, Seungri, and Jonghun on their respective channels.