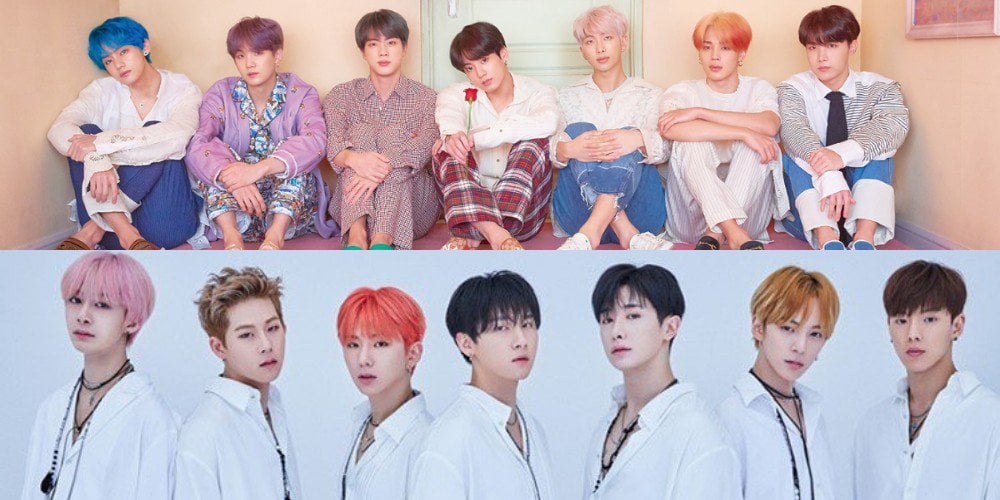 MONSTA X talked about following the footsteps of BTS.
The April 18th episode of MBC's 'Section TV' included an interview with MONSTA X, who kicked off their world tour in Seoul.
The reporter mentioned MONSTA X's growing global fame and how they're being referred to as the possible 'next BTS.'
Regarding this, Wonho said, "We're so grateful. BTS sunbaenims started first and it's grateful to hear that we're similar to them." Kihyun added, "They opened up the path so we were able to go a bit more easily." Lastly, Shownu said, "We will get to form our own uniqueness as we work harder."