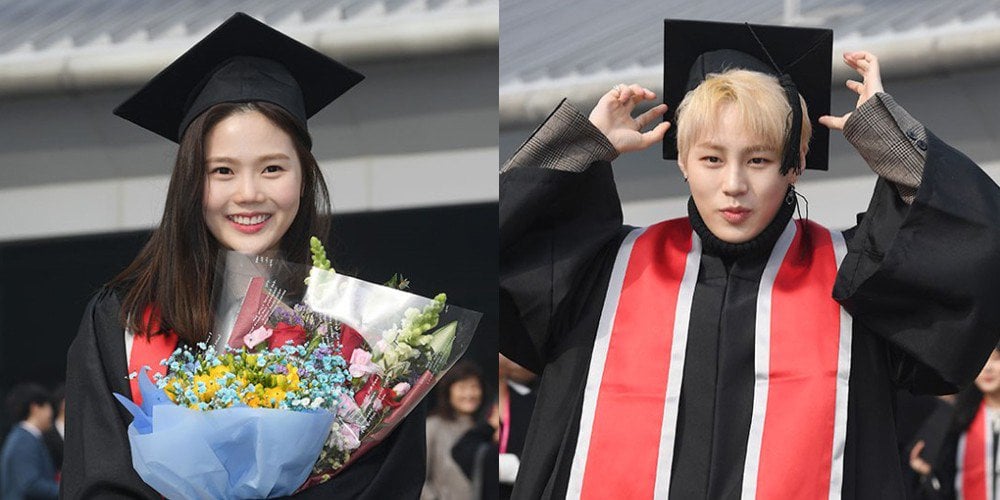 On the morning of February 22, HOTSHOT's Sungwoon and Oh My Girl's Hyojung attended Dongah Institute of Media and Art's graduation ceremony in the city of Ansung, Kyeonggi-do!
Both stars successfully received their diplomas in broadcast entertainment on this day, dressed sharply in their graduation gowns and caps.
Meanwhile, Sungwoon is currently gearing up for his solo debut with his 1st mini album 'My Moment', set for release on February 28 at 6 PM KST. Oh My Girl recently wrapped up their 1st U.S. tour. Congratulations, both!