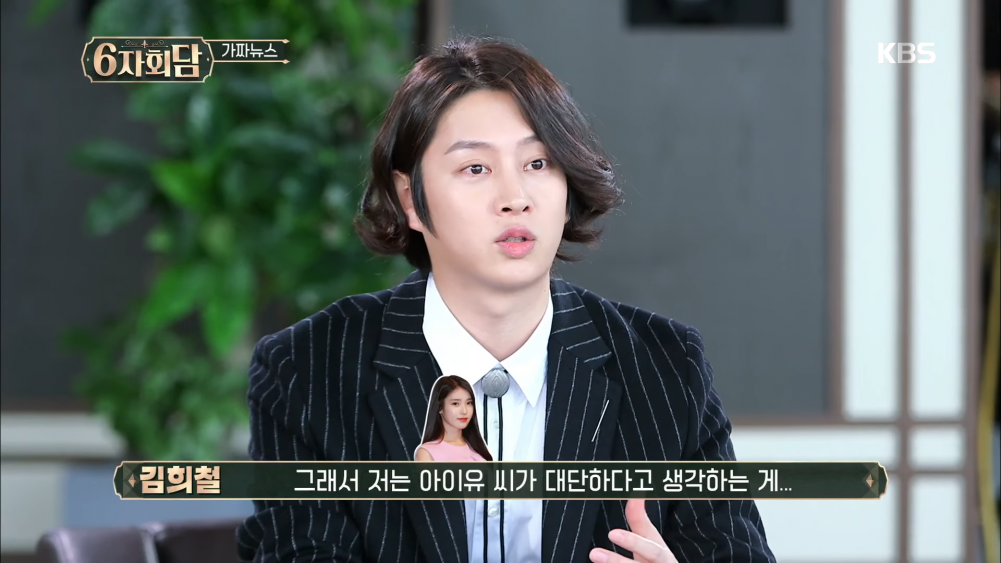 Super Junior's Heechul applauded IU on her actions against malicious comments.

On the February 26 airing of KBS' '6-Party Talks,' the members had a discussion on fake news.
During the talk about malicious comments, Jang Dong Min pointed out that the current system lacks strong punishment against malicious commenters. He shared, "There are really severe cases. For instance, a commenter said s/he will not stop until my parents and I commit suicide. But the police said they can't arrest the netizen because they had an overseas IP address."
To this, Heechul mentioned IU and how she always takes strong action against malicious commenters, even if it's a risk on her part. He said, "That's why I think IU is amazing. She's an idol and artist. She can't help but be conscious of others but she always takes strong legal action without making any settlements. I think that's how it should be."