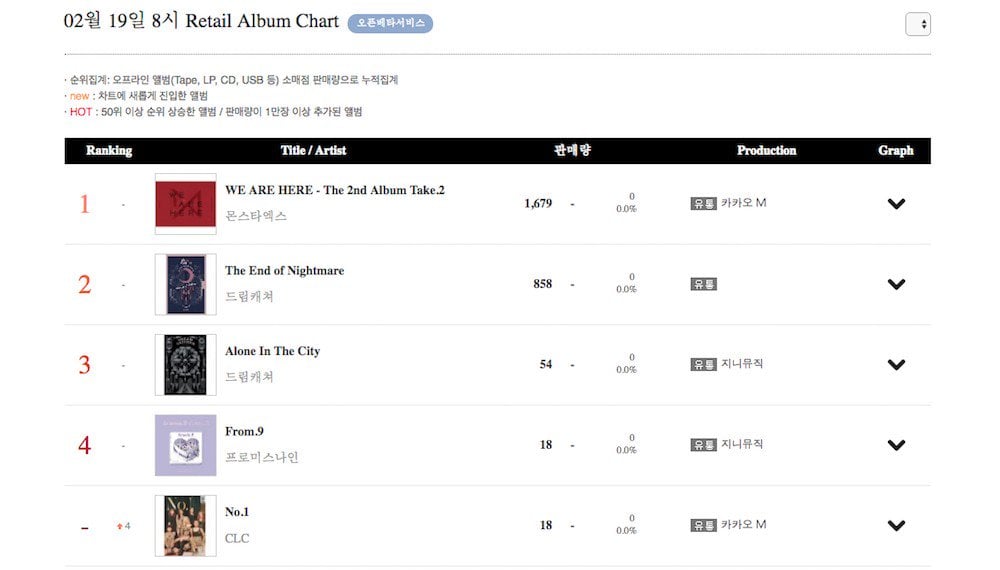 On February 18, The Korea Music Content Association (KMCA) launched the official beta version of Gaon chart's newest album sale accumulation chart, the Retail Album Chart.
The Retail Album Chart displays domestic, offline retail album sales in order to provide a more accurate analysis of physical album distribution to album distribution companies, as well as consumers. Launched as a beta version on February 18, the full chart will come into effect in March of this year.
The KMCA reasoned that this new chart was put into effect after seeing the dramatic increase in domestic album sales seen last year. Just in 2018, domestic album sales surpassed 20,000,000 copies - the highest number since 2011.
Furthermore, Gaon's Retail Album Chart provides daily updates of album sales accumulated via domestic retailers, producing a ranking of up to the top 50. The chart will be available with daily as well as weekly, monthly, and yearly totals. The KMCA currently collects album sales data from retailers such as Hottracks, Synnara, Aladin, Yes24, Interpark, Soundwave, etc.
What do you think of Gaon's new Retail Album Chart?