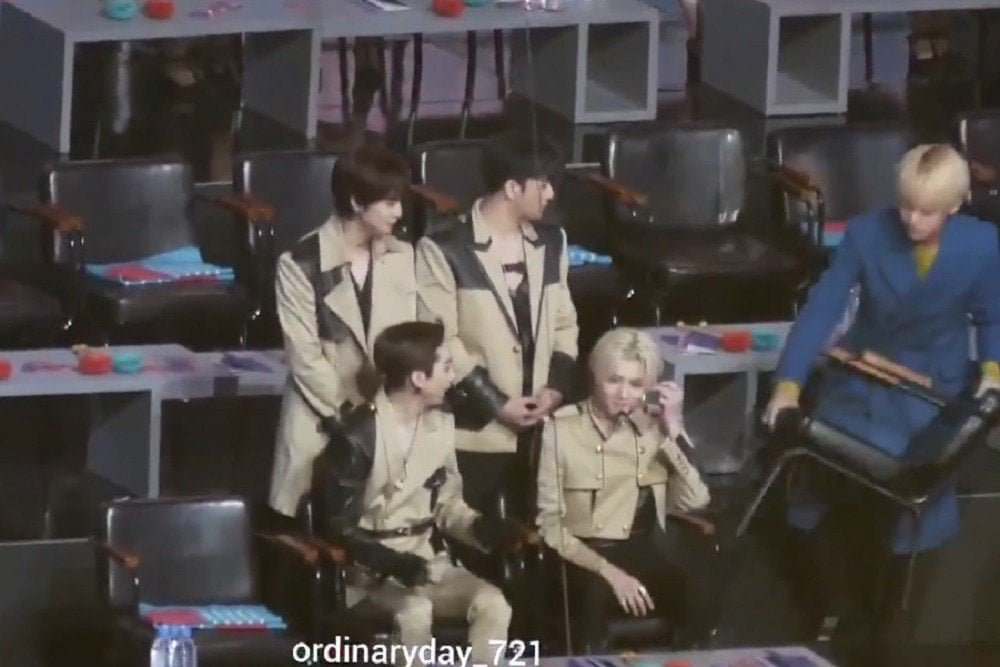 BTS' V has kindly helped out NU'EST W members in need of a chair.
At the '33rd Golden Disc Awards', only three chairs were provided for NU'EST W, a unit group with four members. In a fan-taken video, the four members are seen engaged in a "serious" discussion, trying to figure out what to do with just three seats.
Judging by the video, the final verdict was to just have two members take the seats, while the other two remain standing behind them. Netizens figured that this decision was made to prevent having just one member stand up.
Shortly afterwards, an idol dressed in blue was seen taking off somewhere. A few seconds later, the very idol has returned, providing NU'EST W with an extra chair for a proper seating. The idol was none other than V of BTS! When V sat back down, fellow member Jimin gave him a thumbs-up.
After seeing the incident, netizens humorously broke down the scene :
"4 members"
"Only 3 chairs"
"Urgent conference, they are very serious LOL"
"After the discussion, JR and Baekho tell Aron and Ren to sit down"
"All of a sudden, it's a family portrait. Maybe it's so that just one person standing up doesn't feel lonely?"
"Mr. V comes through with a chair"
"Thumbs up!"
"A friendly seating for all four members, thanks to V"
Some top-voted netizens reactions include: "A family portrait LOLLL Golden Disk, you better bow down to V for taking care of your artists", "So cute, my killing point", "Two sitting, two standing, and one coming with a chair. So cute", "Look at the serious looks on NU'EST W's faces lol so cute [bottom photo]", "Thank you, V!"
What a mindful and cute interaction among the members of both groups!