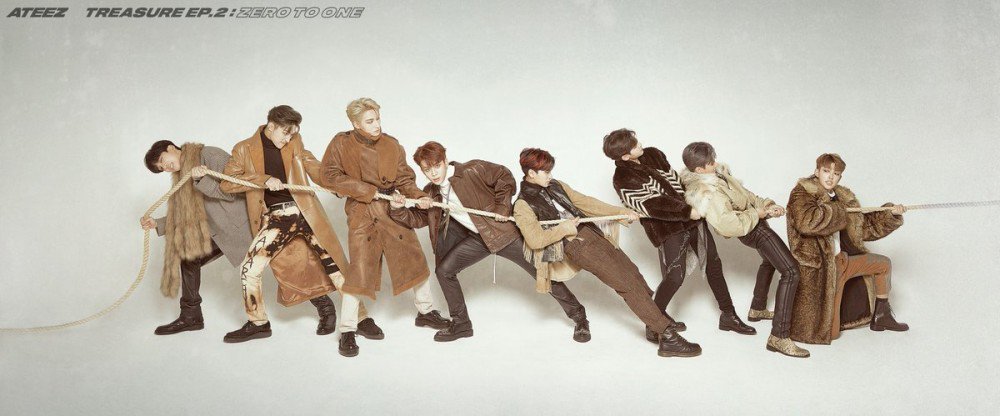 ATEEZ revealed another tug of war in a teaser image for 'Zero to One'.

The group will be making a comeback with their 2nd mini album 'Treasure EP.2: Zero To One' and their comeback title track "Say My Name". Watch the performance video for ATEEZ's b-side track "HALA HALA (Hearts Awakened, Live Alive)" if you missed it. ATEEZ's 2nd mini album drops on January 15 at 6 PM KST!

What do you think of ATEEZ's 'Zero to One' concept?