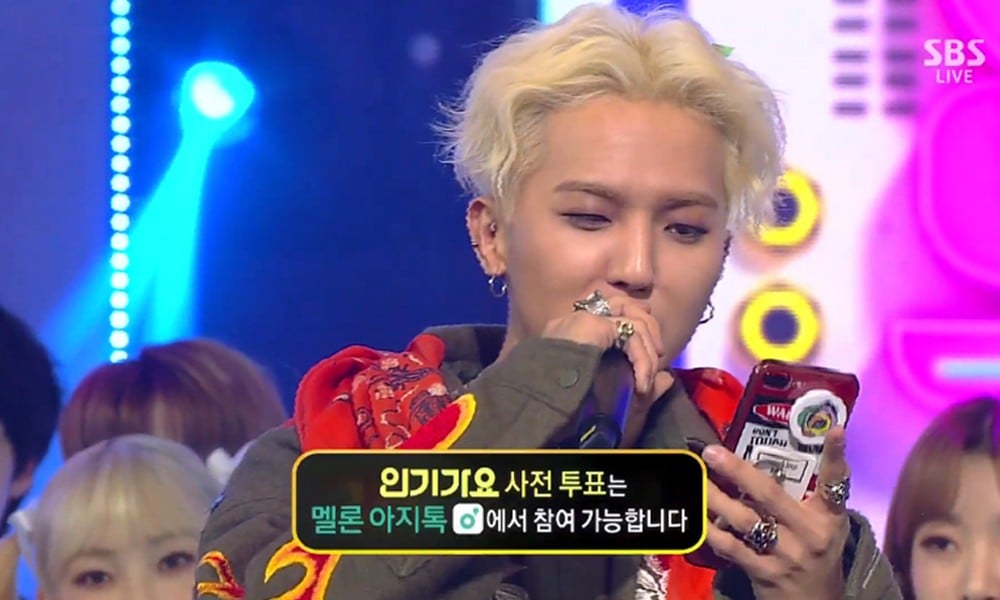 WINNER's Mino celebrated the third music show win of his solo debut track "Fiancé" in a surprising way!

At the end of the December 9 broadcast of 'Inkigayo', it was announced that Mino's single had beaten out TWICE's "YES or YES" and Jennie's "Solo" to become the music show's number one song of the week.
Upon hearing the news, the rapper immediately pulled his phone out of his pocket and began rapping an acceptance speech, where he thanked his fans, managers, stylists, the production team, his family, Yang Hyun Suk, and more. The special rap caught the MCs and other idols by surprise, and even Jennie, who had lost out to him, could be seen laughing and smiling in reaction to the gesture.
Check out the acceptance speech at the end of the video below!