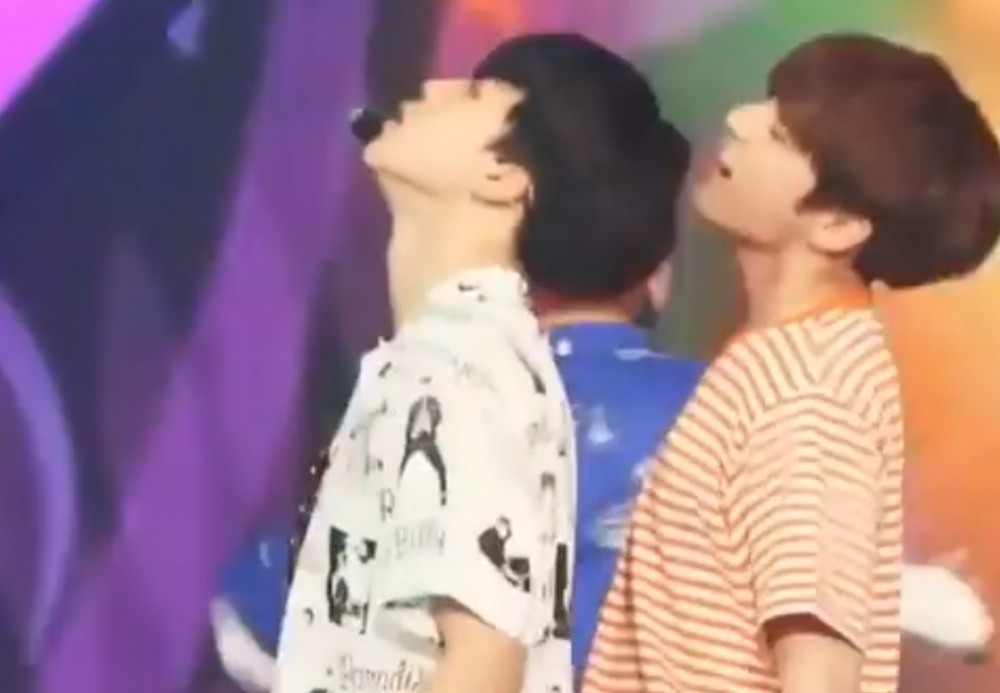 A fun part of being a KPOP idol is how closely you get to work with some of the most passionate and kind people. And part of working so closely with other people is the ability to imitate them to the T. Here are some idols that are great at imitating their fellow friends and elders.


Jungkook imitating BTS members

One of the most mischievous maknaes out there, Jungkook always goes out and about to imitate and tease his hyungs. But because of how lovable and kind he is, the boys deal with him.
Baekhyun imitating his members
Baekhyun is famous for many things and within the group, he's famous for his imitation of his members. Can you tell the difference?
Somi Imitating Jackson
A famous person to imitate is Jackson. Whether that be his raspy voice or the fact that he's so social and talks to everyone, I don't know but Somi really nailed his voice.
Koo Jun Hoe Imitating G-Dragon and Seungri

A fun part of being in YG Family is that you go on and on imitating one another just for fun. Koo Jun Hoe is great at imitating G-Dragon he even has G-Dragon's facial expressions correct and Seungri's fun bouncy voice.
EXID Imitating LE
LE is an idol with a very unique voice so in order to really imitate and get the voice right it requires a lot of time together and the ladies of EXID have plenty of that.
Solar and Moonbyul Imitating Hwa Sa
Everyone know the girls from MAMAMOO are practically inseparable. Their friendship and love for one another always come out in humor and teasing. They know each other so much they can enact their exact stage performance down to the hair flips.
Girls' Generation Imitating elders
A fun thing about having such a good voice is that you can really manipulate it to imitate almost any sound possible! Even that of other idols and celebrities. Check out how perfect Taeyeon, Sooyoung, and Yoona's imitations are!
Seolhyun Imitating Jimin
When you work so closely with one another, the fun friendships are bound to develop leading to a lot of teasing and imitation like the girls from AOA.
Seungri Imitating YG
It's almost as if being a YG Idol means you have to perfect your YG imitation. From Epik High to Big Bang and even Black Pink, it's a part of the family to do an impression of Yang Hyun Suk.